Many maps provided by the North Dakota Game and Fish Department may be customized using the Department's General Information Map Service. This service provides different mapping layers such as aerial imagery, topography, water, geopolitical, etc.
Important note about map layers and zooming level: Map layers become active based on zoom level. If the checkbox beside a layer name is grayed out (it cannot be checked) continue to zoom in until it becomes active.
Map Customization Example
The North Dakota Game and Fish Department interactive map services can be found at http://web.apps.state.nd.us/imf/imf.jsp?site=NDGFGenInfo (A PLOTS specific layout may be found at http://web.apps.state.nd.us/imf/imf.jsp?site=NDGFPLOTSGuide, however, PLOTS layers may also be added to maps found at the NDGFGenInfo link).
The example below uses deer hunting units and PLOTS layers to find private lands open to hunting in a unit.
The initial view in the general information interactive map view will look like: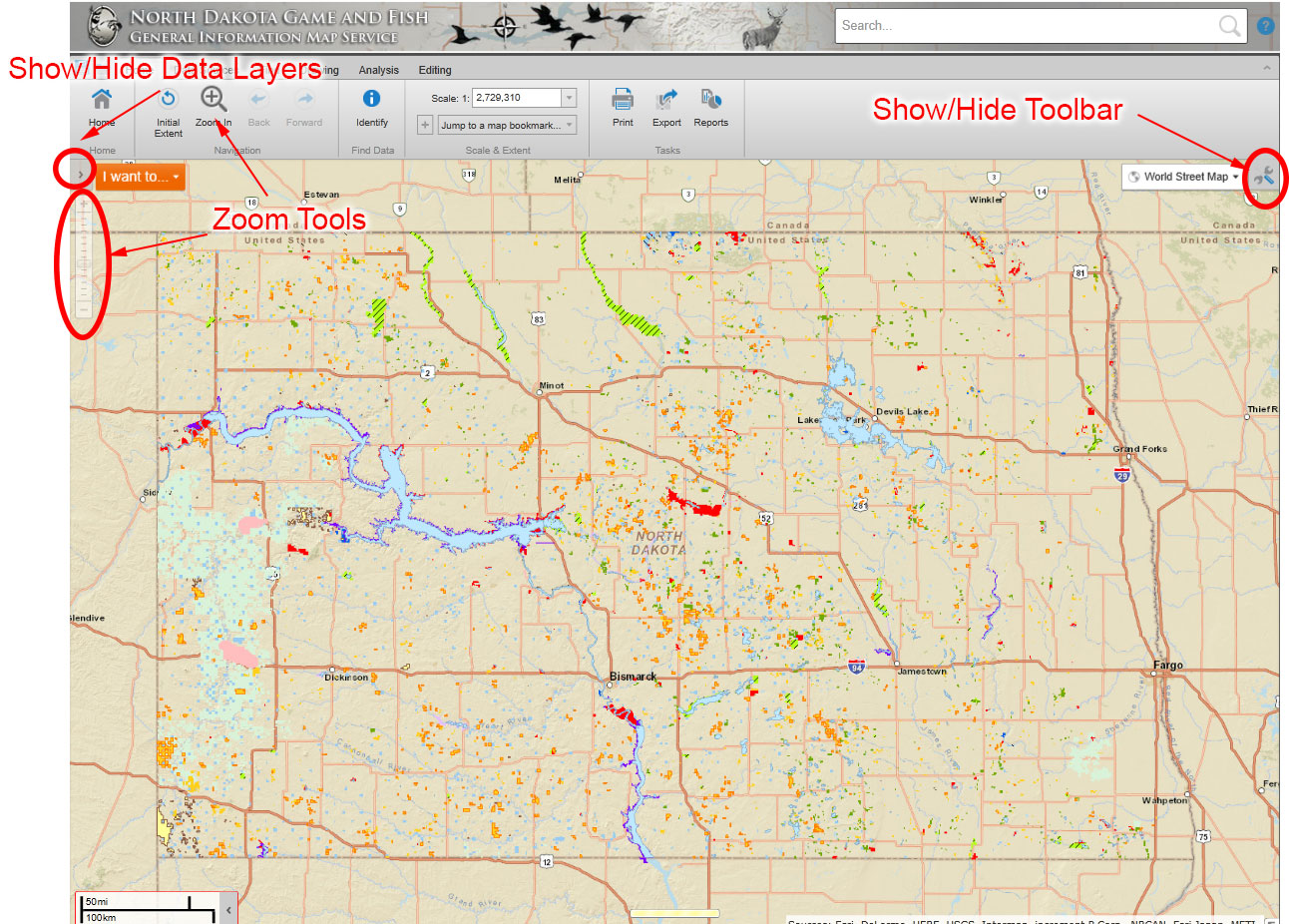 The different layers that can be added to the map will be listed within the folder structure on the right. Hovering over a tool in the tool bar at the top will popup a short tool description.
This custom map example will include deer hunting units, PLOTS, topography, aerial imagry, etc.
1. Expand the Hunting/Management Units folder and check the box beside 'Deer Units' to add the Deer Hunting Units layer.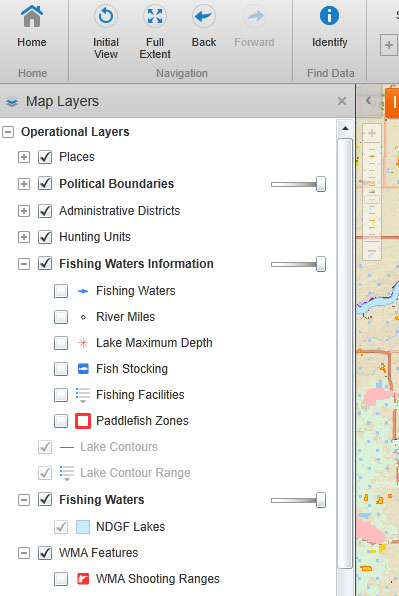 ---
2. Zoom into a unit using the

zoom in button (click on the button on the tool bar then click on a spot in the map as many times as needed to zoom in to the desired extent)..
---
3. Add land type areas by checking the box next to the desired land types.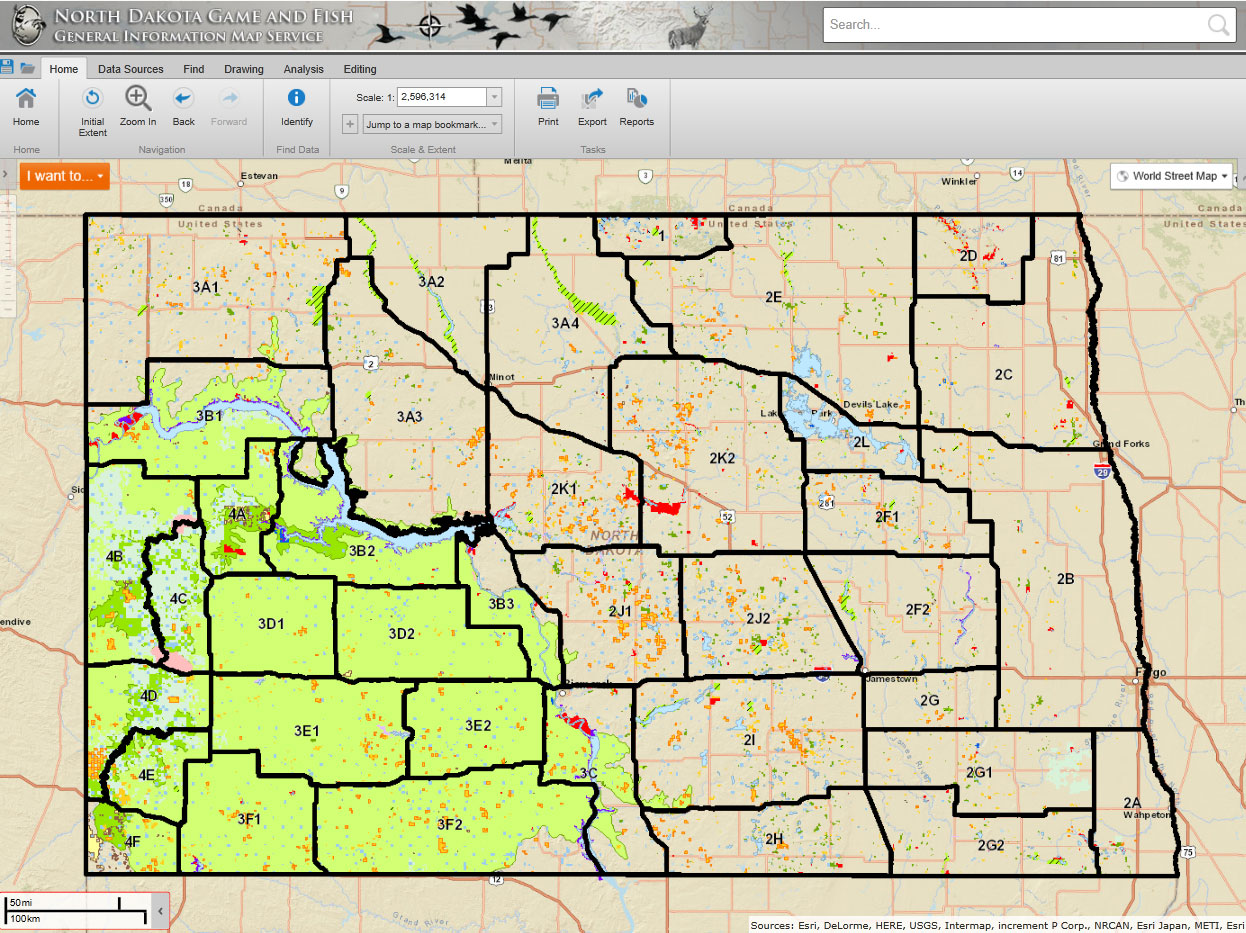 ---
4. Turn on aerial imagery (there are several different aerial imagery layers. Some are specific to an area. Try a few to find the appropriate one for the area). Many layers overlaying the aerial imagry layer will turn transparent at a certain zoom level: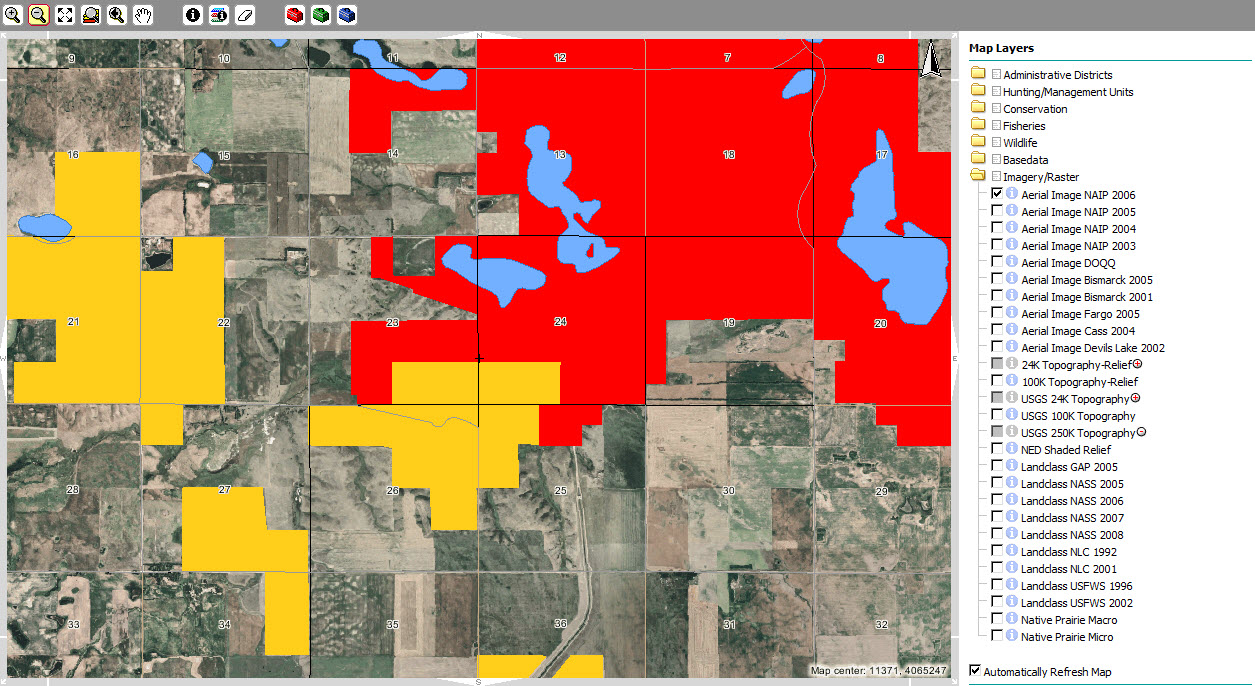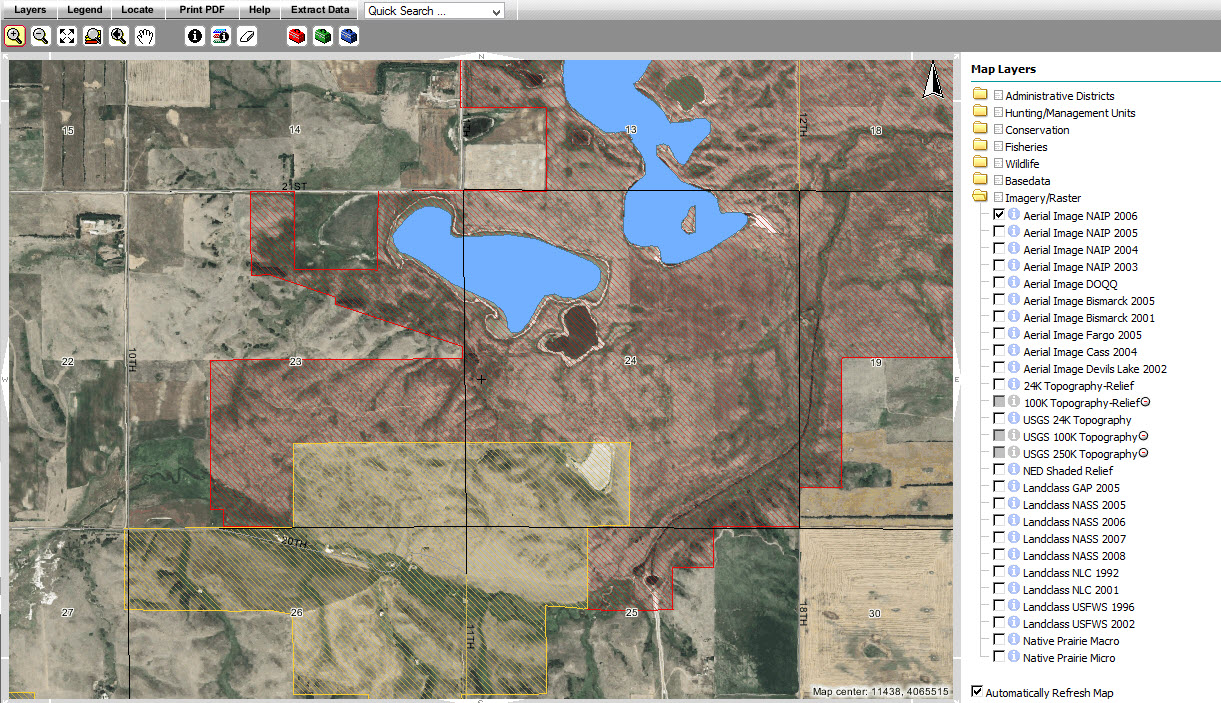 ---
5. Some layers will overlay aerial imagery layers. Topography layers are an example.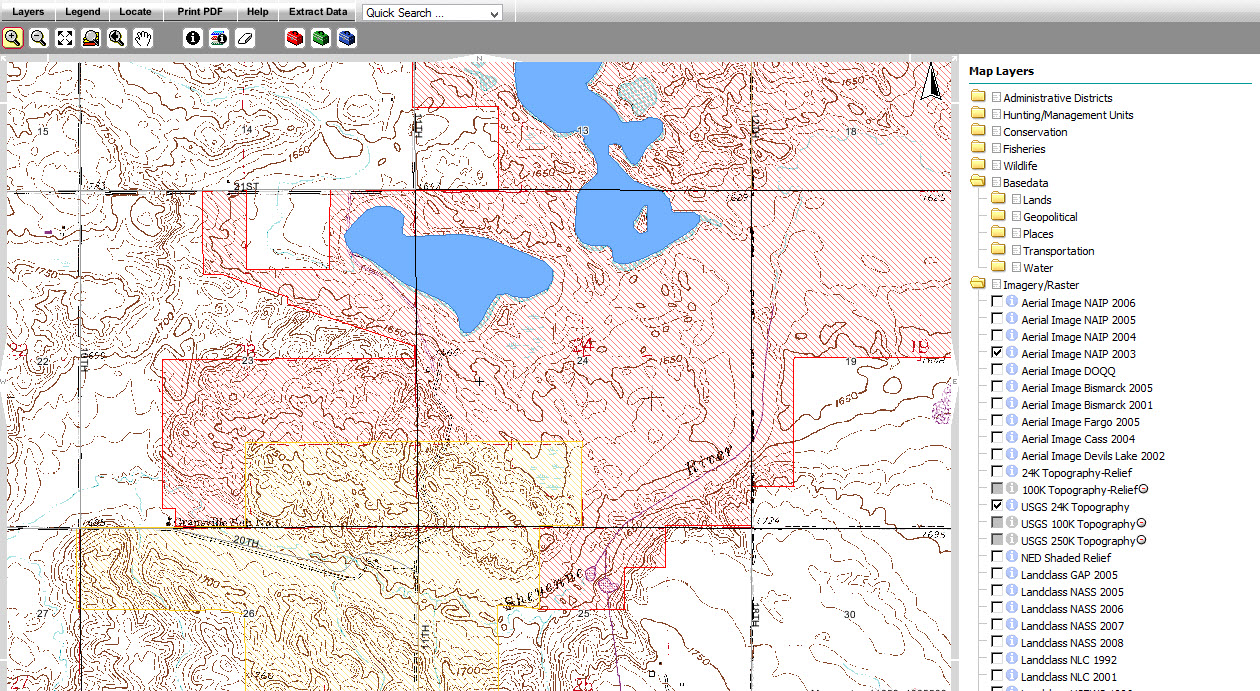 ---
6. To view data on a map feature go to the associated layer and click on the blue information icon:

. The icon will turn black. Then click on the feature on the map. Any associated data will display on the right sidebar. To switch back to the list of layers click on the 'Layers' button in the top menu:

.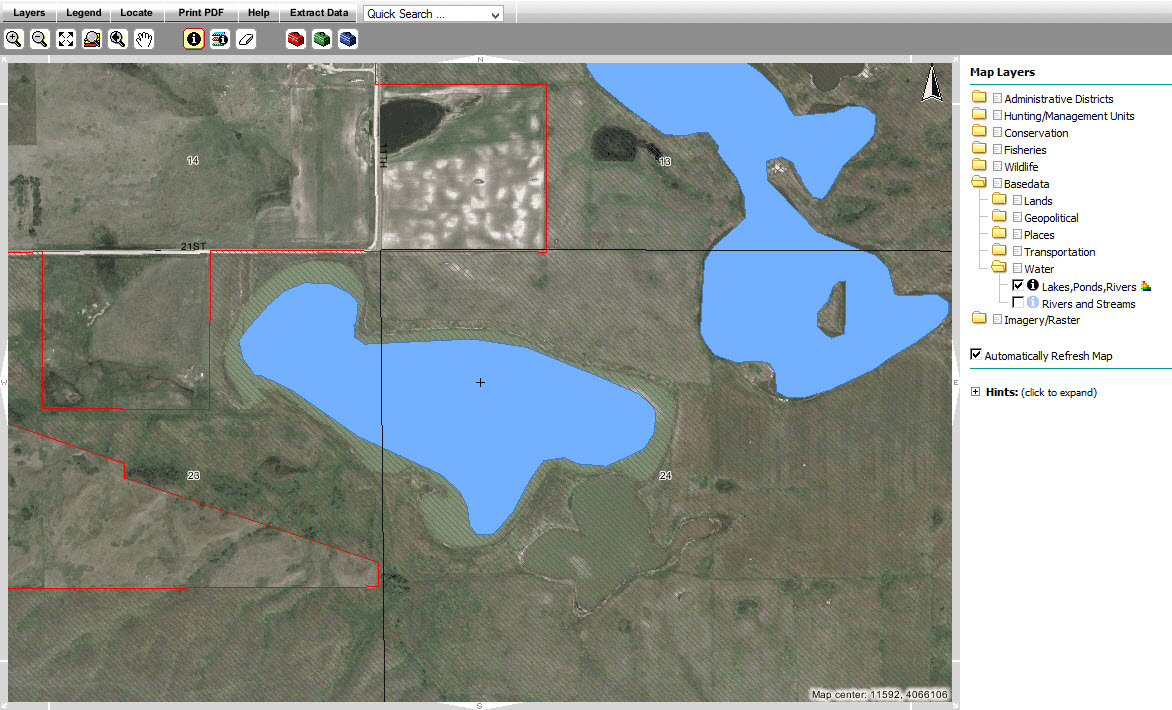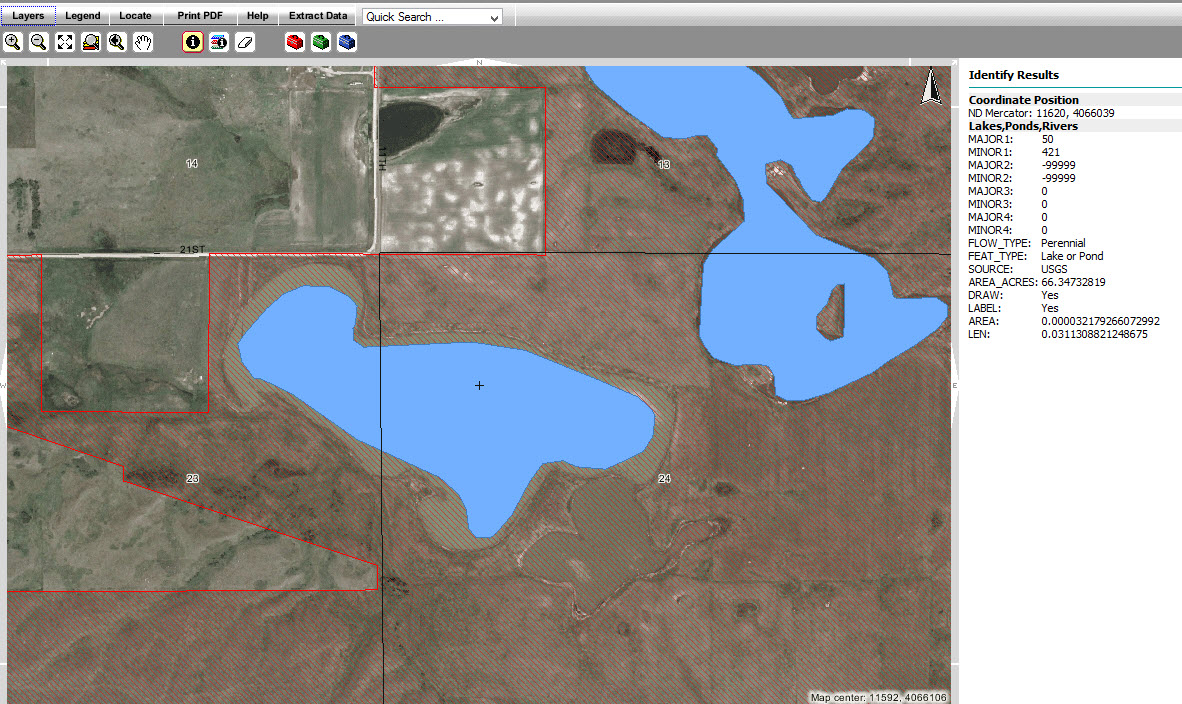 ---
7. Printing: Use the 'Print PDF' button on the top legend to print. Note: Adobe Reader must be installed for this process to work correctly. Adobe reader can be downloaded free at http://get.adobe.com/reader/.
A. Fill in print information on the right sidebar: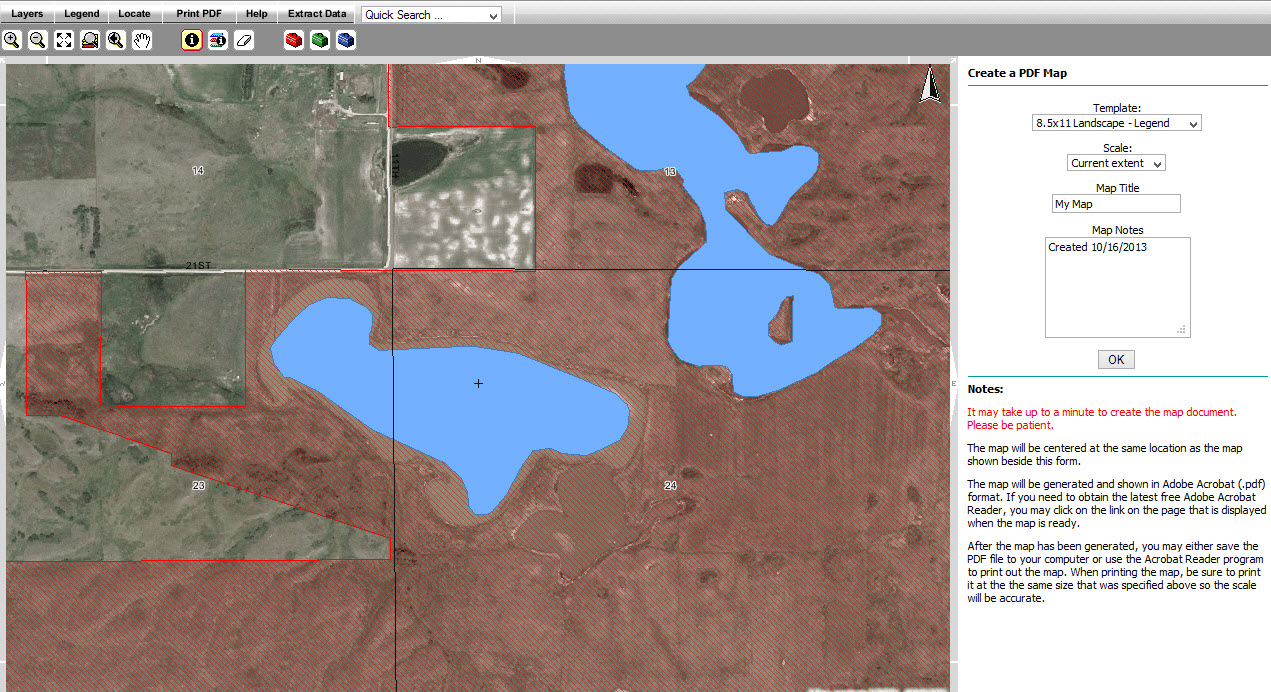 B. Click on the 'open map' link: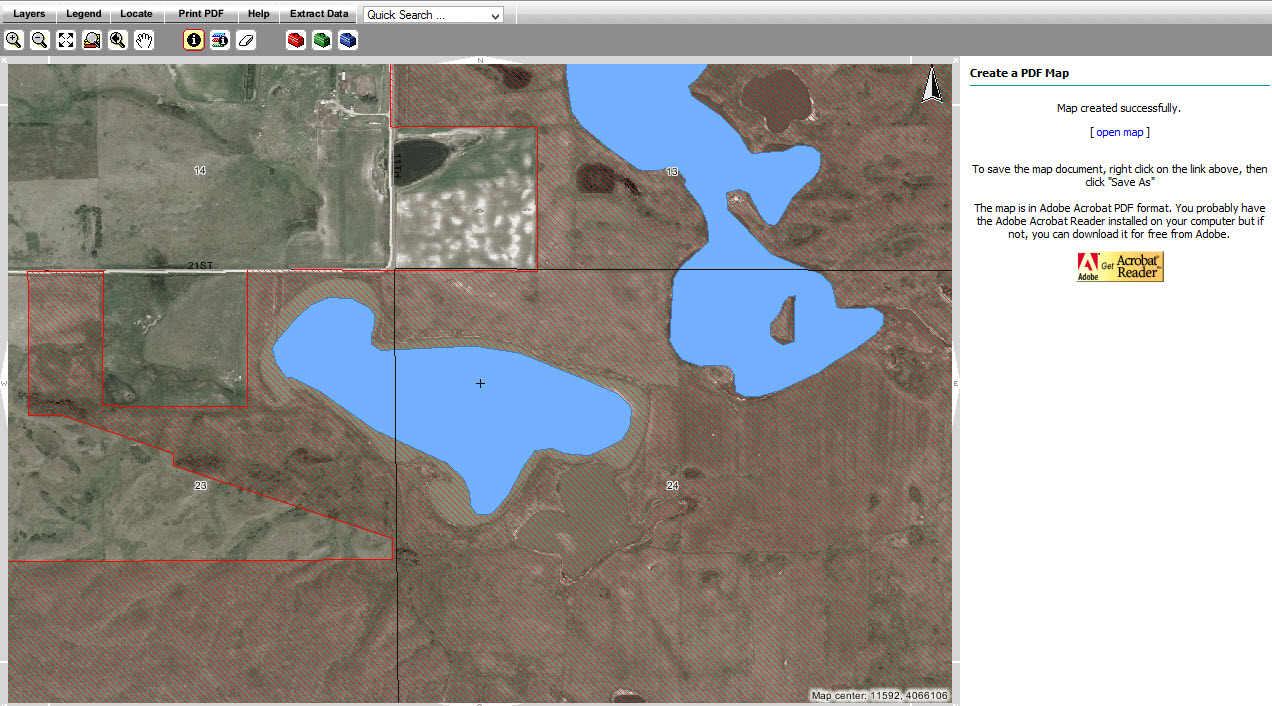 C. Click on the printer icon to print: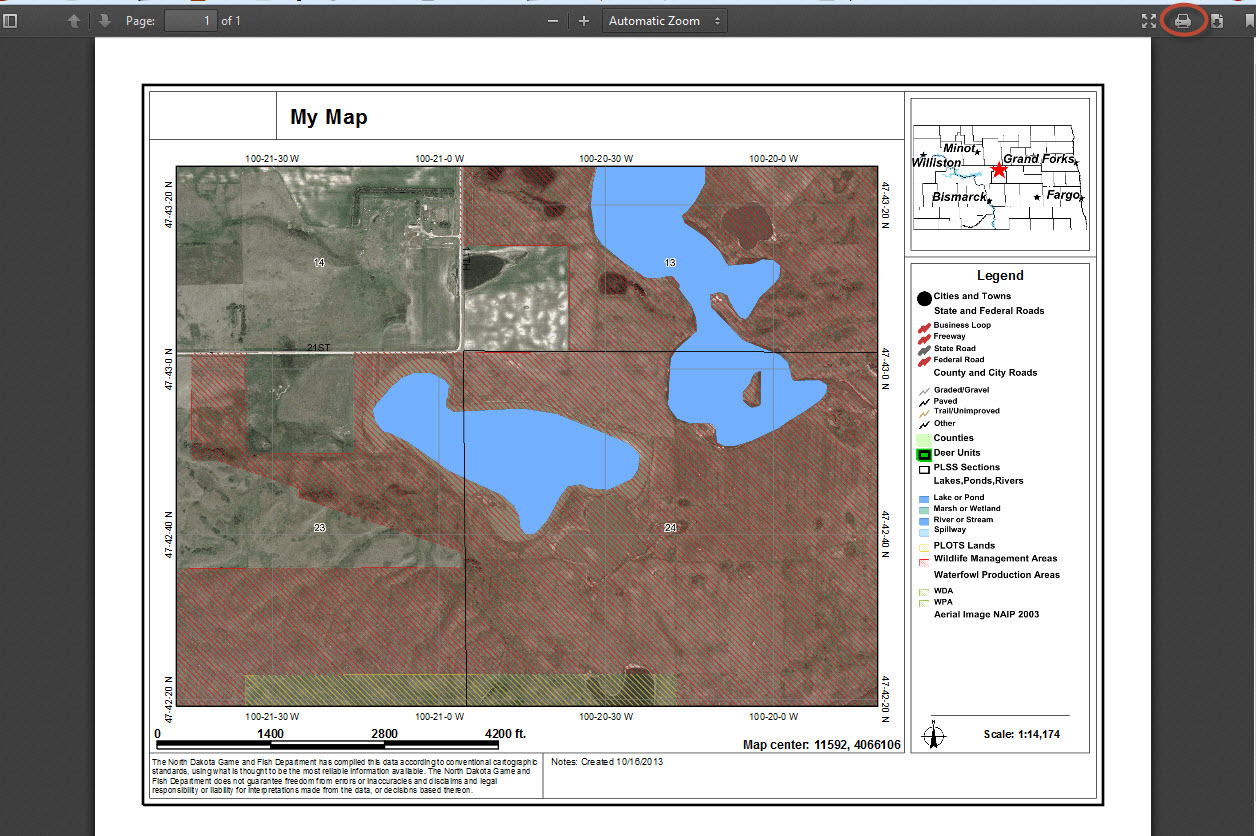 ---
The North Dakota Game and Fish Department interactive map services contain much more functionality than described above. Click on the top menu 'Help' button to find out more.