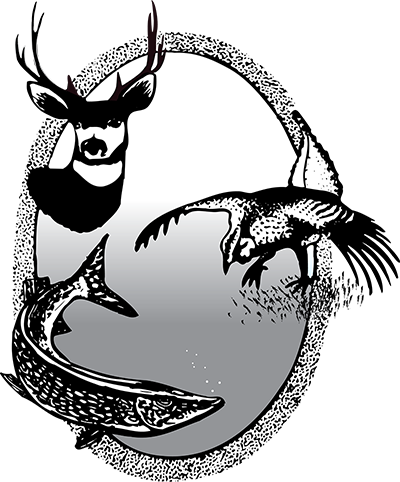 Closures, Cancellations and Postponements
(Last Updated: 06/01/2020)
Department Offices
06/08/2020 - Department offices are open to public access by appointment only.
Under the low risk phase guidelines established by North Dakota Smart Restart. State facility occupancy must remain below 50%, therefore most Game and Fish staff will continue to work remotely.
COVID-19 wellness screening will be required upon entering the building, and wearing a mask or cloth face covering is encouraged. Physical distancing must be followed. Personal appointments will only be available for those who can't receive help by phone or online.
Hunters, anglers and water recreationists are reminded that all hunting and fishing license purchases, boat registrations and lottery applications are conducted online. Anyone needing help with buying a license, a boat registration or lottery application can receive assistance by contacting us online or calling 701-328-6300.
Notes:
---
05/04/2020 - A one-week paddlefish snag-and-release season will be open May 15-21 for anglers who hold a valid fishing license, the North Dakota Game and Fish Department announced today. However, if conditions warrant, Game and Fish may close the season with a 24-hour notice. More information can be found here.
04/03/2020 - The North Dakota 2020-22 fishing proclamation has been amended and the state Game and Fish Department is canceling the upcoming paddlefish snagging harvest season due to the coronavirus pandemic. Hwever, the amendment does allow for the possibility of a one-week snag-and-release season May 15-21, which is two weeks later than the normal opening day. More information can be found here.
04/03/2020 - All fishing tournaments for April and May have been revoked due to the ongoing coronavirus pandemic.
03/31/2020 - There are no plans to cancel or alter the 2020-21 regular fishing season. Nonresident fishing licenses for the 2020-21 season are still scheduled to be available online April 1.
03/26/2020 - Game and Fish Reminds Anglers to Keep Social Distance
---
Hunter Education
04/20/2020 - The North Dakota Game and Fish Department is now offering an online version of the hunter education course that is available to anyone who will turn age 12 in 2020. Completion of this online course will allow you to get a temporary certification, so you can purchase hunting licenses in 2020. Please see the hunter education page for more information.
COVID-19 Resources