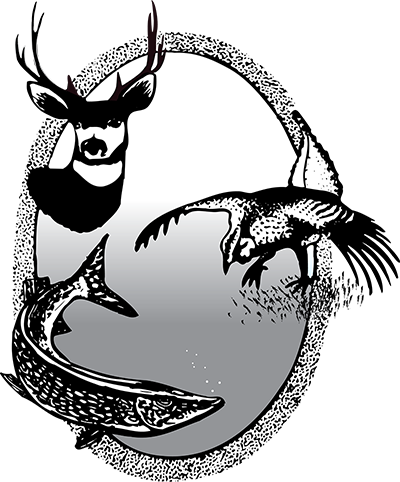 2020-21 Electronic Posting Pilot Study - FAQ
1. Will landowners in these three counties be required to use the electronic posting application to post their lands?
Answer: No. This is optional trial. However, landowners who participate in the electronic posting study will still need to physically post their land.
2. Why would I participate in the study if I still need to physically post my land?
Answer: This study is intended to evaluate an electronic posting option. It is desired to get information on the usability of the application to post land from participants of the study. Currently there are no laws or penalties for an electronic posting option. Participation will help provide direction for changes required to existing law.
3. If I try this electronic posting application, do I still need to post my land?
Answer: Currently there are not laws or violations for hunting or trespassing on posted land with an electronic system. The land would still need to be physically posted.
4. I prefer to physically sign my land, can I still try the system?
Answer: Yes. This is a proof of concept to determine if an electronic solution can relieve landowners of the effort and cost of physically signing their land.
5. I am a landowner and I have a question with the electronic posting system. Who do I contact?
Answer: If you have questions that are not answered here, please contact the Department using this form.
6. I entered my information on my tax statement and do not get results.
Answer: Possible causes may include:
The land parcels search is limited to Richland, Ramsey and Slope counties.
Electronic posting application includes rural or unincorporated tax parcels only.
Make sure the information is entered exactly as appears on the tax statement.
The lands may be associated with another account.
The name or parcel ID does not match the current county records.
The searched information is not included in the version of the county tax parcels data.
7. How will this work for those who prefer to post lands with signs and leave lands unposted?
Answer: Landowners who prefer to use physical signs or not post would continue to do so. The electronic posting would offer an additional option for those who prefer to use the technology.
8. I do not prefer to use electronic posting and prefer physical signs.
Answer: Landowners can continue to post their lands with physical signs as usual.
9. If I purchase land after the signup deadline can I use the electronic posting system?
Answer: No, landowners that wish to post land electronically after the signup period deadline would need to use current posting methods.
10. I purchased land recently and I can't retrieve my records.
Answer: The system relies on county tax information. If current records are not available, landowners may need to use current posting methods.
11. Can I turn lands on/off after the deadline?
Answer: No, it is not recommended at this point with the potential of conflicting information on print material.
12. Can I post land electronically that I rent?
Answer: Yes. Authorized individuals or tenants can create accounts and associate lands with their profile.
13. Are there penalties for illegally posted land electronically?
Answer: Not at the current time. There are current penalties for lands that are illegally posted physically. It is expected the same penalties would apply for electronically posted lands in the future.
14. Can the system be configured to be posted for specific species or hunting seasons?
Answer: No. At this point it is recommended to limit any communications challenges for landowners, hunters and enforcement. Examples could include determining if someone was deer or coyote hunting.
15. What information is available when I post electronically?
Answer: By current law, the only information required on a physical sign is a name. The electronic system will provide the name and offer an option for email, phone number and/or alternate point of contact.
16. What are the current penalties for hunting on posted land?
Answer: The current penalty is a class B misdemeanor for the first offense and a class A misdemeanor for a subsequent offense within a two-year period.
17. Will the printed paper maps have a point of contact?
Answer: No. Only the online version will have the ability to display a name and possibly the phone number/email.
18. Can I set dates when the land would be designated as posted?
Answer: No. At this time, it is not recommended but will be considered as a future enhancement.
19. Can I change my designations if it is before the deadline?
Answer: Yes. Sign back into your account and make any changes.
20. What would be the normal signup period?
Answer: It is anticipated that the signup period in the future could begin February 1 and extend to July 1.
21. How will hunters be notified of the pilot study?
Answer: The Game and Fish Department will make use of media resources and direct targeted messages to hunters with licenses in specific hunting units.