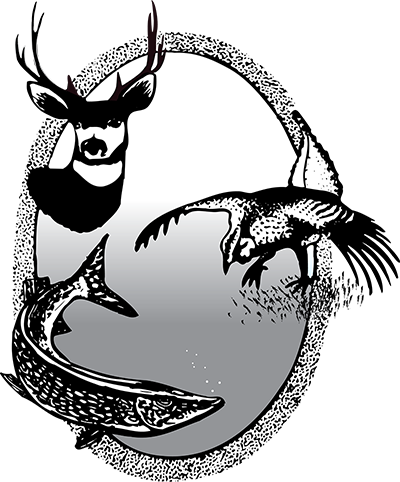 Waterfowl Management Technician – Temporary, Year-Round
Position Overview

| | |
| --- | --- |
| Location | Bismarck, ND |
| Salary | $17.00/Hour starting; Partially paid health insurance |
| Status | Temporary, Year-round |
| Closing Date | Until filled |
| Position Number | |
| Type of Recruitment | Internal/External |
Start Date: As soon as possible
Minimum Qualifications:
Requires a minimum of a Bachelor of Science degree in wildlife biology or management or closely related natural resource science degree.
Must have or be able to obtain a Class D North Dakota driver's license. Must be able to lift at least 70 pounds and be willing to travel extensively. Applicant must be capable of working long and/or irregular hours outdoors under varying weather conditions. Applicants must be able to swim.
Application Procedures:
Applicants must complete the online application. 
Applicants must upload a resume, transcripts, and cover letter. 
Please indicate any affiliations you have with professional and college level organizations and any certifications that you hold, such as a Commercial Driver's License, CPR Training, etc.
Current State employees with access to PeopleSoft can access the job posting through the PeopleSoft Portal.
External applicants can access the job posting by going to the ND State Jobs Openings.
Applications must be completed by 11:59pm on the posted closing date.
For information about the position or for persons needing accommodation or assistance in the application or interview process, contact Mike Szymanski, Migratory Game Bird Management Supervisor at 701-328-6360.
For troubles or questions about applying on the online system, contact Melissa Long at 701-328-6318.
Applicants who are eligible to claim veteran's preference must include Form DD214. Claims for disabled veteran's preference must include a current statement of disabled status from the Veteran's Affairs Office.
ND Relay Number 1-800-366-6888
The North Dakota Game & Fish Department makes reasonable accommodations for any known disability that may interfere with an applicant's ability to compete in the recruitment and selection process or with an employee's ability to perform essential duties of the job.  It is the applicant's responsibility to make known any needs for accommodation.
Job Duration
Position is 40 hours per week and year-round.  Applicants must be able to work weekends and evenings during busy seasons. Overnight travel will also occur.
Summary of Work:

Essential Functions
Primarily Reports to:  Migratory Bird Management Supervisor
Secondarily provides support to:  Migratory Bird Biologist
General Job Duties
Assist with, and coordinate migratory game bird capture, handling, and banding of migratory game birds, including operational Canada goose, dove, and duck banding.
Coordinate Special Canada Goose Permit program; processing applications; issuing permits, compiling report data and producing reports. 
Assist in collecting and compiling migratory game bird population and harvest survey data, data entry, preparing data tables and figures. Assist in proofing data, drafting and proofreading P-R project annual reports, and other population and harvest survey reports, documents, and presentations. Prepare, organize and file data, literature, paper and GIS-based maps, reports, and other records.
Assist with production of mass mailings to state and federal field personnel and the public regarding surveys, projects, questionnaires, etc.  Process and code various game harvest questionnaire surveys. 
Maintain vehicles, prepare, repair, purchase, load, haul, unload, clean and store equipment.
Handle phone calls, visitors, messages, and public information requests.
Disease work including: botulism pick-up and bird disposal efforts, disease monitoring collections and shipment of specimens to appropriate diagnostic facilities, CWD deer head collections, and processing of specimens. 
Maintain computer files and records. Assist with computer projects such as: data entry, data management, archiving, etc. 
Other duties as assigned: at various times, the Waterfowl Management Technician assists with a variety of other tasks within the Department. 
As employers, the State of North Dakota and political subdivisions prohibit smoking in all places of state and political subdivision employment in accordance with N.D.C.C. § 23-12-10.

Equal Opportunity Employer
The state of North Dakota does not discriminate on the basis of race, color, national origin, sex (including sexual orientation and gender identity), religion, age, or disability in employment or the provision of services, and complies with the provisions of the North Dakota Human Rights Act.