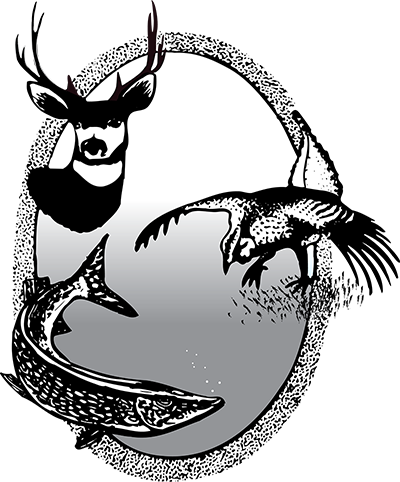 Biologist II – Private Lands Habitat Program Manager – Pending Classification
Position Overview

| | |
| --- | --- |
| Location | Bismarck |
| Salary | $4,780 - $6,373 hiring range; $4,780 - $8,047 full range |
| Status | Full-time |
| Closing Date | June 4, 2023 |
| Position Number | |
| Type of Recruitment | Internal/External |
Minimum Qualifications:
Requires a minimum of a Bachelor of Science degree in wildlife biology or wildlife management, or closely related natural resource science degree and four years of professional work experience with a wildlife or natural resource management agency.
The position requires experience delivering federal, state, or private conservation programs. Experience working with private landowners and knowledge of agricultural programs. Experience managing habitat projects and cooperative partnerships. Experience managing grants, budgets, reports and work plans.  
The individual must be highly responsible, well-organized and must have attention to detail.  Applicants must be able to communicate effectively, both orally and in writing, with the general public, private landowners and other natural resource agency professionals and organizations. The individual must have the ability to work with other wildlife management professionals and must be self-motivated and adaptable to a fast-paced work environment. Must have or be able to obtain a Class D North Dakota driver's license. 
Requires satisfactory completion of a background check.  
This is a salaried position and may require the individual to work long or extra hours, exceeding 40 hours per week, to complete tasks during specific periods throughout the year.
Preferred Qualifications:
Preference will be given to individuals with: 
Experience working with private landowners, agricultural entities or other partners
Experience managing cooperative partnerships 
Experience managing budgets, grants, reports, policies, and procedural documents 
Experience with project management and/or supervisory experience of staff
Experience conducting wildlife surveys and habitat assessments
Participation in hunting
Application Procedures:
Applicants must complete the online application.  Applicants will be scored by their responses to the questionnaire questions – please do not say "See Resume" to any questions.  
Applicants must also upload a Cover Letter describing how the applicant's ability and experience relates to the Summary of Work.
Applicants must upload a current Resume that includes information to demonstrate how you meet the minimum qualifications as posted.
Applicants must attach a document listing at least 3 professional references.
Applicants should save their applications frequently to avoid any loss of information. The online application system will time you out after 40 minutes and you will lose any information that is not saved.
Applicants must submit all documents above. It is very important to be thorough and detailed on all your application materials.  If the Department's human resource officer cannot determine that you meet the minimum qualifications or verify your answers to the questionnaire questions you will not be given credit.
Applications must be completed by 11:59pm on the posted closing date.
Current State employees with access to PeopleSoft can access the job posting through the PeopleSoft Portal.
External applicants can access the job posting by going to the ND State Jobs Openings.
For information about the position please contact Kevin Kading, Private Lands Section Leader at kkading@nd.gov or for persons needing accommodation or assistance in the application or interview process, contact Kim Kary, Chief of Administrative Services at 701-328-6605.
For troubles or questions about applying on the online system, contact Melissa Long at malong@nd.gov or recruiter@nd.gov.
The North Dakota Game & Fish Department makes reasonable accommodations for any known disability that may interfere with an applicant's ability to compete in the recruitment and selection process or with an employee's ability to perform essential duties of the job.  It is the applicant's responsibility to make known any needs for accommodation.  ND Relay Number 1-800-366-6888
Summary of Work:
The individual selected for this position will work in the Private Land Section of the Department's Wildlife Division and be responsible for assisting the Private Land Section Leader in the development, implementation, and delivery of the Department's Private Land Initiative (PLI).
Primary responsibilities of the position include the development of habitat projects through the Department's Private Land Initiative. This will involve identifying habitat deficiencies and limiting factors in the state, developing plans and guidance for important habitats, game species and species of greatest conservation need. The position will be responsible for developing and maintaining cooperative relationships with conservation partners, state and federal agencies, and other stakeholders to carry out landscape-level habitat projects. 
Work will require developing and maintaining administrative procedures and habitat agreements, providing support for field staff, reviewing habitat projects, developing grants or funding proposals, work plans and budgets. Other wildlife survey, habitat management and public information duties may also be assigned as necessary.   
As employers, the State of North Dakota and political subdivisions prohibit smoking in all places of state and political subdivision employment in accordance with N.D.C.C. § 23-12-10.
Equal Opportunity Employer
The state of North Dakota does not discriminate on the basis of race, color, national origin, sex (including sexual orientation and gender identity), genetics, religion, age, or disability in employment or the provision of services, and complies with the provisions of the North Dakota Human Rights Act.