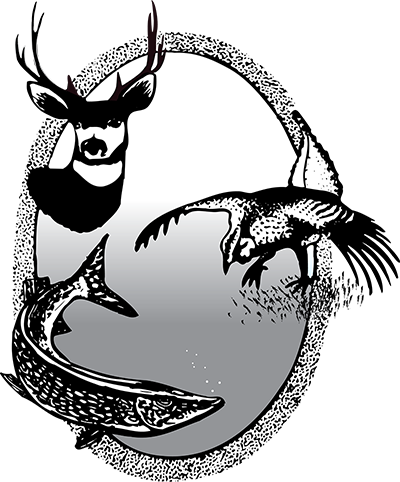 Testing Announcement - District Game Warden - Temporary, Year-round
Salary
$3,900/month starting; Partially paid health insurance*
*Salary increase after successful completion of required training.

Minimum Qualifications:
Requires a bachelor's degree at the time of hire; (no particular degree identified); start date to be determined but tentatively set for January 1, 2020. Must be a licensed North Dakota Peace Officer or be eligible to be licensed. Must possess a valid driver's license. Must be 21 years of age or older. Must not have a record of any felony convictions. Must successfully complete a comprehensive background check.  Must be willing to take initial duty station anywhere in North Dakota.
Must have excellent interpersonal skills in communications and writing. The work requires the ability to perform physically demanding tasks involving lifting and carrying large, heavy objects, walking and running over uneven terrain and tolerating adverse weather and other environmental conditions.
Application Procedures:
The North Dakota Game and Fish Department has scheduled an examination to select candidates for the position of district game warden. The test will be given at 10 am, September 6, 2019 at the Department's Bismarck office. By filling out this online application, you are confirming that it is your intent to take the test on September 6, 2019 at 10 am.  If you are unable to take the test at the time specified, do not fill out the application.
When filling out the application on-line, applicants must include "Reason for Leaving" from previous employment in order to be complete.
Applications must be completed by 11:59 pm on the posted closing date.
Current State employees with access to PeopleSoft can access the job posting through the PeopleSoft Portal.
External applicants can access the job posting by going to the ND State Jobs Openings.
For troubles or questions about applying on the online system, contact Melissa Long at 701-328-6318.
Applicants with the 15 highest passing test scores will be given further examination. Selection procedures used to evaluate an applicant's qualifications include an evaluation of the application and any required supplemental material, a structured oral interview and reference and background checks. Selected applicants will receive psychological and medical examinations.
Persons having questions regarding this application or testing process should contact: Chief Warden Robert Timian, ND Game and Fish Department, 100 N. Bismarck Expressway, Bismarck, ND 58501. Telephone: 701-328-6604.
The North Dakota Game and Fish Department makes reasonable accommodations for any known disability that may interfere with an applicant's ability to compete in the recruitment and selection process or with an employee's ability to perform essential duties of the job. It is the applicant's responsibility to make known any needs for accommodation.
Persons needing accommodation or assistance in the testing or interview should contact Chief Warden Robert Timian at 701-328-6604.
Applicants who are United States citizens and eligible to claim veteran's preference must include Form DD214 or NGB 22. Claims for disabled veteran's preference must include a current statement of disabled status from the Veteran's Affairs Office.  Spouses of veterans claiming preference will need to provide additional information.
ND Relay Number: 1-800-366-6888
Summary of Work:
Individual will be responsible for enforcing game and fish laws and other related regulations in an assigned district and at other locations throughout the state as determined by the Department. Will normally work alone under varied conditions, some may be adverse, at all hours of the day, night and weekends. Will be required to perform other duties as assigned to include, but not limited to the areas of public relations, education programs, hunter and boat safety, and assisting other divisions in the Department.
District assignments will be based on openings and needs of the division.
This is a temporary position that includes partially paid health insurance.  Position will be required to work a minimum of 40 hours/week.  Duration of this temporary position is expected to be long-term.  Individual in this position could be eligible to be promoted to a full-time permanent position based on availability.  Based on the timing of a vacant position, probationary requirements would still be required if applicable.   
As an employer, the State of North Dakota prohibits smoking in all places of state employment in accordance with N.D.C.C. § 23-12-10.
Equal Opportunity Employer
The state of North Dakota does not discriminate on the basis of race, color, national origin, sex, religion, age, or disability in employment or the provision of services, and complies with the provisions of the North Dakota Human Rights Act.