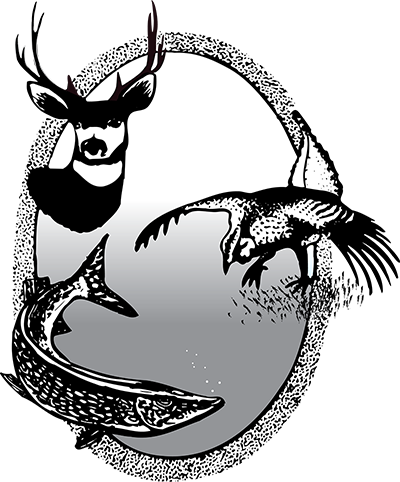 Habitat Needs of Mallards
(A Farm and Ranch Guide to Developing and Maintaining Wildlife Habitat on the Northern Great Plains) - Section 3
Introduction and General Information:
Breeding Season Habitat Requirements:
Management Considerations for Breeding Season:
Fall Migration and Wintering Habitat:
Management Considerations for Fall Migration and Winter:
Maintaining wetlands by mowing, tilling, or burning vegetation to produce hemi-marsh conditions and to increase seed production will be beneficial to migrating mallards.
Abundant wetlands are important to provide natural wetland-based foods, and also decrease flight distances to agricultural fields where foraging may occur.
Plant small grains such as barley and wheat that are harvested prior to fall migration and can be used by mallards and other waterfowl. Dry legumes such as peas and lentils are also routinely consumed by migrating mallards and are beneficial for building fat reserves. Soybeans are a poor waterfowl food and are not suited to meet the nutritional needs of mallards or other waterfowl. In some cases, eating raw soybeans can kill ducks due to impaction. Corn is a great food that is high in carbohydrates, but it needs to be available during migration. For example, much of the corn planted in North Dakota is not harvested in time to be used by migrating mallards.
Practicing no-till farming or delaying plowing until spring on agricultural fields will leave more waste grain available for mallards. After plowing of agricultural fields greater than 90% of the available waste grain can be buried and become unavailable to waterfowl.
Field feeding waterfowl can remove weed seeds and enrich the soil with their droppings. Foraging by waterfowl can also reduce the amount of unwanted sprouting from residual waste grain.
If you are interested in restoring a wetland, or developing an impoundment that would benefit waterfowl, contact USFWS Partners for Fish and Wildlife program. They might be able to assist you with engineering, construction and cost-sharing for the project. Also, you might consider contacting Ducks Unlimited for assistance (Appendix A).