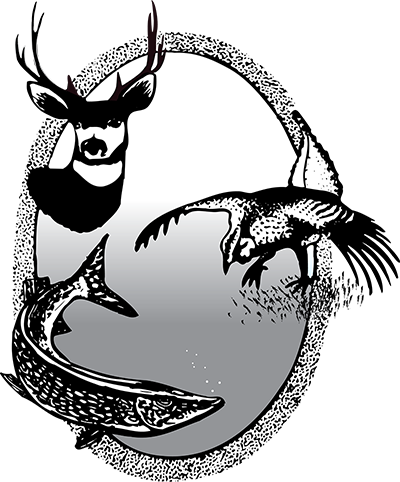 Habitat Needs of Wild Turkey
General Information
(A Farm and Ranch Guide to Developing and Maintaining Wildlife Habitat on the Northern Great Plains) - Section 5
General Habitat Requirements

Management Considerations
Maintain and provide roost trees.
Maintain a diverse age-class structure of forests.
Manage croplands to provide a reliable winter food source for turkeys by leaving unharvested crops near escape cover.
Use prescribed grazing plans to eliminate overutilization of woody draws, mesic swales and riparian areas.
Do not start an artificial feeding program, such as feeders, bait stations, corn piles, etc. Five to 10 turkeys at a feeder can quickly turn into 50 to 100 and a much larger management problem.
Use flushing bars, avoid night mowing and cut hay fields from the inside-out or haying toward undisturbed habitat.
For more information about enhancing and providing and providing nesting cover and food sources, see sections on Field Borders and Buffer Strips, Inside-out Haying, Livestock Management, Cover Crops, Planting Food Plots, Planting Native Grasses and Forbs, Reduced Tillage, Planting Trees and Shrubs, Forest Management, Promoting Forbs and Mechanical Manipulation, see Habitat Management Practices for the Northern Great Plains.