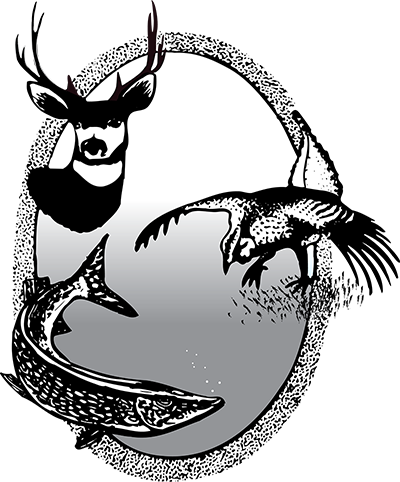 2019 Watchable Wildlife Photo Contest Winners
The North Dakota Game and Fish Department's Watchable Wildlife Photo Contest is different this year.
Simply, more photographs were featured in this year's contest than in the past.
While it was exciting to see the nearly 30-year-old contest attract a record number of entries this year, what was impressive was the quality of many of those photographs and the animals themselves, frozen in time by the push of a button.
For instance, the photograph of the Virginia rail in the nongame category taken by Mason Sieges of Bismarck caught our eye, in great part because this reclusive and elusive rail is so seldom photographed.
Thanks to the many digital images provided by contest participants, each of the three categories – game, nongame and plants and insects – will feature a first-place photograph and eight runners-up.
The overall winning photograph in the 2019 contest features bighorn sheep in the badlands taken by Michael Ranum of Bismarck.
Bighorn sheep were reintroduced after considerable effort into western North Dakota in 1956. For decades these distinctive animals have been a showpiece in the gorgeous, yet ruggedly steep badlands terrain that so readily suits them.
*Photos taken by private photographers may not be used in any way without the permission of the photographer.