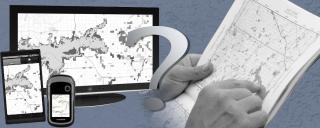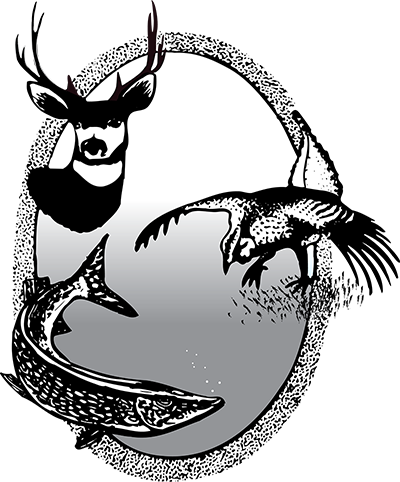 (Note: This page will not display correctly on outdated browsers such as IE. Please view on a modern browser such as Edge, Safari, Chrome, Firefox.)
---
What Map Type Best Suits My Needs?
Map Type Descriptions
Map Index: The North Dakota Game and Fish Department Map Index application provides a tool to search various Department maps, applications, data and map documents. This application uses ESRI's ArcGIS Online as a resource catalog for various Department map content. The published content contains numerous tags that are used filter the user search results.
---
Interactive Map Service: The North Dakota Game and Fish Department interactive map services provide users with a variety of information available through a web browser. These map services offer a rich user experience with numerous tools and widgets that allow users to interact with the map features and customize the map they desire. These maps services are optimized for desktop and mobile devices using responsive design to format accordingly to the device form (desktop, tablet, handheld).
Web Map: While these maps may be viewed in a standard browser, they are also designed to be used within a native mobile application like the ESRI ArcGIS application. These maps tend to be simplistic with limited data layers and tools. Mobile device GPS location services may be used with these maps allowing a user to view their current location on the map.
---
Mobile Apps are native applications (applications that are downloaded and installed on a mobile device as opposed to using the browser) like ArcGIS explorer.
ESRI ArcGIS Explorer: The Department currently publishes many maps using ESRI's "Explorer for ArcGIS". More information.
Geospatial PDFs: Geospatial PDF maps can be downloaded and saved on a smartphone prior to going into the field. Once in the field, the phone's GPS can be used to display the user's current location on the map. No cell service is required since the map is already stored on the phone. More information.
---
Discontinued
---
The North Dakota GIS Hub Data Portal is a tool for finding downloadable GIS data, GIS web services, and GIS applications using geographic extents, searching by keywords, browsing or searching within categories, or some combination of all.
ESRI REST Services: The North Dakota Game and Fish Department provides a simple web interface solution to access the Department's published GIS web services using the ArcGIS Server REST (Representational State Transfer) API. These web services provide the means of streaming GIS data to the computer, avoiding the need to download. These services may provide a better solution when accessing dynamic data, providing the user with the most current information available.