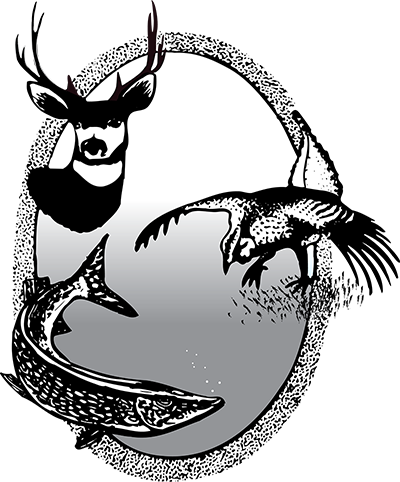 Note: Department GPS map offerings will be discontinued in 2022.
The North Dakota Game and Fish Department GPS maps on this page were originally designed for staff use and were constructed to work on several varieties of Garmin GPS models. The Department recognizes that these maps may not work for all models and expects end users to proceed at their own discretion.
The Department does not provide support for the GPS hardware, software or GPS maps. Contact your Garmin provider or use the Garmin support website for assistance.
Data used to create the North Dakota Game and Fish Department GPS maps are subject to frequent change, and are compiled from a variety of sources, data standards and scales.  Users should be aware that the data may contain spatial inaccuracies, does not represent a legal land survey and may not be appropriate at certain scales.
Map Layers Included in Downloads
North Dakota Lands (private lands enrolled in North Dakota Game and Fish Department Private Land Open To Sportsmen programs, wildlife management areas, and other state and federal lands)
North Dakota Lakes (fishing waters, lake bathymetry and fishing facilities - docks, piers, cleaning stations, etc.)
North Dakota Hunting Units (deer gun hunting unit boundaries)
North Dakota Base Map (cities, counties and roads)
Download Versions
Select the download that best describes your Garmin GPS model.
To take advantage of some of the custom base maps it may be necessary to have the latest firmware (unit software) and Garmin drivers installed on your GPS. The firmware and driver upgrades can be found at the Garmin support website.
Custom Base Maps

| GPS Model | *Unit Capabilities | Mapset Types | Download |
| --- | --- | --- | --- |
| Current/Recent | Removable flash memory/micro SD card | Has the ability to utilize multiple GPS maps | Individual Mapsets | Get it |
*If you are unsure of the capabilities of your GPS model, check the Garmin Support website for your GPS unit's user manual.