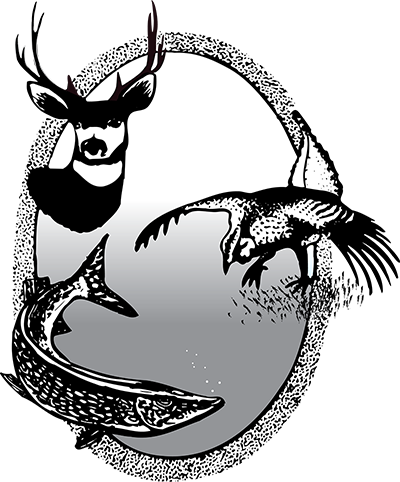 2017-18 Darkhouse Spearfishing Stats
As anglers begin another winter of darkhouse spearfishing, now is a good time to look back on last winter's record-breaking season.
The 2017-18 North Dakota darkhouse spearfishing season set records for total participants and northern pike speared, according to statistics compiled by the state Game and Fish Department.
A total of 3,717 participants speared 28,138 pike last winter, besting the totals established during the 2015-16 season of 3,289 participants and 17,269 harvested pike. Average weight of harvested pike was 7 pounds.
The number of anglers who registered was 5,387, and 3,772 of those were from North Dakota. Minnesotans accounted for 1,197. The average age was 45, and 90 percent were male.
Devils Lake and Lake Sakakawea accounted for 30 percent of the spearing harvest in the state.
Spearers are reminded that all individuals who participate in darkhouse spearfishing must first register online at the Game and Fish website, gf.nd.gov. In addition, spearers age 16 and older must possess a valid fishing license.
When a hole greater than 10 inches in diameter is left in the ice when a darkhouse is moved, the area in the immediate vicinity of the hole must be adequately marked by the spearer with a natural object or a brightly painted or colored wooden lath.