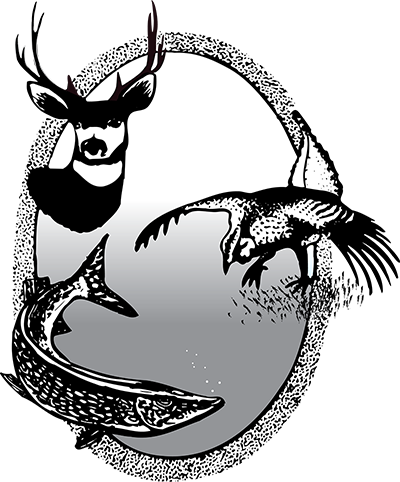 Earth Day Patch Contest Winners Announced
The North Dakota Game and Fish Department announced the winners of the 2022 Earth Day patch contest. 
First place winners in three age categories were Carter Loughman of Enderlin (K-4 grade), Bethany Just of Bismarck (5-8) and Zoe Beall of Alexander (9-12). Receiving honorable mention were Sydney Renicker of Dickinson (K-4), Deacon Sabot of Bismarck (5-8) and Quintavia Polensky of Belfield (9-12). Beall's design was chosen as the overall winner and will be made into the 2022 Earth Day patch. 
More than 1,000 students from 109 schools entered this year's contest.
Participants on public land clean up and improvement activities will receive the 2022 Earth Day patch. Projects that qualify include trash clean up on local, state or federal property, and landscaping on public property which includes planting trees, bushes and pollinator plants. 
Groups participating in the Earth Day service projects are encouraged to take the following precautions to ensure their safety: keep youngsters away from highways, lakes and rivers; and only allow older participants to pick up broken glass or sharp objects.
To receive Earth Day patches, contact Sherry Niesar, Earth Day patch contest coordinator, at 701-527-3714 or sniesar@nd.gov.