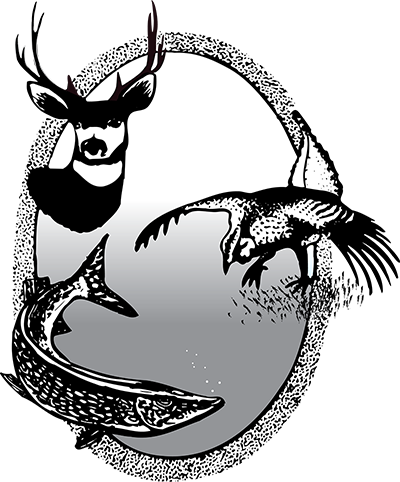 Game and Fish Volunteers Recognized
Volunteer instructors for the North Dakota Game and Fish Department were recognized at the annual event in Bismarck.
Wayne Stanley, Minot, was recognized as Hunter Education Instructor of the Year and William Bahm, Almont, received the International Hunter Education Association 50 for 50 award.
Thirty-year service awards were presented to Douglas Bolte, Regent; Neil Dockter, Horace; Gerard Goldade, Hague; Alan Klatt, Grand Forks; Bruce Messmer, Dickinson; Glenn Lemier, Oakes; Daryl Simmons, Garrison; Rodney Stark, Kennedy, Minn.
Recognized for 25 years of service were Wayne Andersen, Bismarck; Clint Baxter, Minot; Scott Fasteen, Lincoln; Glen Fuhrman, Bismarck; Tony Aman, Center; Mark Hunt, Minot; Marty Liesener, Ray; Larry Nagel, Shields; Brad Olson, West Fargo; Dale Patrick, Bismarck.
Honored for 20 years of service were Adnan Aldayel, New Rockford; Lee Bratlie, Drayton; Harry Capaci, Minot; Corinne Engen, Anamoose; Jeremy Haugen, Minot; Darrell Kersting, Kindred; Randel Sand, Tuttle; Grant Johnson, Almont; Wayne Stanley, Minot.
Fifteen-year service awards were presented to Paul Goldade, Wishek; Ruth Johnson, Belfield; Nadine Kassian, Wilton; Suzanne Kersting, Kindred; Calvin Leyendecker, Marion; Levi Reese, Hillsboro; Roger Norton, Kindred; Dennis Schlenker, Bismarck; Sam Theurer, Mandan; Rick Tischaefer, Butte; Justin Hughes, Minot; Charles Wilkinson, Garrison.
Ten-year active instructors recognized were Scott Norton, Mandan; Jordan Woroniecki, Bismarck; Melanie Nelson, Harvey.
Recognized for five years of service were Cathryn Hanson, Hettinger; Lisa Goldade, Wishek. 
Two-year active instructors recognized were Bryton Allard, Williston; Derek Bratlie, Drayton; Julie Eidemiller, Burlington; Cory Geiszler, Rugby; Jesse Gladue, Fargo; Johanna Kassian, Wilton; Kellen Latendresse, Minot; David Randall, Minot; John Reimche, Bottineau; Kirk Sather, Minot.