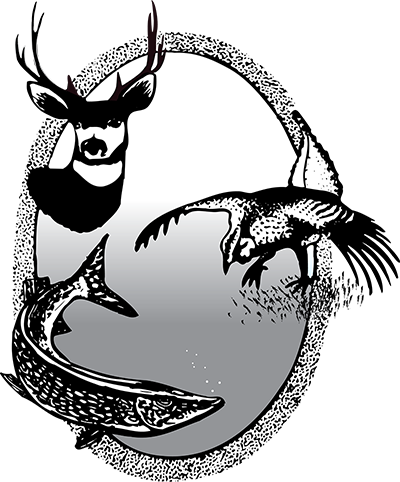 When it comes to outdoor pursuits, North Dakota Game and Fish Department R3 coordinator Cayla Bendel has always been a generalist.
She said it started early, spending afternoons in Dad's boat fishing for simply whatever was biting. She was just happy to catch something. She believes that even today avid anglers can relate to still feeling a little giddy the moment they hook into a fish, for a brief second, they can feel what it's like to be a kid again.
As the R3 coordinator, Bendel is tasked with the responsibility of recruiting, retaining and reactivating hunters, anglers and recreational shooters in state. While license sales are certainly a component of that, it's her hope to ensure a future where everyone has an opportunity to experience giddy moments like that if they wish. Yet, it's her fear that in today's seemingly infinitely busy and competitive world, there's less and less of it.
"People who have never fished don't think they have time to learn a whole new hobby, don't have the ability or desire to own a boat and think they need one, and sometimes just simply don't know what they're missing," Bendel said. "And some may become so laser-focused on a certain species or expectations of success they have forgotten how cool it is to just catch a fish."
Cue the Game and Fish Department's 2022 North Dakota Fish Challenge, an initiative designed to get more people fishing, trying to catch a new species, exploring new waters, and learning (or remembering) how much fun just fishing can be.
"I can see myself now on a dock somewhere this summer begging for a 4-inch perch to bite my hook to help complete the challenge and the excitement I'll feel when a fish bites," Bendel said.
So, what's the challenge? Catch a channel catfish, northern pike, yellow perch and smallmouth bass of any size in North Dakota from May 1 through August 15. Submit each or all of your catches on the "offishial" landing page and once you've completed the challenge, you'll receive a sticker, certificate, and be listed on the page as a challenge winner.
Not sure where to catch these? Check out the Department's Where to Fish page to locate a lake or river with these species near you.
Too easy? Consider forming a friendly competition with fellow anglers for catching the largest of each species or limit the challenge to a certain weekend or lake. Make it your own and have fun fishing.
For contest rules, to take the challenge, or submit a catch visit gf.nd.gov/fish-challenge.