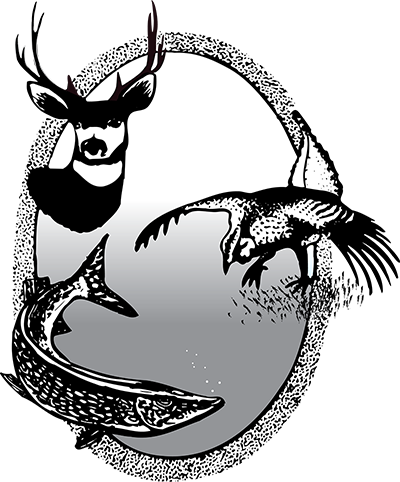 Fisheries Seasonal Aide – Temporary, Seasonal
Location
Various areas around the state of North Dakota*
Salary
$9.85-$14.70/hour hiring range
*Free housing is available at all locations, except Valley City. Some locations may require security deposit.  No pets allowed at any locations.
Minimum Qualifications:
Prior to start date, applicant must be accepted to, enrolled at, or a recent graduate of a college or university majoring in an aquatic biology related field.  Students should be in good academic standing.  Must be able to lift at least 50 pounds above their head and possess a valid driver's license.
Individuals must be capable of working long, irregular hours outdoors, under adverse weather conditions and at times overnight. 
Application Procedures:
2019 Returning employees

do not need to complete the online application.  Please use the following procedures.

Please send a letter of interest indicating that you would like to return for the upcoming season also indicating where you would like to be located.

Include a copy of your transcripts

New Applicants
Must complete the online application. 

Must upload a copy of transcripts

Must upload a resume and letter of interest.
Positions available at Williston, Bismarck, Dickinson, Riverdale, Devils Lake, AND Jamestown District offices and Valley City and Garrison National Fish Hatcheries.  Applicants will be asked to specify their preferred location as well as other locations applicants are willing to work in.  Please indicate these locations in the application process to be considered for employment in these districts.
Current State employees with access to PeopleSoft can access the job posting through the PeopleSoft Portal.
External applicants can access the job posting by going to the ND State Jobs Openings. Applications must be completed by 11:59pm on the posted closing date.
For information about the position or for persons needing accommodation or assistance in the application or interview process, contact Scott Elstad, Biologist, at 701-220-1036.  Letters of interest and transcripts can be mailed to Scott Elstad, Biologist, c/o ND Game and Fish Department, 100 N Bismarck Expressway, Bismarck, ND  58501 or emailed to selstad@nd.gov
For troubles or questions about applying on the online system, contact Melissa Long at 701-328-6318.
The North Dakota Game & Fish Department makes reasonable accommodations for any known disability that may interfere with an applicant's ability to compete in the recruitment and selection process or with an employee's ability to perform essential duties of the job.  It is the applicant's responsibility to make known any needs for accommodation.
Job Duration
3 months (mid-May thru August) but may be up to 11 months depending on need.
Summary of Work:

Essential Functions
Assist fisheries personnel with reproduction and population test netting, trap and transport of different fish species, limnological sampling, and spawning activities and may involve data compilation. 

Loading and unloading boats, nets, and other equipment.

Assist with habitat enhancement.

Equipment, building and gear maintenance to be used by biologist (includes net repair).

Creel Clerk Duties

Overnight travel required (vehicles provided). Expenses while away from main work station will be reimbursed per policy (includes hotel and meals).

Individual must be able to work outdoors in varying weather conditions.

Opportunities are also found with our Development (boat ramps, docks and piers) and National Fish Hatcheries.
As employers, the State of North Dakota and political subdivisions prohibit smoking in all places of state and political subdivision employment in accordance with N.D.C.C. § 23-12-10.

Equal Opportunity Employer
The state of North Dakota does not discriminate on the basis of race, color, national origin, sex, religion, age, or disability in employment or the provision of services, and complies with the provisions of the North Dakota Human Rights Act.