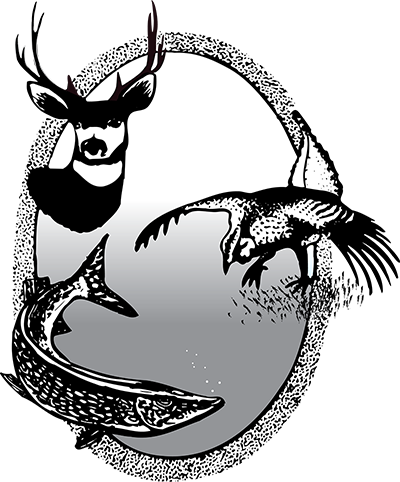 Wildlife Seasonal Technician – Temporary, Seasonal
Location
Various areas around the state of North Dakota*
Salary
$9.85 - $14.70/hour hiring range
*Free Housing is available at all locations.  Some locations may require security deposit.  No pets allowed at any locations.
Minimum Qualifications:
Applicants must be accepted to, enrolled at, or a graduate of a college or university majoring in a wildlife, range management, or natural resource management program or closely related science degree. Students should be in good academic standing with knowledge of basic fish and wildlife management principles and practices, or range management/natural resource management, and basic computer skills.  Must be able to lift at least 50 pounds and possess a valid driver's license.
Basic skills/knowledge required for these positions include the ability to operate farm equipment with minimal training, ability to operate ATV's, ability to work alone with limited supervision and the ability to represent the department in a professional manner.
Certification for ATV operation and as a commercial pesticide applicator is required within the first 30 days of employment.
Preferred Qualifications:
Preference will be given for:
Farm/Ranch experience and able to operate farm equipment with minimal training

Trailer Towing Experience

ND ATV/OHV Certificate

ND Commercial Pesticide Certification

ND Commercial Driver's License

Database Entry Experience

S-130/S-190 Fire Training and or CPR Training

Professional Wildlife Organization Memberships
Application Procedures:
Applicants must complete the online application.

Applicants must upload a letter of interest.

Applicants must upload a resume.

Applicants may upload a transcript.  Verification of GPA may be required by providing transcript. 

Professional references or previous supervisors are required. 
Positions available at Williston, Bismarck, Dickinson, Riverdale, Devils Lake, Jamestown and Lonetree (Harvey) District offices.  Applicants will be asked to specify their preferred location as well as other locations applicants are willing to work in.  Please indicate these locations in the application process to be considered for employment in these districts.
Current State employees with access to PeopleSoft can access the job posting through the PeopleSoft Portal.
External applicants can access the job posting by going to the ND State Jobs Openings.
Applications must be completed by 11:59pm on the posted closing date.
For information about the position or for persons needing accommodation or assistance in the application or interview process, contact Alegra Powers - Administrative Assistant, Wildlife Division at 701-328-6351.
For troubles or questions about applying on the online system, contact Melissa Long at 701-328-6318.
The North Dakota Game & Fish Department makes reasonable accommodations for any known disability that may interfere with an applicant's ability to compete in the recruitment and selection process or with an employee's ability to perform essential duties of the job.  It is the applicant's responsibility to make known any needs for accommodation. 
Job Duration
Positions are generally 40 hours per week and either 3 to 6 months in duration. The exact number of positions available and starting dates will not be known until shortly before the application deadline.
Summary of Work:

Essential Functions:
Seasonal employee duties include routine land management duties on Wildlife Management Areas (fencing, signing, establishment of wildlife food plots, controlled burning, noxious weed control, mowing, tree planting, and various habitat improvement functions) by use of ATV's, UTV's, tractors and various other equipment.

Computer Data Entry.

Performing equipment maintenance on ATV's, farm equipment, etc.

Signing PLOTS (Private Lands Open to Sportsmen) tracts.

Other associated work. 

Overnight travel required (vehicles provided). Expenses while away from main work station will be reimbursed per policy (includes motel and meals).

Individual must be able to work long and/or irregular hours mostly outdoors in varying weather conditions.
As employers, the State of North Dakota and political subdivisions prohibit smoking in all places of state and political subdivision employment in accordance with N.D.C.C. § 23-12-10.

Equal Opportunity Employer
The state of North Dakota does not discriminate on the basis of race, color, national origin, sex, religion, age, or disability in employment or the provision of services, and complies with the provisions of the North Dakota Human Rights Act.