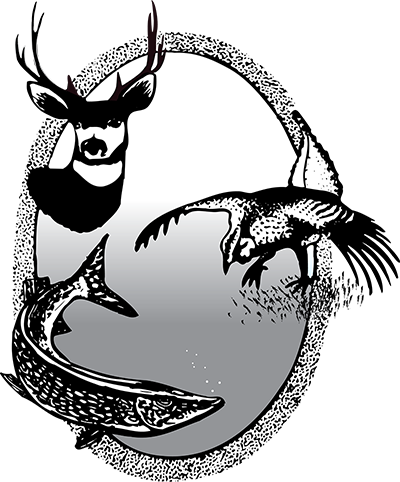 2018 Watchable Wildlife Photo Contest Winners
The North Dakota Game and Fish Department's Watchable Wildlife Photo Contest is a staple. For nearly three decades, images captured by photographers from all walks have appeared in these pages.
And, considering the quality of many of the photos and the growing number of participants, the contest still has pretty fresh legs.
The overall winning photograph in the 2018 contest, chosen from three categories – game, nongame and plants and insects – is a Western grebe taken by Dale Rehder of West Fargo.
Considering the time of year, January on the Northern Plains, this bird is far from here, wintering along the Pacific and Gulf coasts.
Come spring, this water bird that is common across North Dakota during our warmer months, will return to the open-water prairie marshes where it feeds on fish, crustaceans and insects.
While the Western grebe's long neck and brilliant red eyes make it easily distinguishable, it's the grebe's courtship display that gets the most notice.
Although the mating display has more than one move, and involves the birds diving under water, what draws the most attention is when the male and female paddle vigorously across the water's surface in elegant, upright postures.
As the days lengthen and North Dakota's frozen wetlands turn soft, Western grebes and their unmistakable springtime ritual will return.
*The North Dakota Game and Fish photo galleries contain photos taken by Department staff and private photographers. Photos that were taken by a staff photographer may be used for personal, private purposes. Photos taken by private photographers may not be used in any way without the permission of the photographer. No photos may be used for commercial purposes. We ask that you please give credit to the photographer and/or the Department when using these photos (ex. Credit: Jane Doe/NDGF).