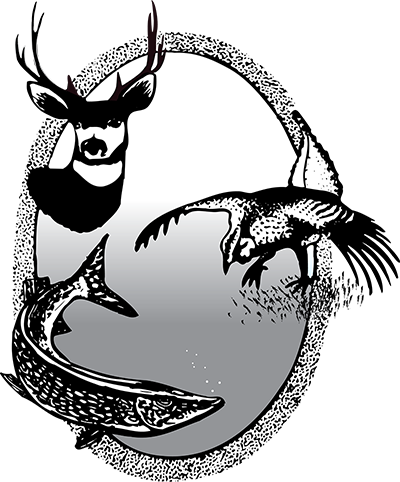 The North Dakota Game and Fish Department recently secured a grant that has provided cost-share funds to help North Dakota Soil Conservation Districts around the state to purchased 16 new grass drills. The funds were part of a grant from the federal Wildlife and Sport Fish Restoration Program, and provided 75 percent cost-share for the drills, while the participating SCDs covered the other 25 percent.
Commonly referred to as "Pittman-Robertson Funds" or "P-R Funds," WSFR funds come from a federal excise tax on guns, ammunition and some other hunting equipment that is allocated back to states for wildlife management purposes. Though most P-R funds are used to fund habitat management on Game and Fish wildlife management areas, as well as agency game management responsibilities of Game and Fish Department, but they can also be used to help develop vitally important habitat on private land that helps support game populations throughout the state.
This map indicates the counties that have purchased a grass drill through this partnership. Though every county operates differently, SCDs either have an employee who does custom grass seeding or they rent out the grass drills at a nominal rate.
To find your local SCD, follow this link: http://ndascd.org
To learn more about WSFR, follow this link: https://wsfrprograms.fws.gov/Subpages/AboutUs/AboutUs1.htm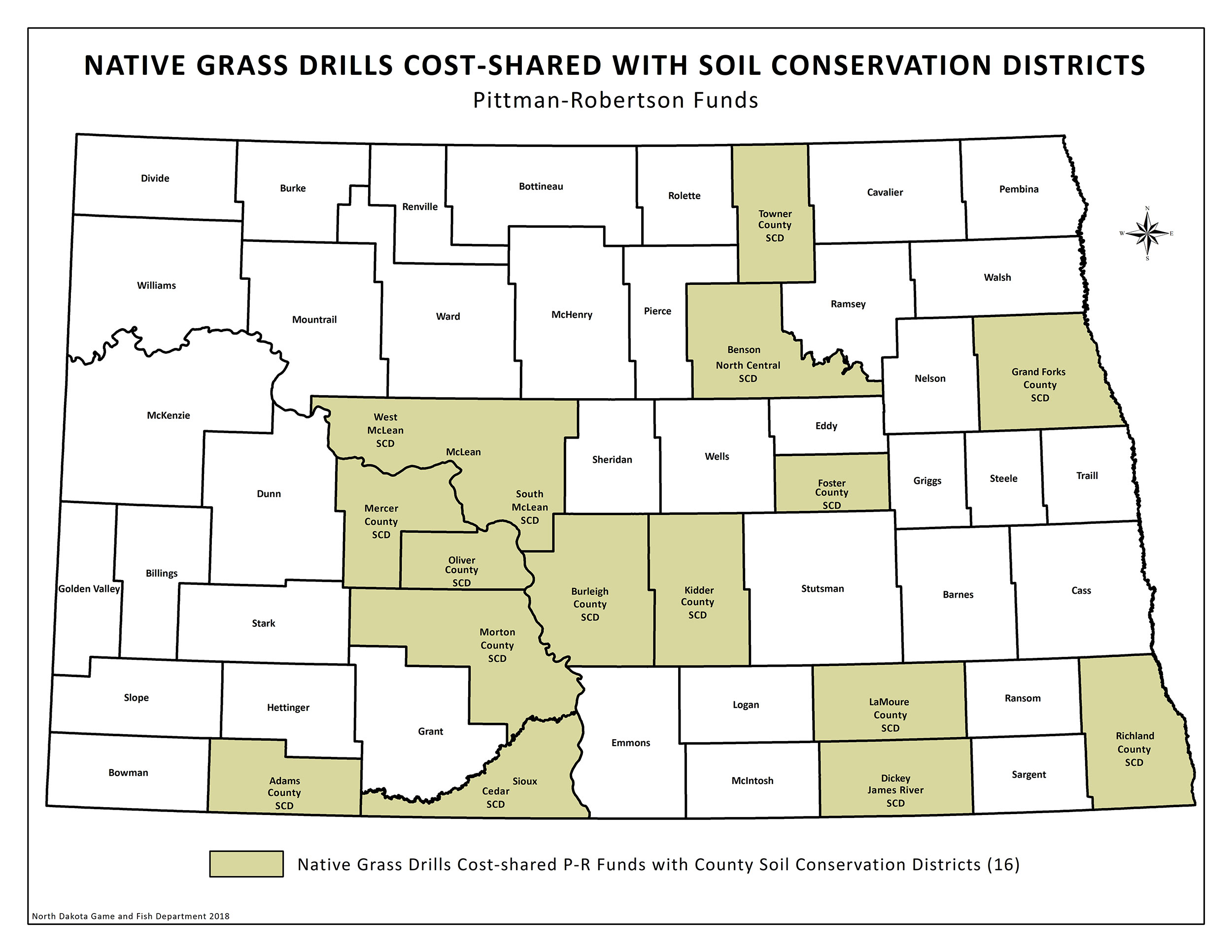 Click for larger version