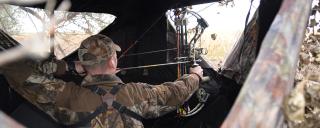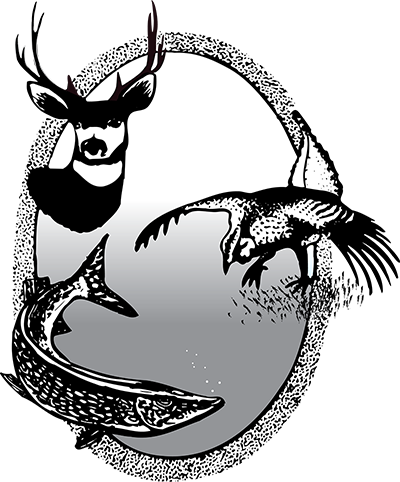 Course Description | Start Online Course | Field Day Schedule and Enrollment
Who should take this class?
North Dakota does not require any formal bowhunter training for hunters to purchase an bowhunting license and hunt in the state (though all hunters age 12 and over are required to have a hunter education certificate to purchase a license). As bowhunting activity increases, the number of hunters going out-of-state to bow hunt increases.
Some states require that anyone hunting with a bow in their state have formal bowhunter training. States that do require this training have adopted the standardized curriculum offered by the National Bowhunters Education Foundation.
The Game and Fish Department makes this online course available for use by groups and individuals to learn important bowhunting safety concepts.
Course Description
This course is a combination of the standardized NBEF online training and a 4 hour field day where students must pass a course taught by certified bowhunting instructors. The 4 hour field day must be completed within 1 year of completing the online class.
The online bowhunter safety course covers all the information needed to pass a final bowhunter education exam. The course can be taken on a smartphone, tablet or computer. Using interactive animations and realistic illustrations, the course covers:
How to safely hunt from tree stands
How to judge distances
Which arrows and points to select
Correct shot placement, and more
Upon completing the course, students are issued an "Archery Field Training Voucher," which is required to attend the final field day portion.
The North Dakota Bowhunters Association, in cooperation with the Game and Fish Department, will provide trained instructors and field days throughout the year. However, the number of field days and locations may be minimal. Therefore, patience and good planning will be required.
Online Course
There is a $30 course fee which is paid upon passing the online exam. The "Archery Field Training Voucher" is available to print upon successful completion of the exam and payment.
Start studying today at http://www.bowhunter-ed.com/northdakota/.
Field Day Schedule
Enroll in a class and find field days on the hunter education class listing page. The "Archery Field Training Voucher" is required to attend the field day. This list is updated as classes are added or filled.
If you would like to receive a text or email alert when new hunter education classes (including field days) are scheduled, please click on 'Subscribe' below and signup.