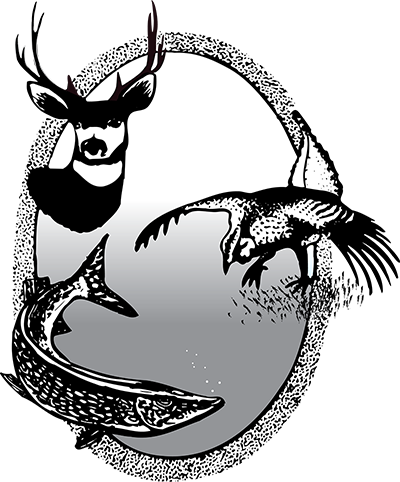 (Last updated 09/2022)
Created in the 1960s the North Dakota Game and Fish Advisory Board is made up of eight members, four landowners and four hunter/anglers. Board members serve as liaisons between the department and the North Dakota public. Bi-annual meetings are held in each of eight districts giving citizens an opportunity to discuss fish and wildlife related issues.
2022 Fall Advisory Board Meetings
The 2022 fall advisory board meetings are tentatively scheduled for the weeks of Nov. 21, Nov 28 and Dec 5. A detailed schedule will be posted here once it is available.
2022 Fall Advisory Board Meeting Schedule

| | | | | | | | |
| --- | --- | --- | --- | --- | --- | --- | --- |
|   | Date | Time | City | Location | Host | Contact Person | Board Member |
| District 1 | TBD | TBD | TBD | TBD | TBD | TBD | Beau Wisness |
| District 2 | Tuesday, November 29 | 7 p.m. | Stanley | Mountrail County South Complex (8103 61st St NW) | North Dakota Fur Hunters and Trappers Association | Chris Pulver, 701-629-1475 | Travis Leier |
| District 3 | Monday, December 5 | TBD | TBD | TBD | TBD | TBD | Edward Dosch |
| District 4 | Tuesday, December 6 | 7 p.m. | Cavalier | American Legion Club (701 Main St W) | Pembina County and Area Sportsman's Club | TBD | Bruce Ellertson |
| District 5 | Monday, November 28 | 7 p.m. | Embden | Embden Community Center (14497 42nd St SE) | Four Corners Wildlife Club | Kyle Schultz, 701-361-7429 | Doug Madsen |
| District 6 | TBD | TBD | TBD | TBD | TBD | TBD | Cody Sand |
| District 7 | Wednesday, November 30 | 7 p.m. | Bismarck | NDGFD Auditorium (in person and livestream) | Dakota Pheasants Forever | TBD | Jody Sommer |
| District 8 | TBD | TBD | TBD | TBD | TBD | TBD | Rob Brooks |
---
---
Spring 2022 District 7 Meeting