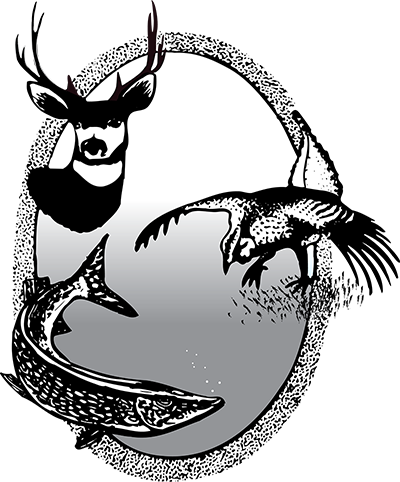 Created in the 1960s the North Dakota Game and Fish Advisory Board is made up of eight members, four landowners and four hunter/anglers. Board members serve as liaisons between the department and the North Dakota public. Bi-annual meetings are held in each of eight districts giving citizens an opportunity to discuss fish and wildlife related issues.
2021 Spring Advisory Board Meetings
The 2021 spring meetings will be held in person.
The Bismarck meeting on April 26 will also be livestreamed.
Agenda (pdf)
2021 Spring Advisory Board Meeting Schedule

| | | | | | | | |
| --- | --- | --- | --- | --- | --- | --- | --- |
|   | Date | Time | City | Location | Host | Contact Person | Board Member |
| District 1 | Monday, April 26 | 7 p.m. MT | Grassy Butte | Grassy Butte Community Center (Museum Ave to Main St) | North Dakota Houndsmen Association | Beau Wisness | Beau Wisness |
| District 2 | Monday, April 19 | 7 p.m. CT | Berthold | Berthold Sportsmen Club (214 Main St) | Berthold Sportsmen Club | Charlie Monson (701-226-6546) | Travis Leier |
| District 3 | Tuesday, April 27 | 7 p.m. CT | Devils Lake | Devils Lake Elks #1216 (425 Hwy 2 W) | Lake Region Anglers | Edward Dosch | Edward Dosch |
| District 4 | Tuesday, April 27 | 7 p.m. CT | Pekin | Pekin Rod and Gun Club (2950 Hwy 1) | Pekin Rod and Gun Club | David Morten (701-296-4484) | Bruce Ellertson |
| District 5 | Monday, April 19 | 7 p.m. CT | Hankinson | Hankinson American Legion (south side Lake Elsie) | The Richland Wildlife Club | Wayne Beyer (701-642-2811) | Duane Hanson |
| District 6 | Tuesday, April 20 | 7 p.m. CT | Kulm | Kulm City Hall (off of 1st Ave SW and 1st St SW) | Kulm Rod and Gun Club | Dustin Mahin (701-830-9919) | Cody Sand |
| District 7 | Monday, April 26 | 7 p.m. CT | Bismarck | Game and Fish Auditorium (100 N Bismarck Expressway) | ND Wildlife Federation | John Bradley (701-390-7196) | Dave Nehring |
| District 8 | Tuesday, April 20 | 7 p.m. MT | Rhame | Van Jones American Legion Post | Brooks Ranch | Rob Brooks (701-279-5896) | Rob Brooks |
---