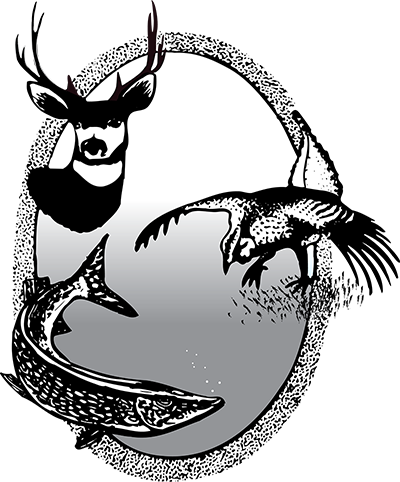 Private lands in North Dakota are open to hunting unless posted or otherwise restricted by law, however it is always best practice to speak with the landowner before hunting any private lands.
Public lands in the state also offer many hunting opportunities. Public lands are managed by several different government agencies, and hunting rules may differ on each.
---
North Dakota Hunting Atlas
The North Dakota Hunting Atlas provides information on both public and private lands including electronically posted lands, WMAs, PLOTS, etc.
---
Private Lands
(Around 93% of North Dakota lands are in private ownership.)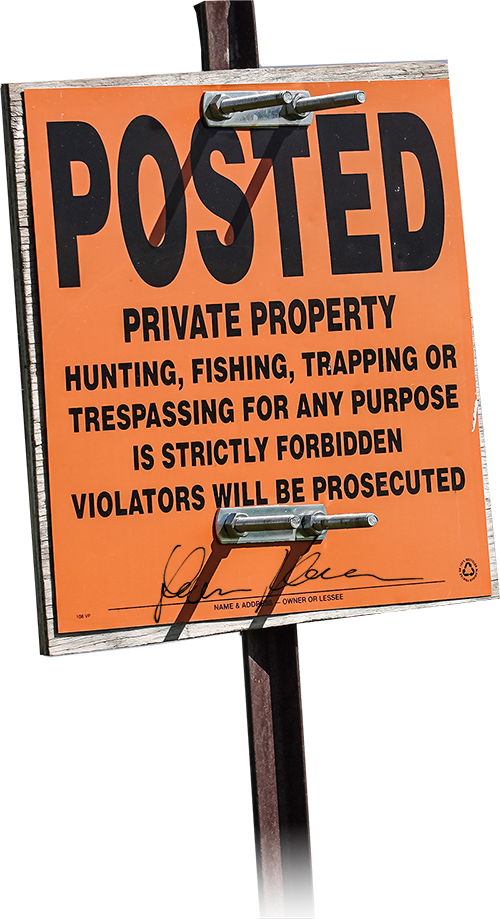 Posted Lands
No Hunting
No hunting is allowed, without permission from the landowner or leasee, on private lands in North Dakota that have been legally posted either with physical signs or electronically.
Unposted Lands
Hunting Allowed
Private land that is not physically or electronically posted and is not otherwise restricted to hunting by law may be hunted without landowner permission.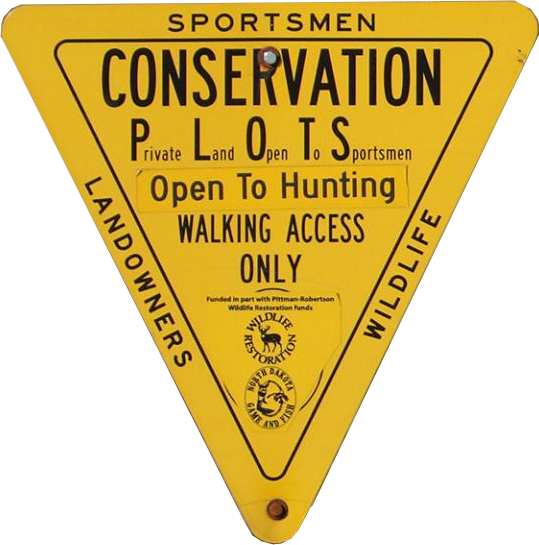 Private Land Open to Sportsmen
Working together, private landowners and the North Dakota Game and Fish Department provide hunting access to many private lands via Private Land Open to Sportsmen agreements.
Lands open to hunting under these agreements are posted with PLOTS signs and can be found via the print and online map resources found here.
Note: Property enrolled in this program changes annually.
Identifying Posted Lands
Note: If land is posted physically but not electronically, it will not be indicated on maps. In the field, hunters must determine if land has been physically or electronically posted prior to entering.
The offline mobile application option (Avenza) can be used in areas where cellular service in unavailable. This application works with a smartphone's GPS to display the device location on a map.
Landowner contact information is available when using the online options of the map applications. To view information, click on the land parcel or right click on the map and click "Find data on map."
Miscellaneous Private Lands Information
Penalty for Hunting on Posted Land - Hunters may not enter land legally posted (electronically or physically) without first obtaining permission of the person entitled to grant the permission. A person who violates NDCC 20.1.01-18 is guilty of a class B misdemeanor (up to $1,500/30 days imprisonment) for the first offense and a class A misdemeanor (up to $3,000/360 days imprisonment) for a subsequent offence within a two-year period. The court shall suspend the defendant's hunting, fishing and trapping privileges for a period of at least one year, two years for the second conviction and three years for the third or subsequent conviction.
Private Land Access for Hunting FAQ
Hunter/Landowner Contact Form - Connecting landowners experiencing depredation problems with hunters. Includes the 'Coyote Catalog' and antlerless deer.
Public Lands
Wildlife Management Areas
Public land managed by the North Dakota Game and Fish Department
WMAs are managed by the North Dakota Game and Fish Department. They are located throughtout the state and, unless otherwise specified, are open to hunting, fishing and trapping. Check the current hunting and fishing regulations and proclamations for details.
Other Public Lands
The following agencies manage public lands some of which are open for hunting. Hunting rules may vary, so check with the appropriate agency before hunting any of these public lands.
---
To find public lands managed by these agencies in your hunting unit, use the General Information Map Service here. Click on the > arrow in the upper left portion of the map to open the layers menu, then add the specific lands you'd like to view.