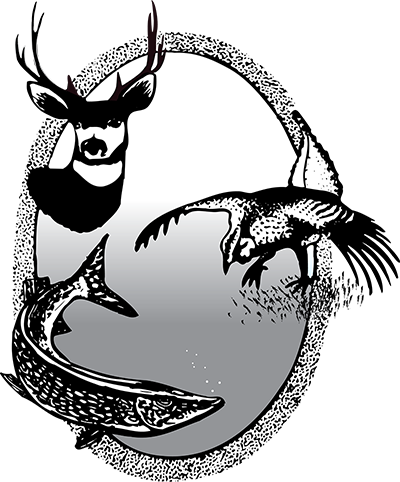 Requirements | Hunter Ed Number Lookup | Public Shooting Ranges | Contact Us | Instructors
2020 Class Changes Due to COVID-19
Temporary Certification
Practical and written exams for students who have been issued online temporary hunter education certification have only been scheduled for July, so the Game and Fish Department is encouraging students to sign up and attend one of these in-person sessions.
Due to the uncertainty of the COVID-19 pandemic, the majority of our testing efforts will occur in the next 30 days while we are fairly certain we can hold in-person exams with some social distancing guidelines, so it is important to make every attempt to sign up and attend one of these scheduled courses.
If this last step of the certification process is not completed by the end of the calendar year, your temporary hunter education number will expire, and you will have to retake hunter education. Again, with the uncertainty with COVID-19, we encourage you to sign up for one of these scheduled classes. There is no guarantee what the fall and winter might bring these uncertain times.
Online temporary certification was an accelerated course to help alleviate the effects COVID-19 had on our ability to host in person classes.
Full Certification
Steps to Obtain a Full Certification
Attend one in-person class session, to take the official written and practical exams, to make your certification permanent.
The class and practical exam must be completed by Dec. 31, 2020 or the student's temporary hunter ed number will expire, and the student will have to retake the full course in the future.
If you have any questions or concerns regarding your enrollment, contact the hunter education program at 701-328-6615 (contact form). When contacting the Department, please be patient as we are experiencing a high volume of calls and have limited hunter education staff.
If you register to take the online course and are unable to complete it, please take the time to delete your previous enrollment.
---
---
Hunter Education Requirements for North Dakota
By law, who must take a certified hunter education course prior to obtaining a firearm or bow hunting license?
Exceptions
Persons younger than 12 years of age (By state law youth under the age of 12 may hunt only under direct supervision of a parent, guardian or adult authorized by their parent or guardian. The youth must also have the appropriate license(s) for the species they are hunting.)
Youth who turn age 11 before the end of the calendar year may receive a whitetail doe license valid only for the youth hunting season without having taken the hunter education course.
Persons who hunt exclusively on land of which they are the record title owner or operator
Persons who obtain an apprentice hunting license
NOTE: Proof of hunter education certification must be presented when buying or applying for a hunting licenses (official courses offered by other states and Canadian provinces meet these requirements).
---
Hunter Education Number Lookup
If you have lost your hunter education card, you can find your hunter education number and reprint your card by accessing your account on the Department's Online Services.
---
Instructors