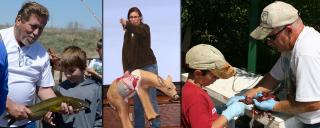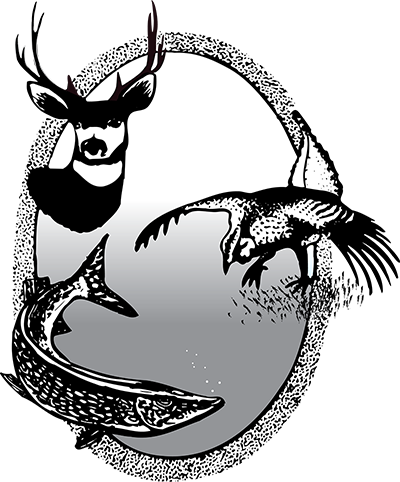 Volunteer Opportunities
Hunter Education Instructor
As a hunter education instructor, you will teach students about gun safety, wildlife conservation, game and fish regulations, landowner relationships, wildlife identification and hunter ethics. Volunteer Instructors must be at least 18 years of age and have completed a hunter education course themselves. After successfully passing a background check, the instructor will go through a pre-screening period and attend training. Certification will be awarded upon completion of training. All training materials and curriculum are provided by the Department. Learn more here.
Fur Harvester Education Instructor
As a fur harvester instructor you will teach the history of furbearer hunting and trapping and the importance of harvesting furbearers for managing wildlife. Instructors will also teach the importance of specific habitats to sustain furbearers, how to properly and ethically hunt and trap, use and care of proper equipment, techniques of hunting and trapping, proper preparation and marketing of furs and furbearer identification. Volunteer instructors must successfully pass a background check, participate in the North Dakota Cooperative Fur Harvester Education class, be at least 18 years of age, and take part in instructing one class each year. Instructor manuals, training and supplies are provided. Instructors are required to submit a class report form to receive volunteer credits. Learn more here.
Hooked on Fishing Instructor
As a Hooked on Fishing instructor you will teach the basics of fishing, including the importance of aquatic habitats, fish identification, use of bait and tackle, fish biology, water quality and where to find a variety of North Dakota fish species. Volunteers must successfully pass a background check and participate in Hooked on Fishing training, or in assisting a certified instructor in teaching a complete class. Volunteers are supplied with materials and equipment and are required to submit reports after events to remain current. Learn more here.
Boat and Water Safety Instructor
As a boat and water safety instructor you will help people learn about rules and regulations for safely operating watercraft in North Dakota. Volunteer Instructors are required to pass a background check, provide proof of successful completion of a boating course approved the National Association of State Boating Law Administrators, be 18 years of age and conduct one North Dakota Boating Basics course, ice safety or water safety activity per year. Materials and equipment are provided for instruction. Volunteers must submit an activity report to receive volunteer credit. Learn more here.