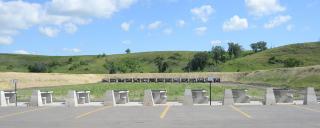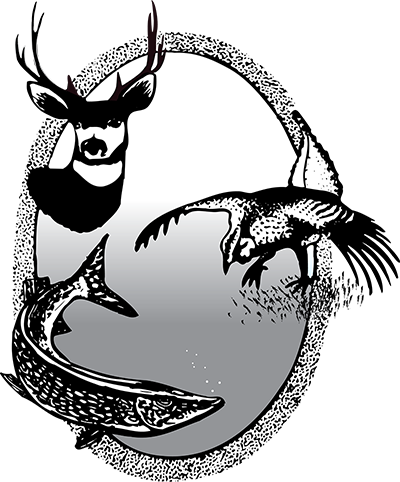 The North Dakota Game and Fish Department manages five public shooting ranges on its wildlife management areas. These are generally open to the public year around. However, the Department may periodically close these shooting ranges for routine maintenance, improvements and special events. The current status of each range is listed below. Exercise extreme caution, especially when conditions warrant a change in the fire danger index.
Range List

Status

Range

Location

*Open

Lewis and Clark WMA

Six miles southwest of Williston (pdf map)

Open

Little Heart (Schmidt) Bottoms

12 miles south of Mandan off ND Highway 1806

Open

Skip Balzer Memorial Shooting Range

Two miles south of ND Highway 1804, approximately 15 miles southeast of Bismarck

Open

Riverdale WMA

Two miles southwest of Riverdale

Open

Wilton Mine WMA

Two miles east of Wilton

Notes

Please use extra caution. Obey all posted rules, including no tracer rounds, no exploding targets and only use paper targets on the rubber target stands.

*Range will be closed June 10 from 8 a.m. to noon for cleaning.
Range Map (Note: Map will open in a new window. Within the map, click on a range icon to see detailed information about that range).
---
Keeping these ranges open is the responsibility of all users. Please help educate and enforce the following rules for the safety of all. If you witness violations please call RAP at 800-472-2121.
Shooting Range Rules
Range open from sunrise to sunset
Tracer rounds or exploding targets prohibited
Only paper or cardboard targets allowed
All shooters must shoot from same firing line to designated target stands
Ground level targets are prohibited to reduce ricochets and projectiles escaping the property
Destroying targets posts or other property is prohibited
Only handheld or shoulder fired guns allowed
Fully automatic weapons including slide fire stocks prohibited
.50 caliber or larger center fire rifles prohibited
Alcohol prohibited on range
Report all violations by calling 701-328-6604 or 800-472-2121
Gun Safety Guidelines
Always keep muzzle pointed in safe direction
Always keep finger off trigger until ready to shoot
Always keep the action open and firearm unloaded until ready to use
Do not handle firearms at the firing line while others are down range
Know your target and what is beyond
Know where others are at all times
Be sure the gun is safe to operate
Know how to use your gun safely
Use only the correct ammunition for your gun
Wear ear and eye protection
Never use alcohol or drugs before or while shooting
Group Reservation Policy
Certain groups are eligible to request the exclusive use of Department shooting ranges for special events including conservation clubs holding youth shooting events and local law enforcement entities conducting qualifications. The typical reservation time does not exceed one half day. The following guidelines for issuing a special use permit will be followed to maximize public access.
Special events/reservations will not be allowed from September 15- November 30.
Groups are allowed a maximum of 2 reservations per calendar year
Requests must be made at a minimum of two weeks prior to the scheduled event
Requesting entity is responsible for picking up reservation signs from NDGF Main Office and posting at appropriate shooting range a minimum of 3 days prior to event
Requesting entities must clean shooting range at the end of the event.
The Department will allow only one closure period per shooting range each week
Note: Failure to follow guidelines and shooting range rules may affect the granting of future permits.
For Range Reservations call 701-328-6615.
---
Other North Dakota Shooting Facilities
Range Listing (compiled November 2018)