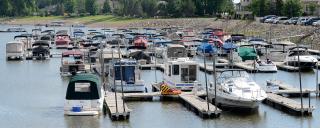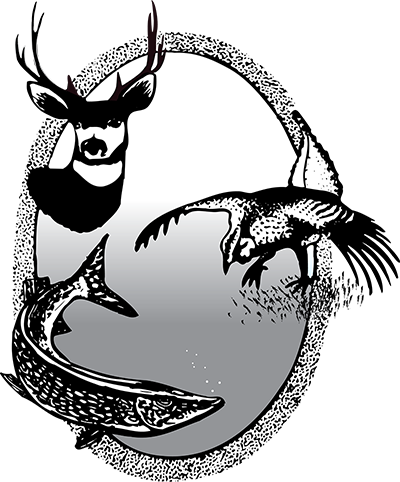 Boating and Water Safety Education
Boat North Dakota | Find Watercraft Safety Number/Reprint Card | Other
Boat North Dakota
The North Dakota Game and Fish Department offers the Boat North Dakota course for those who are new to boating or who wish to take a refresher. This course is required for youth ages 12-15 who want to operate by themselves a boat or personal watercraft with at least a 10 horsepower motor. There is no charge for the home-study course and your insurance company may offer a premium discount. The course is intended for anyone at least 11 1/2 years of age (Note: North Dakota law does not allow a youngster to operate a watercraft until age 12, therefore, a certification card will not be issued until the graduate is 12 years of age).
Online Course
Upon completion of the online course and test students can print a temporary certification card. A permanent card will be mailed within 30 days.

Get the online Boat North Dakota course from either of the sources below (Note: There is a fee for the online course. Click on one of the courses below to see costs.)

Home Study Course
Order a free Boat North Dakota course. Write North Dakota Game and Fish Department, 100 N. Bismarck Expressway, Bismarck, ND 58501-5095; email ndgf@nd.gov; or call 701-328-6300. A boater education card will be mailed within 10 days of passing the course.
---
Other Boating Safety Courses and Information
Kids Don't Float
Designed for youngsters ages 7-11, this course teaches safe boating practices, rules of the road, the dangers of hypothermia, and most important - how life jackets save lives. For more information about Kids Don't Float, contact:
U.S. Army Corps of Engineers offices in these cities: Bismarck, 701-255-0015; Jamestown, 701-252-7666; Valley City, 701-845-2970; Fargo, 701-232-1984; and Riverdale, 701-654-7411.
Download the Kids Don't Float brochure (1.4Mb PDF).
Paddle Sports Safety Course
Paddle sports such as stand-up paddle boarding, kayaking and canoeing are increasing in popularity in North Dakota. The Department encourages anyone getting into these on-the-water activities to take this FREE online paddle sports safety course.
The course is a fun way to learn everything from "cockpit to keel" via colorful, accurate illustrations. If it's got a paddle, it's in this course. Sign up for free here.
Winter Ice Safety
Download the Safety on Ice brochure (440Kb PDF) - learn to tell good ice from bad, minimum thickness for various activities, and rescue techniques.