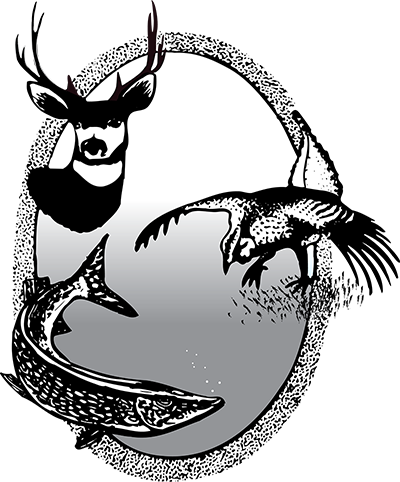 North Dakota Hunting Seasons
(Season dates, upcoming events, etc.)
2022 Season Dates
The following is a listing of North Dakota Hunting Seasons (alphabetical by species). Note: Species that have youth seasons or split spring/fall seasons will be listed multiple times in the species selection box.
Note: Dates listed as TENTATIVE are subject to change until their proclamation has been signed.
Be sure to select the correct date range as many seasons cross the calendar year.
For example:
The 2017-2018 pheasant season was from 10/07/2017 – 01/07/2018.
The 2018-2019 pheasant season dates are 10/06/2018-01/06/2019.
Note: Tentative 2023 season opening dates can be found here.
Species Badger

| Species | Season/Harvest Method | Unit or Area | Open Year-round? | Start Date | End Date | Season Date Status | Lottery App. Deadline | Deadline Status |
| --- | --- | --- | --- | --- | --- | --- | --- | --- |
| Badger | Regular - Day hunting: firearms, pre-charged pneumatic air guns, archery equipment (including crossbows) and pursued with dogs. | Traps (year-round) | Statewide | Yes | | | Finalized | | |
| Badger | Regular - Cable Devices | Statewide | No | | | Finalized | | |
Species Beaver

| Species | Season/Harvest Method | Unit or Area | Open Year-round? | Start Date | End Date | Season Date Status | Lottery App. Deadline | Deadline Status |
| --- | --- | --- | --- | --- | --- | --- | --- | --- |
| Beaver | Regular - Firearms, traps, underwater cable devices, archery equipment | Statewide | Yes | | | Finalized | | |
| Beaver | Regular - Cable devices on land | Statewide | No | | | Finalized | | |
| Beaver | Regular - Cable devices on land within 50 feet of water | Statewide | No | | | Finalized | | |
Species Bighorn Sheep

| Species | Season/Harvest Method | Unit or Area | Open Year-round? | Start Date | End Date | Season Date Status | Lottery App. Deadline | Deadline Status |
| --- | --- | --- | --- | --- | --- | --- | --- | --- |
| Bighorn Sheep | Regular | B1, B3, B4, B5 | No | | | Finalized | | Finalized |
Species Bobcat

| Species | Season/Harvest Method | Unit or Area | Open Year-round? | Start Date | End Date | Season Date Status | Lottery App. Deadline | Deadline Status |
| --- | --- | --- | --- | --- | --- | --- | --- | --- |
| Bobcat | Regular - Firearms, pre-charged pneumatic air guns, archery equipment (including crossbows), traps | Zone 1 | No | | | Finalized | | |
| Bobcat | Regular - Firearms, pre-charged pneumatic air guns, archery equipment (including crossbows), traps, cable devices (snares), pursuing with dogs | Zone 2 | No | | | Finalized | | |
Species Canada Geese

| Species | Season/Harvest Method | Unit or Area | Open Year-round? | Start Date | End Date | Season Date Status | Lottery App. Deadline | Deadline Status |
| --- | --- | --- | --- | --- | --- | --- | --- | --- |
| Canada Geese | Regular - Resident | Eastern Zone | No | | | Finalized | | |
| Canada Geese | Regular - Resident | Western Zone | No | | | Finalized | | |
| Canada Geese | Regular - Resident | Missouri River Zone | No | | | Finalized | | |
| Canada Geese | Regular - Nonresident | Missouri River Zone | No | | | Finalized | | |
| Canada Geese | Regular - Nonresident | Eastern Zone | No | | | Finalized | | |
| Canada Geese | Regular - Nonresident | Western Zone | No | | | Finalized | | |
Species Coyote

| Species | Season/Harvest Method | Unit or Area | Open Year-round? | Start Date | End Date | Season Date Status | Lottery App. Deadline | Deadline Status |
| --- | --- | --- | --- | --- | --- | --- | --- | --- |
| Coyote | Regular - Day hunting, traps | Statewide | Yes | | | Finalized | | |
| Coyote | Regular - Night hunting | Statewide | No | | | Finalized | | |
| Coyote | Regular - Cable devices | Statewide | No | | | Finalized | | |
Species Crow

| Species | Season/Harvest Method | Unit or Area | Open Year-round? | Start Date | End Date | Season Date Status | Lottery App. Deadline | Deadline Status |
| --- | --- | --- | --- | --- | --- | --- | --- | --- |
| Crow | Spring - Regular | Statewide | No | | | Finalized | | |
| Crow | Fall - Regular | Statewide | No | | | Finalized | | |
Species Doves

| Species | Season/Harvest Method | Unit or Area | Open Year-round? | Start Date | End Date | Season Date Status | Lottery App. Deadline | Deadline Status |
| --- | --- | --- | --- | --- | --- | --- | --- | --- |
| Doves | Regular | Statewide | No | | | Finalized | | |
Species Ducks and Coots

| Species | Season/Harvest Method | Unit or Area | Open Year-round? | Start Date | End Date | Season Date Status | Lottery App. Deadline | Deadline Status |
| --- | --- | --- | --- | --- | --- | --- | --- | --- |
| Ducks and Coots | Veteran/Active Military Personnel Waterfowl Season | Statewide | No | | | Finalized | | |
| Ducks and Coots | Regular - Resident | High Plains Unit | No | | | Finalized | | |
| Ducks and Coots | Bonus Blue-winged Teal | All Units | No | | | Finalized | | |
| Ducks and Coots | Regular - Resident | Low Plains Unit | No | | | Finalized | | |
| Ducks and Coots | Regular - Nonresident | Low Plains Unit | No | | | Finalized | | |
| Ducks and Coots | Regular - Nonresident | High Plains Unit | No | | | Finalized | | |
| Ducks and Coots | Regular - Resident/Nonresident | High Plains Unit | No | | | Finalized | | |
Species Elk

| Species | Season/Harvest Method | Unit or Area | Open Year-round? | Start Date | End Date | Season Date Status | Lottery App. Deadline | Deadline Status |
| --- | --- | --- | --- | --- | --- | --- | --- | --- |
| Elk | Bow | E1E, E1W, E2, E6 | No | | | Finalized | | Finalized |
| Elk | Regular | E3, E4 | No | | | Finalized | | Finalized |
| Elk | Regular | E5 | No | | | Finalized | | Finalized |
| Elk | Regular | E1W | No | | | Finalized | | Finalized |
| Elk | Regular | E1E, E2 | No | | | Finalized | | Finalized |
| Elk | Regular | E6 | No | | | Finalized | | Finalized |
| Elk | Regular | E6 | No | | | Finalized | | Finalized |
Species Fisher

| Species | Season/Harvest Method | Unit or Area | Open Year-round? | Start Date | End Date | Season Date Status | Lottery App. Deadline | Deadline Status |
| --- | --- | --- | --- | --- | --- | --- | --- | --- |
| Fisher | Regular - Traps, cable devices | Open Area Only | No | | | Finalized | | |
Species Fox (Red and Gray)

| Species | Season/Harvest Method | Unit or Area | Open Year-round? | Start Date | End Date | Season Date Status | Lottery App. Deadline | Deadline Status |
| --- | --- | --- | --- | --- | --- | --- | --- | --- |
| Fox (Red and Gray) | Regular - Day hunting, traps | Statewide | Yes | | | Finalized | | |
| Fox (Red and Gray) | Regular - Night hunting | Statewide | No | | | Finalized | | |
| Fox (Red and Gray) | Regular - Cable devices | Statewide | No | | | Finalized | | |
Species Hungarian Partridge

| Species | Season/Harvest Method | Unit or Area | Open Year-round? | Start Date | End Date | Season Date Status | Lottery App. Deadline | Deadline Status |
| --- | --- | --- | --- | --- | --- | --- | --- | --- |
| Hungarian Partridge | Regular | Statewide | No | | | Finalized | | |
Species Light Geese

| Species | Season/Harvest Method | Unit or Area | Open Year-round? | Start Date | End Date | Season Date Status | Lottery App. Deadline | Deadline Status |
| --- | --- | --- | --- | --- | --- | --- | --- | --- |
| Light Geese | Regular - Resident | Statewide | No | | | Finalized | | |
| Light Geese | Regular - Nonresident | Statewide | No | | | Finalized | | |
Species Mergansers

| Species | Season/Harvest Method | Unit or Area | Open Year-round? | Start Date | End Date | Season Date Status | Lottery App. Deadline | Deadline Status |
| --- | --- | --- | --- | --- | --- | --- | --- | --- |
| Mergansers | Regular - Resident | High Plains Unit | No | | | Finalized | | |
| Mergansers | Regular - Resident | Low Plains Unit | No | | | Finalized | | |
| Mergansers | Regular - Nonresident | High Plains Unit | No | | | Finalized | | |
| Mergansers | Regular - Nonresident | Low Plains Unit | No | | | Finalized | | |
| Mergansers | Regular - Resident/Nonresident | High Plains Unit | No | | | Finalized | | |
Species Mink

| Species | Season/Harvest Method | Unit or Area | Open Year-round? | Start Date | End Date | Season Date Status | Lottery App. Deadline | Deadline Status |
| --- | --- | --- | --- | --- | --- | --- | --- | --- |
| Mink | Regular - Traps | Statewide | No | | | Finalized | | |
| Mink | Cable Devices, Firearms, Archery Equipment | Statewide | No | | | Finalized | | |
Species Moose

| Species | Season/Harvest Method | Unit or Area | Open Year-round? | Start Date | End Date | Season Date Status | Lottery App. Deadline | Deadline Status |
| --- | --- | --- | --- | --- | --- | --- | --- | --- |
| Moose | Bow | M5, M6, M8, M9, M10, M11 | No | | | Finalized | | Finalized |
| Moose | Regular | M5, M6, M8, M9, M10, M11 | No | | | Finalized | | Finalized |
Species Mountain Lion

| Species | Season/Harvest Method | Unit or Area | Open Year-round? | Start Date | End Date | Season Date Status | Lottery App. Deadline | Deadline Status |
| --- | --- | --- | --- | --- | --- | --- | --- | --- |
| Mountain Lion | Regular Season  | Zone 2 | No | | | Finalized | | |
| Mountain Lion | Early season | Zone 1 | No | | | Finalized | | |
| Mountain Lion | Late Season | Zone 1 | No | | | Finalized | | |
Species Deer, Mule and White-tailed

| Species | Season/Harvest Method | Unit or Area | Open Year-round? | Start Date | End Date | Season Date Status | Lottery App. Deadline | Deadline Status |
| --- | --- | --- | --- | --- | --- | --- | --- | --- |
| Deer, Mule and White-tailed | Bow | Statewide | No | | | Finalized | | Finalized |
| Deer, Mule and White-tailed | Regular | All Units | No | | | Finalized | | Finalized |
| Deer, Mule and White-tailed | Muzzleloader | Statewide | No | | | Finalized | | Finalized |
Species Muskrat

| Species | Season/Harvest Method | Unit or Area | Open Year-round? | Start Date | End Date | Season Date Status | Lottery App. Deadline | Deadline Status |
| --- | --- | --- | --- | --- | --- | --- | --- | --- |
| Muskrat | Regular - Traps | Statewide | No | | | Finalized | | |
| Muskrat | Regular - Cable Devices, Firearms, Archery Equipment | Statewide | No | | | Finalized | | |
Species Pronghorn

| Species | Season/Harvest Method | Unit or Area | Open Year-round? | Start Date | End Date | Season Date Status | Lottery App. Deadline | Deadline Status |
| --- | --- | --- | --- | --- | --- | --- | --- | --- |
| Pronghorn | Bow | Units 1-A, 1-D, 2-A, 2-B, 3-A, 3-B, 4-A, 4-C, 5-A, 6-A, 7-A, 8-A, 10-A, 9-A, 9-C, 11-A, 13-A | No | | | Finalized | | Finalized |
| Pronghorn | Gun or Bow | Units 1-A, 1-D, 2-A, 2-B, 3-A, 3-B, 4-A, 4-C, 5-A, 6-A, 7-A, 8-A, 9A, 9C, 10-A, 11-A, 13-A | No | | | Finalized | | Finalized |
Species Raccoon

| Species | Season/Harvest Method | Unit or Area | Open Year-round? | Start Date | End Date | Season Date Status | Lottery App. Deadline | Deadline Status |
| --- | --- | --- | --- | --- | --- | --- | --- | --- |
| Raccoon | Regular - Firearms, traps, underwater cable devices, archery equipment, pursue with dogs | Statewide | Yes | | | Finalized | | |
| Raccoon | Regular - Cable devices on land | Statewide | No | | | Finalized | | |
| Raccoon | Regular - Cable devices on land within 50 ft. of water | Statewide | No | | | Finalized | | |
Species Ring-necked Pheasants

| Species | Season/Harvest Method | Unit or Area | Open Year-round? | Start Date | End Date | Season Date Status | Lottery App. Deadline | Deadline Status |
| --- | --- | --- | --- | --- | --- | --- | --- | --- |
| Ring-necked Pheasants | Regular (Male Pheasants Only) | Statewide | No | | | Finalized | | |
Species Ruffed Grouse

| Species | Season/Harvest Method | Unit or Area | Open Year-round? | Start Date | End Date | Season Date Status | Lottery App. Deadline | Deadline Status |
| --- | --- | --- | --- | --- | --- | --- | --- | --- |
| Ruffed Grouse | Regular | Restricted | No | | | Finalized | | |
Species Sandhill Crane

| Species | Season/Harvest Method | Unit or Area | Open Year-round? | Start Date | End Date | Season Date Status | Lottery App. Deadline | Deadline Status |
| --- | --- | --- | --- | --- | --- | --- | --- | --- |
| Sandhill Crane | Regular | Unit 2 | No | | | Finalized | | |
| Sandhill Crane | Regular | Unit 1 | No | | | Finalized | | |
Species Sharp-tailed Grouse

| Species | Season/Harvest Method | Unit or Area | Open Year-round? | Start Date | End Date | Season Date Status | Lottery App. Deadline | Deadline Status |
| --- | --- | --- | --- | --- | --- | --- | --- | --- |
| Sharp-tailed Grouse | Regular | Statewide (see exceptions) | No | | | Finalized | | |
Species Tree Squirrel

| Species | Season/Harvest Method | Unit or Area | Open Year-round? | Start Date | End Date | Season Date Status | Lottery App. Deadline | Deadline Status |
| --- | --- | --- | --- | --- | --- | --- | --- | --- |
| Tree Squirrel | Regular | Statewide | No | | | Finalized | | |
Species Tundra Swan

| Species | Season/Harvest Method | Unit or Area | Open Year-round? | Start Date | End Date | Season Date Status | Lottery App. Deadline | Deadline Status |
| --- | --- | --- | --- | --- | --- | --- | --- | --- |
| Tundra Swan | Regular | Statewide | No | | | Finalized | | Finalized |
Species Turkey

| Species | Season/Harvest Method | Unit or Area | Open Year-round? | Start Date | End Date | Season Date Status | Lottery App. Deadline | Deadline Status |
| --- | --- | --- | --- | --- | --- | --- | --- | --- |
| Turkey | Fall - Regular | All open units | No | | | Finalized | | Tentative |
Species Weasel

| Species | Season/Harvest Method | Unit or Area | Open Year-round? | Start Date | End Date | Season Date Status | Lottery App. Deadline | Deadline Status |
| --- | --- | --- | --- | --- | --- | --- | --- | --- |
| Weasel | Regular - Traps | Statewide | No | | | Finalized | | |
| Weasel | Firearms, Cable Devices, Archery Equipment | Statewide | No | | | Finalized | | |
Species White-fronted Geese

| Species | Season/Harvest Method | Unit or Area | Open Year-round? | Start Date | End Date | Season Date Status | Lottery App. Deadline | Deadline Status |
| --- | --- | --- | --- | --- | --- | --- | --- | --- |
| White-fronted Geese | Regular - Resident | Statewide | No | | | Finalized | | |
| White-fronted Geese | Regular - Nonresident | Statewide | No | | | Finalized | | |
Species Wilson's Snipe

| Species | Season/Harvest Method | Unit or Area | Open Year-round? | Start Date | End Date | Season Date Status | Lottery App. Deadline | Deadline Status |
| --- | --- | --- | --- | --- | --- | --- | --- | --- |
| Wilson's Snipe | Regular | Statewide | No | | | Finalized | | |
Species Woodcock

| Species | Season/Harvest Method | Unit or Area | Open Year-round? | Start Date | End Date | Season Date Status | Lottery App. Deadline | Deadline Status |
| --- | --- | --- | --- | --- | --- | --- | --- | --- |
| Woodcock | Regular | Statewide | No | | | Finalized | | |
Species Ring-necked Pheasants (Youth Season)

| Species | Season/Harvest Method | Unit or Area | Open Year-round? | Start Date | End Date | Season Date Status | Lottery App. Deadline | Deadline Status |
| --- | --- | --- | --- | --- | --- | --- | --- | --- |
| Ring-necked Pheasants (Youth Season) | Youth | Statewide | No | | | Finalized | | |
Species Deer, Mule and White-tailed (Youth Season)

| Species | Season/Harvest Method | Unit or Area | Open Year-round? | Start Date | End Date | Season Date Status | Lottery App. Deadline | Deadline Status |
| --- | --- | --- | --- | --- | --- | --- | --- | --- |
| Deer, Mule and White-tailed (Youth Season) | Youth Season | Statewide | No | | | Finalized | | Finalized |
Species Turkey (Youth Spring Season)

| Species | Season/Harvest Method | Unit or Area | Open Year-round? | Start Date | End Date | Season Date Status | Lottery App. Deadline | Deadline Status |
| --- | --- | --- | --- | --- | --- | --- | --- | --- |
| Turkey (Youth Spring Season) | Spring - Youth | All open units | No | | | Finalized | | |
Species Ducks (Youth Waterfowl Season)

| Species | Season/Harvest Method | Unit or Area | Open Year-round? | Start Date | End Date | Season Date Status | Lottery App. Deadline | Deadline Status |
| --- | --- | --- | --- | --- | --- | --- | --- | --- |
| Ducks (Youth Waterfowl Season) | Youth Waterfowl | Statewide | No | | | Finalized | | |
Species Light Geese (Spring Conservation Order)

| Species | Season/Harvest Method | Unit or Area | Open Year-round? | Start Date | End Date | Season Date Status | Lottery App. Deadline | Deadline Status |
| --- | --- | --- | --- | --- | --- | --- | --- | --- |
| Light Geese (Spring Conservation Order) | Spring Conservation Order | Statewide | No | | | Finalized | | |
Species Turkey (Spring Season)

| Species | Season/Harvest Method | Unit or Area | Open Year-round? | Start Date | End Date | Season Date Status | Lottery App. Deadline | Deadline Status |
| --- | --- | --- | --- | --- | --- | --- | --- | --- |
| Turkey (Spring Season) | Spring Regular | All open units | No | | | Finalized | | Finalized |
Species Canada Geese (Early Season)

| Species | Season/Harvest Method | Unit or Area | Open Year-round? | Start Date | End Date | Season Date Status | Lottery App. Deadline | Deadline Status |
| --- | --- | --- | --- | --- | --- | --- | --- | --- |
| Canada Geese (Early Season) | August Management Take/Early September Season | Missouri River Zone | No | | | Finalized | | |
| Canada Geese (Early Season) | August Management Take/Early September Season | Eastern Zone | No | | | Finalized | | |
| Canada Geese (Early Season) | August Management Take/Early September Season | Western Zone | No | | | Finalized | | |
Species River Otter

| Species | Season/Harvest Method | Unit or Area | Open Year-round? | Start Date | End Date | Season Date Status | Lottery App. Deadline | Deadline Status |
| --- | --- | --- | --- | --- | --- | --- | --- | --- |
| River Otter | Regular - Traps, cable devices | Statewide | No | | | Finalized | | |
Species Fishing

| Species | Season/Harvest Method | Unit or Area | Open Year-round? | Start Date | End Date | Season Date Status | Lottery App. Deadline | Deadline Status |
| --- | --- | --- | --- | --- | --- | --- | --- | --- |
| Fishing | All | Statewide | No | | | Finalized | | |
| Fishing | All | Statewide | No | | | Finalized | | |