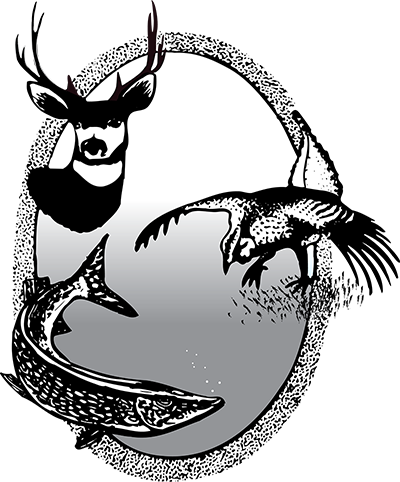 What is the Meadowlark Initiative
A strategy initiated by the North Dakota Game and Fish Department, tapping into the collective insights, resources and efforts of conservation, agriculture and industry partners to enhance, restore and sustain native grasslands in North Dakota.
A vision to promote and create healthy, thriving grasslands that provide biodiversity and prosperity for wildlife, pollinators, ranching operations and communities by supporting ranching, establishing grasslands, offsetting developmental impacts, promoting societal benefits, and advancing science and education.

Healthy, diverse native grasslands make up vital habitat for North Dakota's state bird, the Western meadowlark, the ambassador for this proactive, comprehensive effort to conserve grasslands in the state.
---
Why was the Initiative Created
The decline of North Dakota's prairies impacts not only grassland dependent species, but also people, communities, lifestyles, future generations, heritage and quality of life. Water, soil, energy and food are all intertwined in the fate of the prairies. And long-standing trends are raising the alarm about the fate of all those components.
The Western meadowlark is declining 1.3% per year in North Dakota
53% population loss in grassland birds since 1970 (about 720 million birds)
72% of the native prairie has been converted to other uses
The number of U.S. cattle ranches is declining 1% per year
1 out of 4 bumble bees are at risk of extinction within 50 years
60% of the nearly 5 million wetland acres in North Dakota have been converted or lost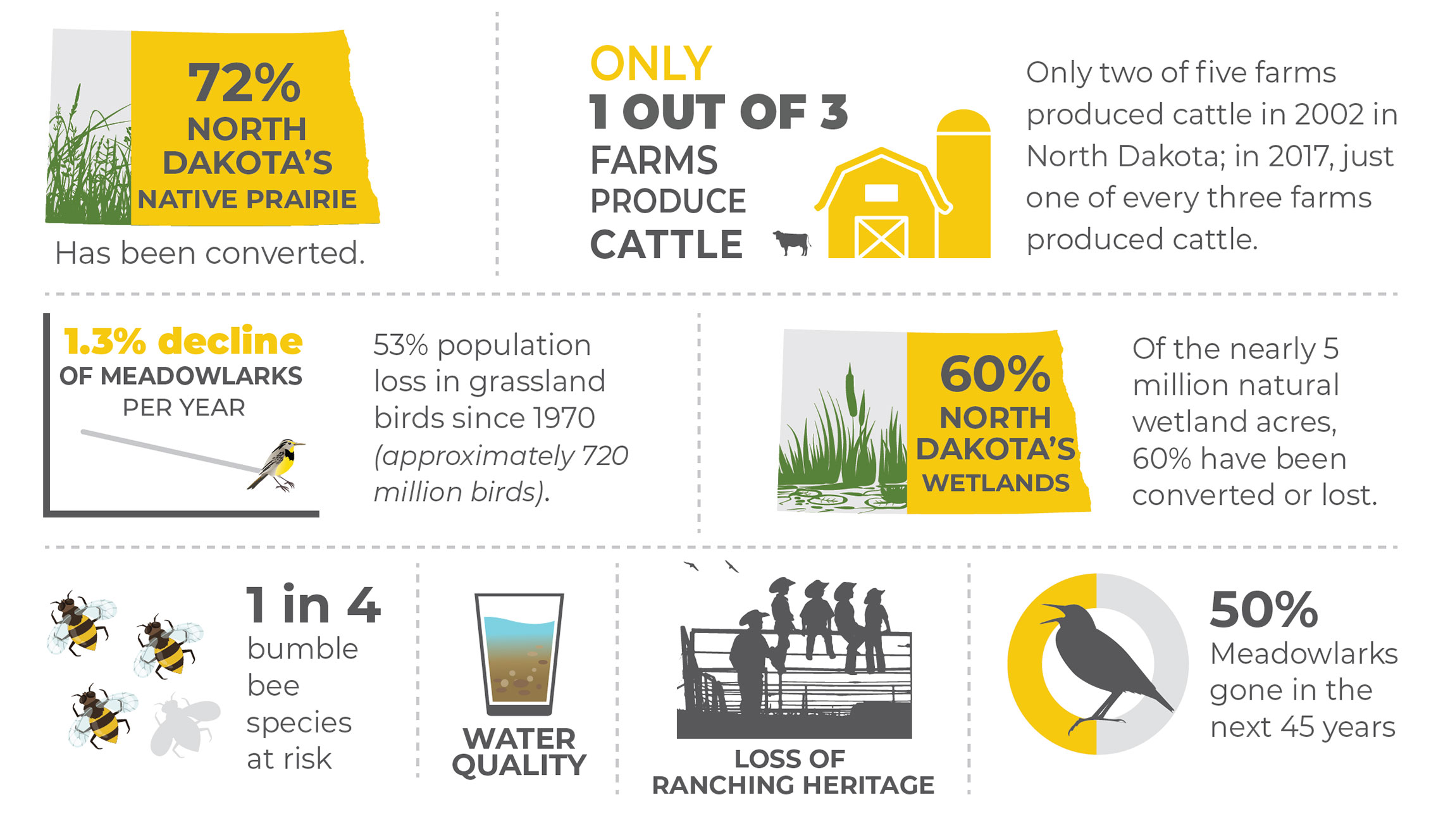 ---
Meadowlark Initiative Elements
Support Ranching
Revitalize, reconnect and sustain existing working grasslands and ranches
---
Ranching and grass-based operations are vital to keeping the remaining native prairie grasslands on the landscape.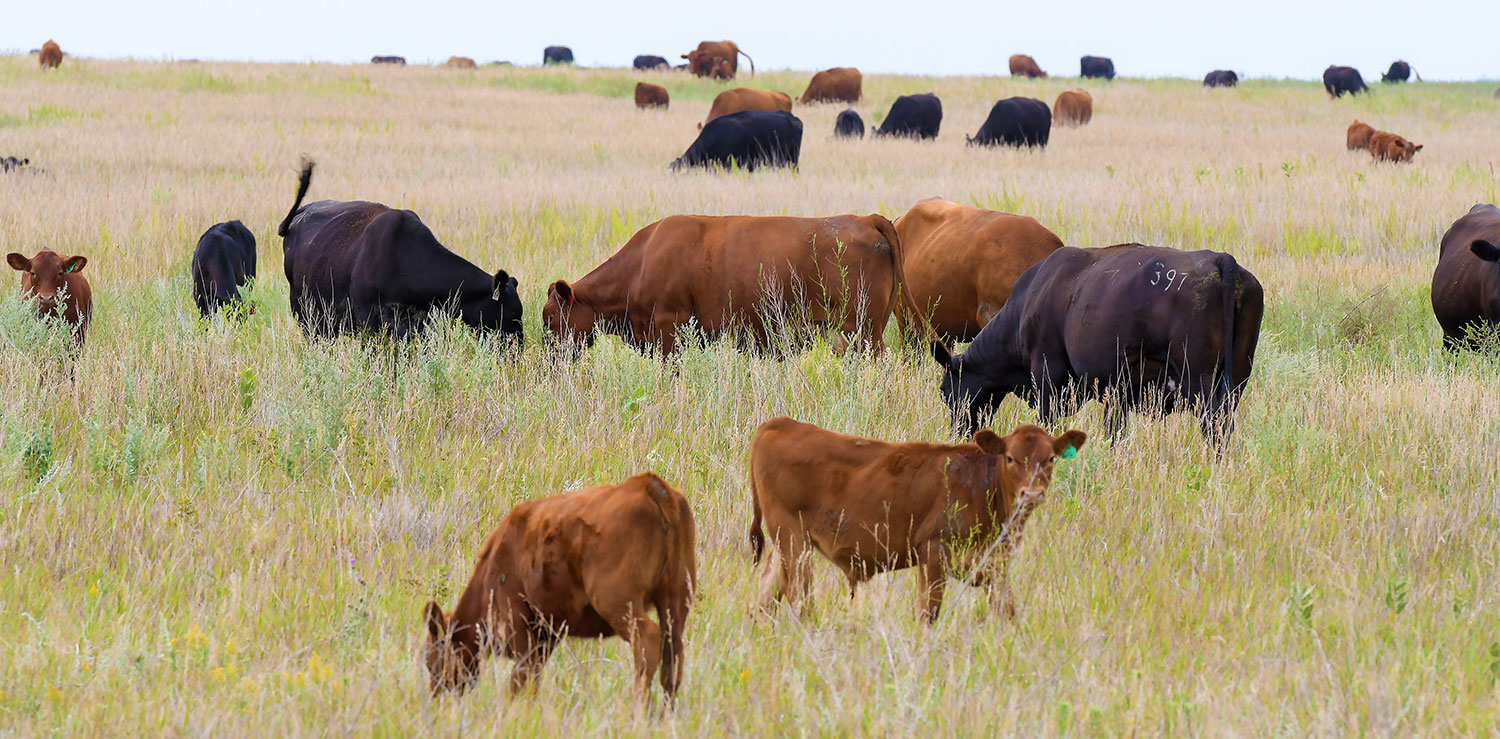 Establish Grasslands
Reinvent and implement a statewide grassland reconstruction program
---
A smart investment in our natural resource future includes reinventing a statewide working grasslands program for livestock producers and other private landowners who want to rebuild native grasslands on their land.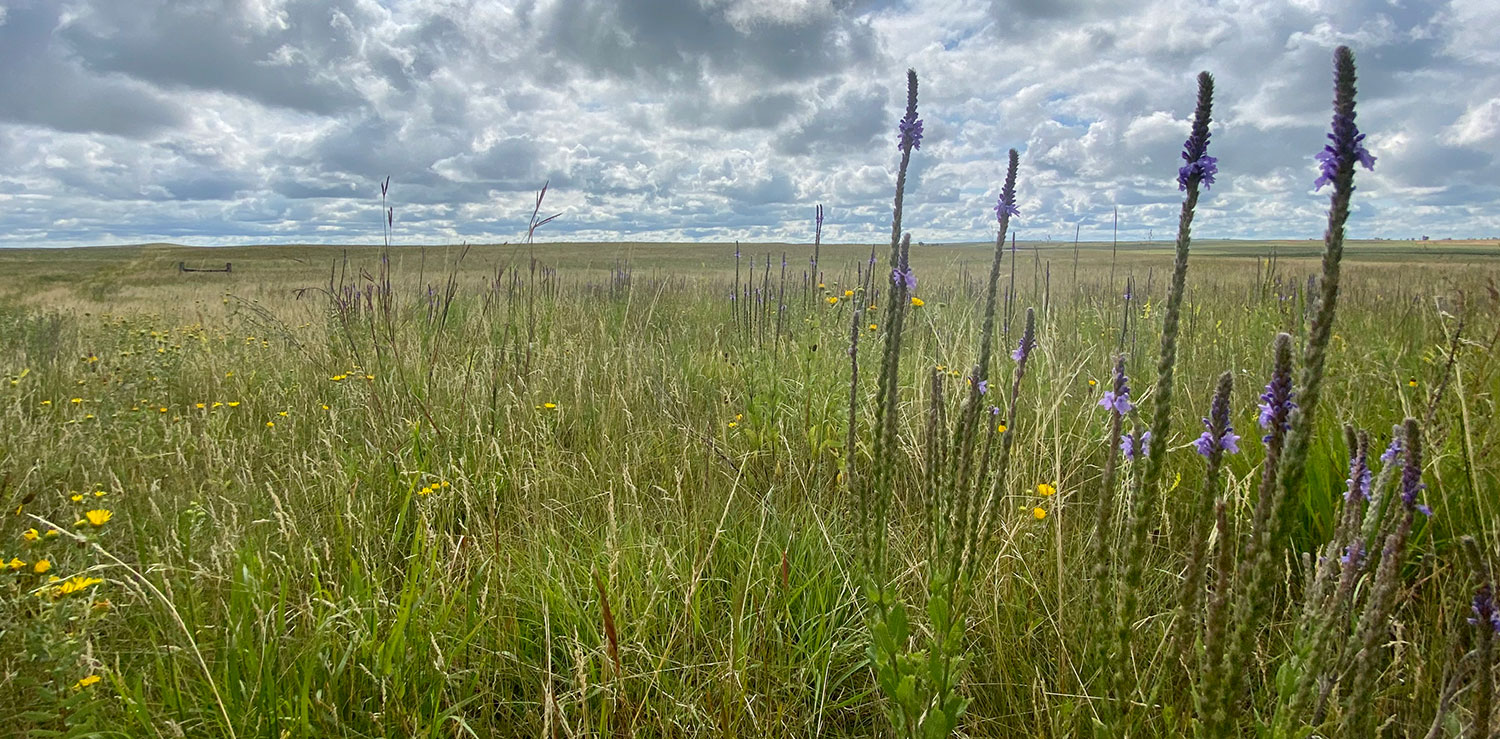 Offset Development Impacts
Offset impacts to grassland habitat function and value as development advances
---
Our state can develop its vast resources with minimal impact to grasslands, and by offsetting residual impacts of the development, whether it is rural or urban environments.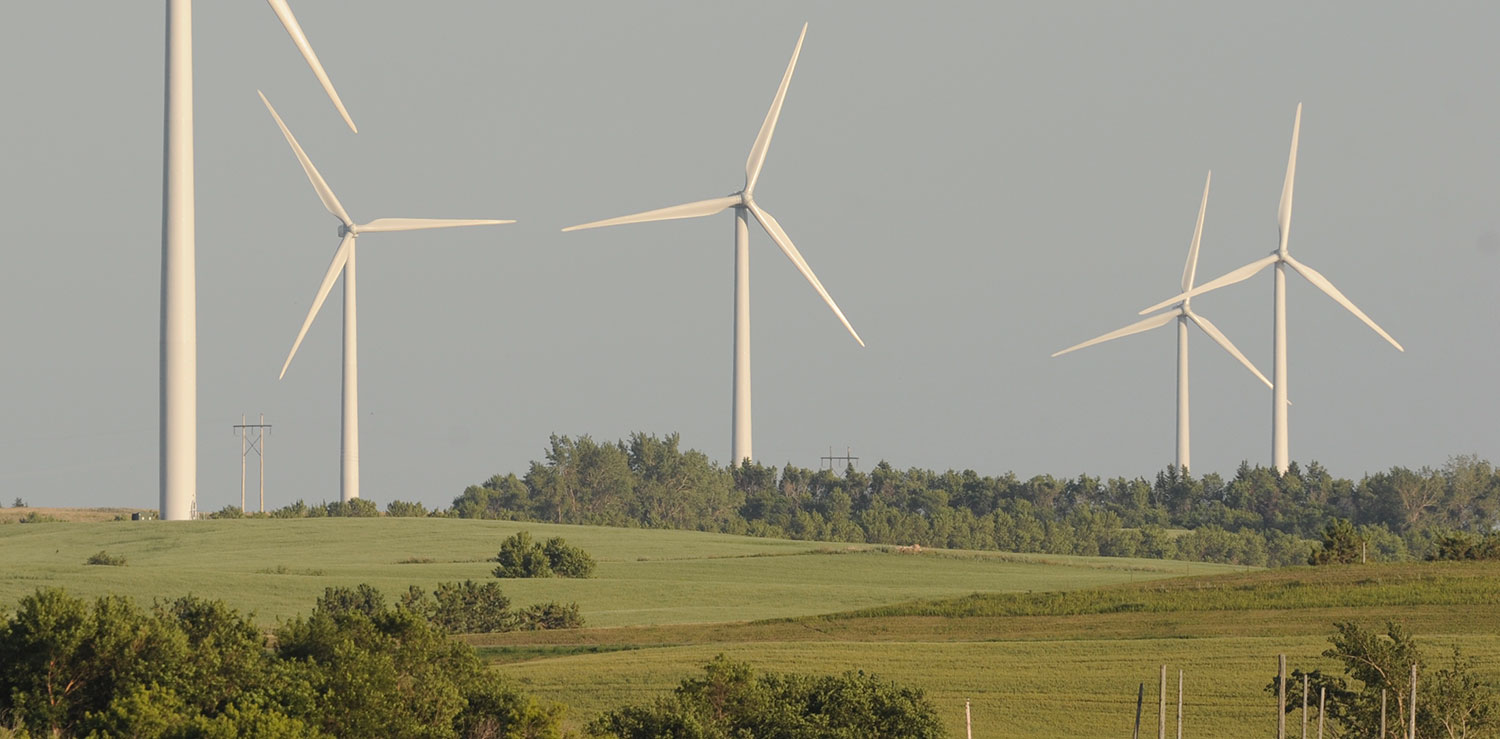 Promote Societal Benefits
Promote sustainable and resilient grasslands for vibrant communities and human well-being
---
Resilient grasslands start with healthy soil. Healthy soils support a healthy life for humans and animals by sequestering carbon, storing and filtering water, reducing erosion and improving wildlife habitat and biodiversity.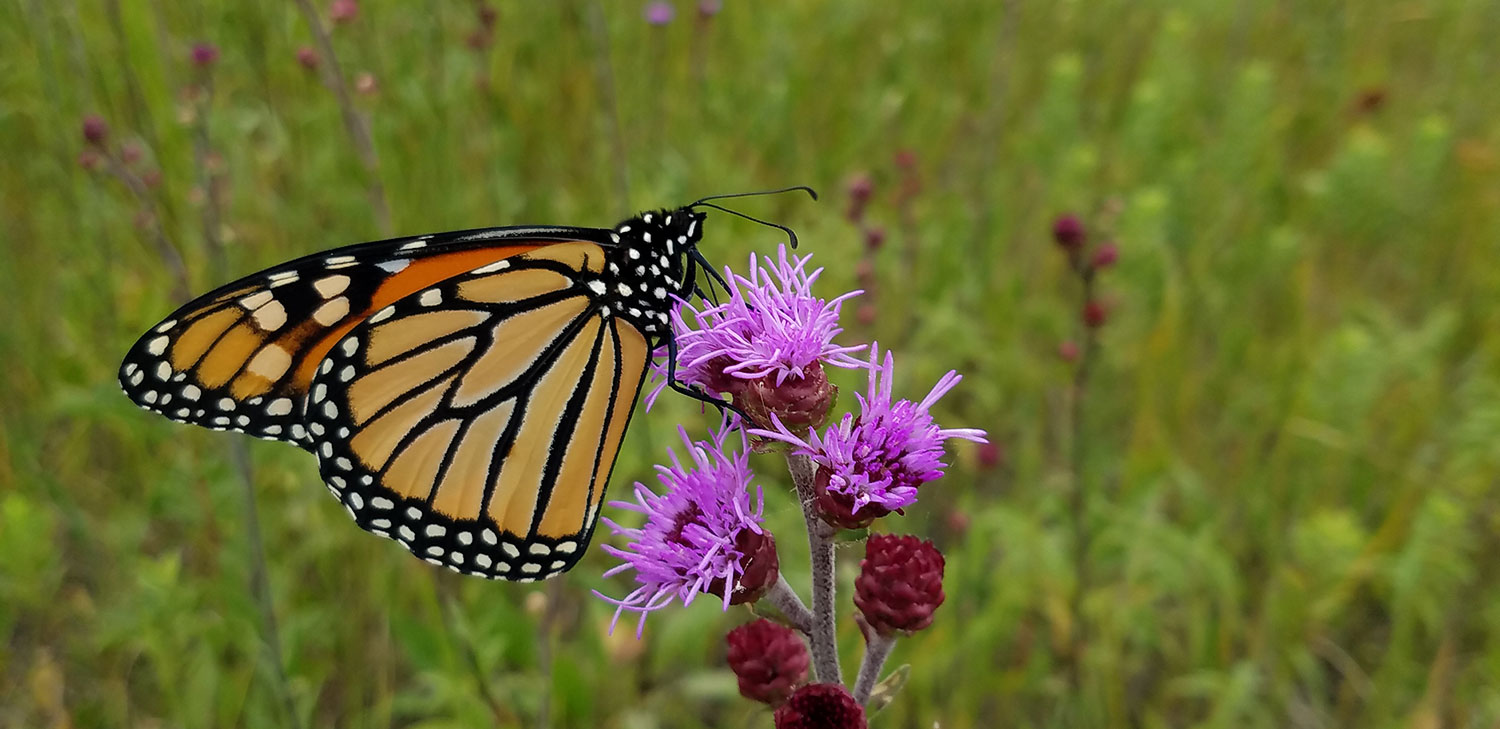 Advance Science and Education
Advance grassland ecosystem recovery through science and education
---
With the cooperation of landowners, monitoring the response of grassland birds, pollinators and soil health will foster healthy, profitable working grasslands.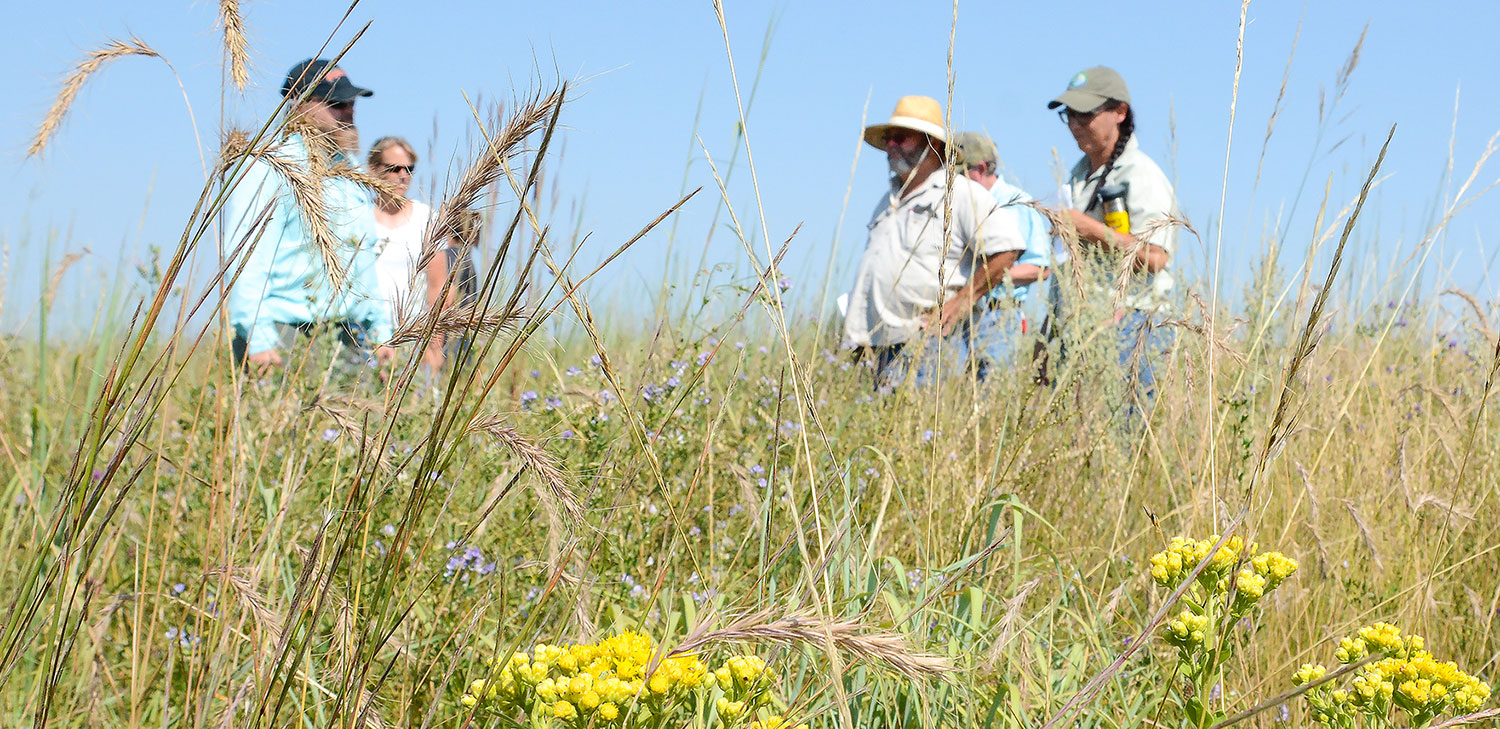 Support Pollinators
Establish habitat for pollinators
---
You don't have to own a farm or ranch or even a large plot of land to help grassland species. If your outdoor space is limited to a yard or perhaps just a deck or patio, you can still help support our grassland species by planting a pollinator garden or even just putting potted flowers on your deck.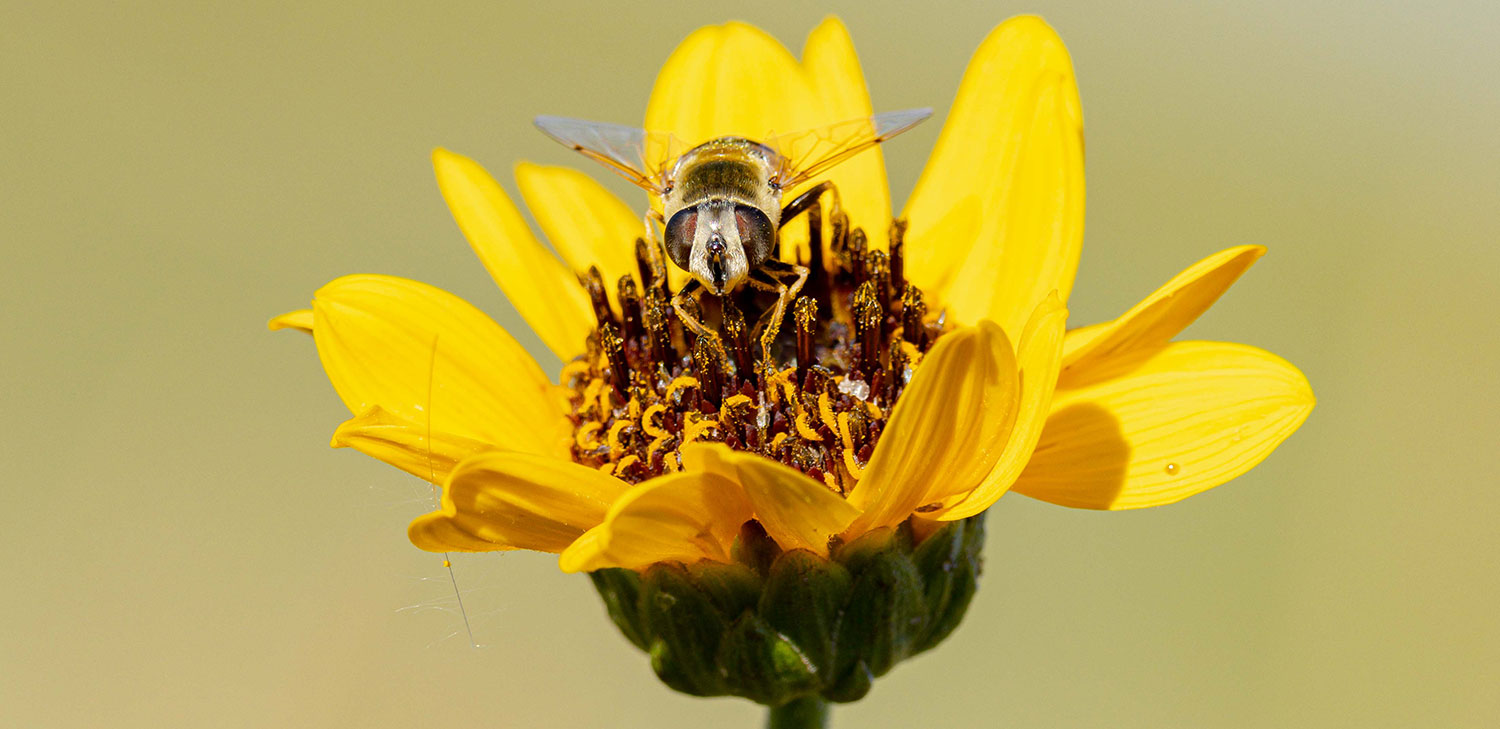 ---
---