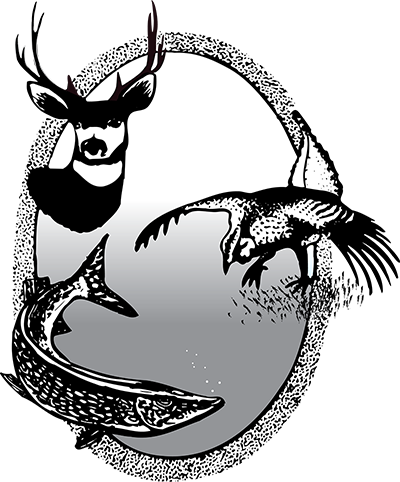 Resident License Eligibility
Resident Licenses | Nonresident Licenses
Who is eligible for a North Dakota resident license?
A person who has actually lived in, or maintained his or her legal residence, in North Dakota for the past six months, may qualify for resident licenses, providing he or she does not continue to claim residency in another state.
Note: When applying for a resident license applicants 18 years or older must submit a valid North Dakota driver's license number or valid North Dakota nondriver photo identification number.
Exceptions:
A Waiver of Residency allows an individual with a bona fide intention of becoming a resident, even though they have not resided in North Dakota for the required 6 months to purchase nonlottery licenses such as fishing, small game, and furbearer at resident prices.
Military Exception. Military personnel in the state on duty or leave are eligible for a similar waiver to the one listed above. Also, a North Dakota resident, in the armed forces stationed outside the state, upon showing proof of residency, may receive a deer gun license without being subject to the license lottery. To apply you must meet these requirements:

Maintain North Dakota as your state of residence.
You must be stationed outside of North Dakota.
Fill out and send in a deer application with the following items: A check or money order for $30, a copy of your orders showing where you are stationed, and a copy of a valid North Dakota driver's license or North Dakota nondriver photo ID. Contact our licensing section at (701) 328-6335 for more information.

Nonresident youth hunting licenses. A nonresident under age 16 need only purchase a North Dakota resident fishing, hunting and furbearer certificate and a North Dakota resident general game and habitat license to hunt small game and waterfowl except swans and wild turkeys; provided, that the nonresident's state, or province or territory of Canada, of residence provides a reciprocal licensing agreement for North Dakota residents who are also under age 16. (Currently states of Alabama, Arkansas, Colorado, Connecticut, Idaho, Kentucky, Louisiana, Michigan, Minnesota, Missouri, Mississippi, Nebraska, New Jersey, New York, Ohio, South Carolina, Tennessee, Texas, Washington and Wisconsin qualify.) To be eligible, a nonresident youth may not have turned sixteen before September 1 of the year for which the license is issued and must possess a certificate of completion for a certified hunter education course. The nonresident youth may only hunt under the supervision of an adult family member or legal guardian who is licensed to hunt small game or waterfowl in this state and is subject to the same regulations as the adult family member or legal guardian.
Nonresident full-time state or tribal college students living in North Dakota and attending a North Dakota institution of higher learning under the jurisdiction of the Board of Higher Education, a private institution, or a tribal college may qualify to purchase nonlottery resident licenses. Contact the Department for details.