North Dakota Outdoors Podcast
North Dakota Outdoors Podcast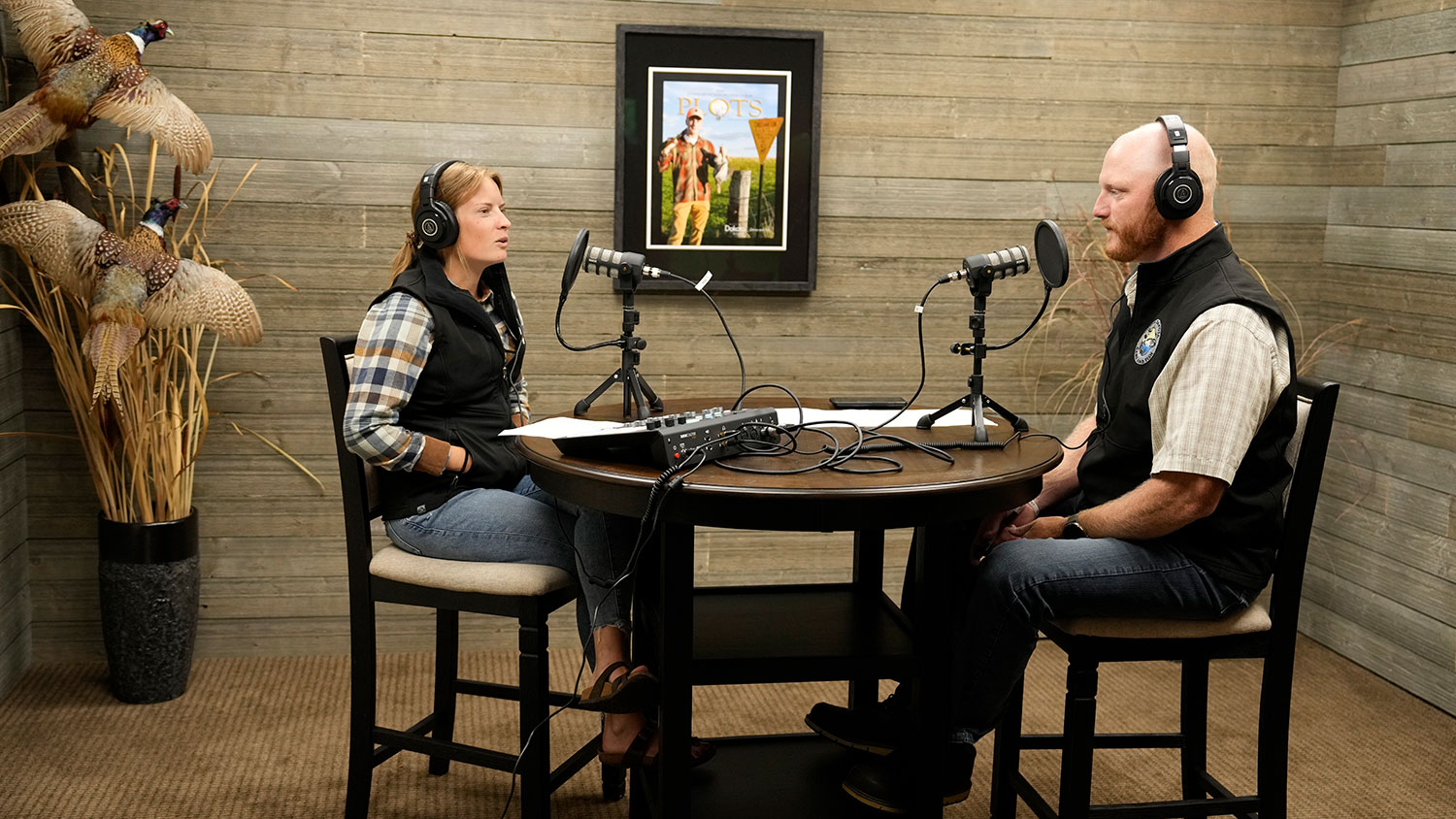 Join hosts R3 coordinator, Cayla Bendel and wildlife division chief, Casey Anderson twice monthly for the North Dakota Game and Fish Department NDO podcast. Hear from NDGF staff, partner staff and other experts on an array of outdoors topics from fish and wildlife surveys and research, habitat programs, conservation policy, stories from the field, and more.
---
Department Droppings
---
Meadowlark Initiative
Learn about the Meadowlark Initiative goals, programs and partners.
Outdoor Legislation
Follow outdoor related legislation during the 2023-24 legislative session.
Conservation Corner
Information on North Dakota's habitats, wildlife and more.
Ice Fishing Challenge
Take someone new ice fishing and share your story for your chance to win a fish house.