North Dakota Outdoors Podcast
North Dakota Outdoors Podcast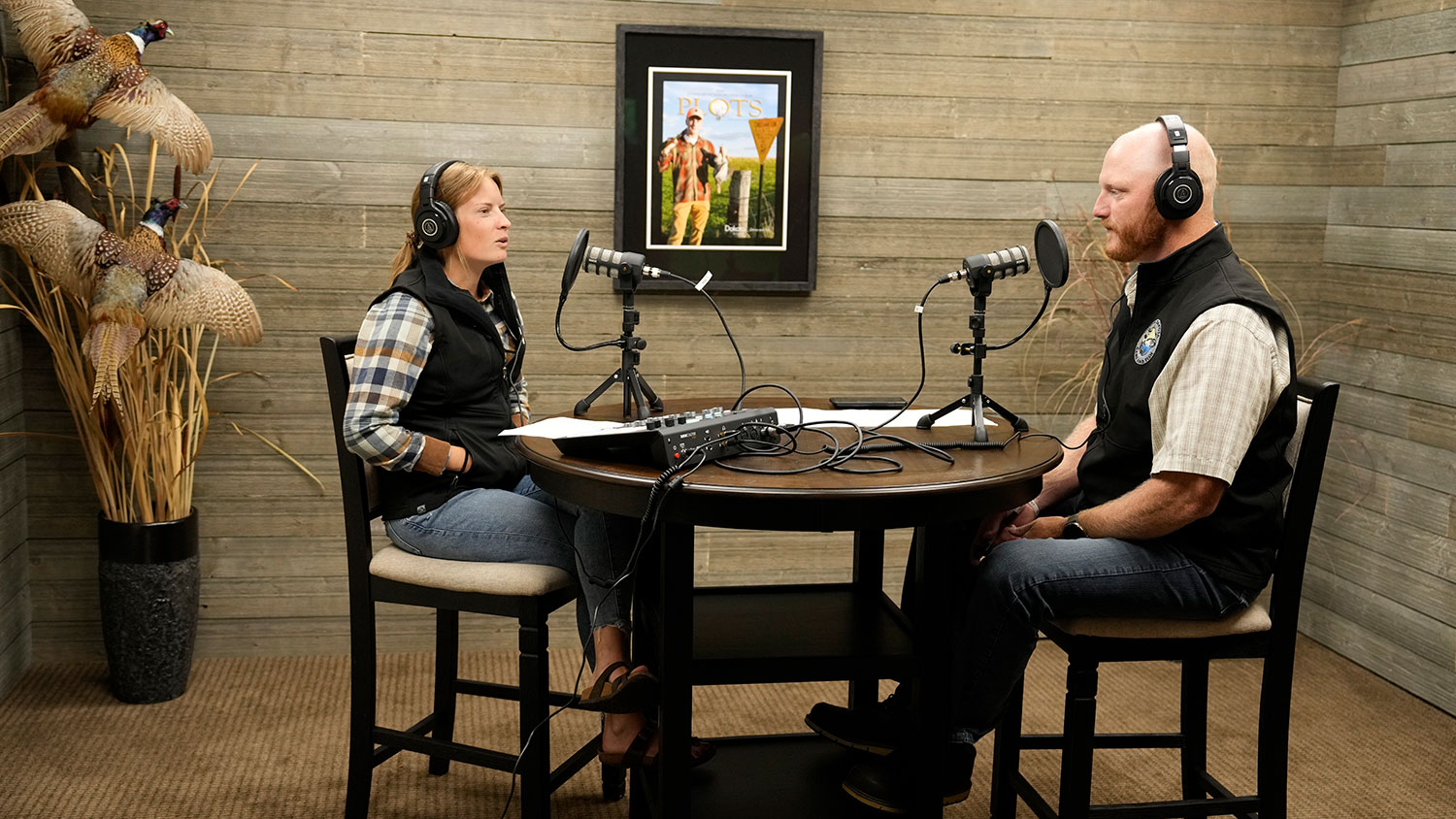 Join hosts R3 coordinator, Cayla Bendel and wildlife division chief, Casey Anderson twice monthly for the North Dakota Game and Fish Department NDO podcast. Hear from NDGF staff, partner staff and other experts on an array of outdoors topics from fish and wildlife surveys and research, habitat programs, conservation policy, stories from the field, and more.
---
Department Droppings
---
Virtual Hunting Mentor
New to hunting? Check out our Virtual Hunting Mentor for tips on hunting dove, ducks, turkey and more.
Where to Hunt
Find Information on both public and private lands including electronically posted lands, WMAs, PLOTS lands and more.
Conservation Corner
Learn about North Dakota's natural resources and what you can do to help protect the future.
Hunt for Tomorrow
There are some simple steps you can take today to help preserve hunting for tomorrow and future generations.