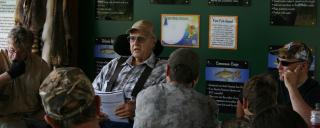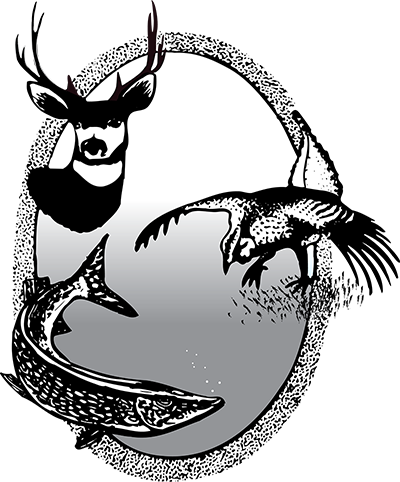 Program Purpose
To build a dedicated group of volunteer instructors for education projects who will help reach teachers, youth and adults of all ages with information about wildlife, habitat conservation and safety so that individuals are better able to enjoy the outdoors and make informed decisions about conservation issues.
Volunteer Requirements
Volunteers must have a personal interest in youth and adult outdoor education and a willingness to assist others in learning about hunting, fishing, boating and conservation. Game and Fish staff or other volunteers will provide instruction to those who require initial or additional training.
Volunteers represent the North Dakota Game and Fish Department when conducting projects and are required to adhere to the Department mission and philosophies and will not promote other agendas.
Other Requirements

Successfully pass a Game and Fish Department background check screening.
Complete instructor training.
Be willing to conduct activities and attend various in-service training as necessary.
Submit reports.
Represent the Game and Fish Department by wearing a Department volunteer shirt while teaching, and abiding by all philosophies and regulations set forth by the agency.
Volunteer Achievement Incentives
Though not paid, volunteers are provided with the following:
Volunteer uniforms.
Annual recognition banquet.
Annual subscription to North Dakota OUTDOORS magazine.
Annual in-service training.
Reimbursement for mileage, meals and lodging for some special events.
Recognition for hours of service.

2 years + 50 hours – Volunteer logo vest
5 years + 125 hours – Volunteer logo jacket
10 years + 250 hours – Department volunteer plaque (the Department plaque includes space for five commemorative coins for the service years 5, 10, 15, 20 and 25 years)
15 years + 375 hours – Volunteer logo knife and sheath
20 years + 500 hours – Binoculars
25 years + 625 hours – Gun with personalized engraved medallion
30 years + 750 hours – Lifetime hunting and fishing license
Volunteer Application Process
To learn more about one of the Department's volunteer opportunities, contact the Department's education section by phone 701-328-6615 or online.
To begin the process of becoming a volunteer, please print then fill out the Volunteer Instructor Agreement and mail it to the address provided in the agreement.
---
Miscellaneous
To report your activities download and print a volunteer report form.