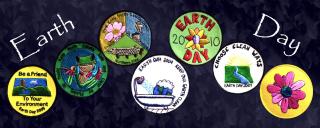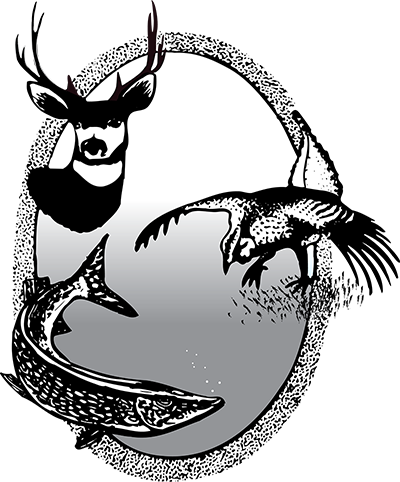 In an effort to foster a cleaner and healthier state, the North Dakota Game and Fish Department sponsors an annual contest to design a North Dakota Earth Day patch.
2021 Earth Day Patch Contest Winners
Overall Winner
MacKenzie Gaul
Winner - Ages 6 - 9
Avery Steiner
Winner - Ages 14 - 18
Emelia Thielman
---
Contest Rules
Winners - Three winners are chosen from the three age categories and a grand prize patch design is then chosen from those three winning designs.
Prizes - The winners of each category receive a pair of binoculars. The grand prize design is used on a patch given out to members of school groups, Girls Scouts, Boy Scouts and 4-H clubs that participate in Earth Day cleanup projects in North Dakota during the spring and summer, and is recognized in the North Dakota OUTDOORS magazine.
Contestants are urged to get their youth organizations involved in Earth Day cleanup projects on state-owned or managed lands, parks and other community outdoor facilities. Have fun and good luck!
Contest Rules
The patch is round and three inches in diameter. The entry design should reflect this size limitation.
There will be a limit of 5 colors on the patch.
The patch should incorporate some aspect of Earth Day such including environmental awareness, respecting the earth, or water quality in North Dakota.
The contestant must be a North Dakota resident between the ages of 6 and 18 years…age categories are 6-9, 10-13 and 14-18.
Lettering must be printed.
The name, address and phone number of the contestant must be clearly printed on the entry form.
Only one entry per person is allowed.
Only submit original entries (no copies or duplications) by March 15.
Contest deadline is March 15. Mail before March 15 so your entries are received by the deadline.
For questions about this contest please contact us online here or call 701-328-6615.
Entry Form
---
To order Earth Day patches for members of groups conducting Earth Day projects, please complete the Earth Day Report Form.