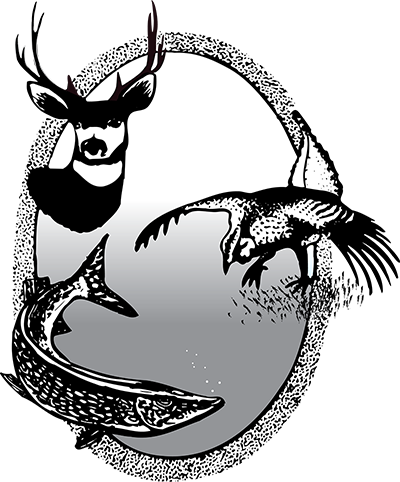 Conservation and Outdoor Skills Park
2021 State Fair: July 23-31
Conservation and Outdoor Skills Park: Open 1-7 p.m. daily
The Conservation and Outdoor Skills Park at the North Dakota State Fair is located near the north central edge of the fairgrounds. The area is surrounded by mature cottonwood and box elder trees, providing one of the best shaded areas/green spaces on the grounds. The most prominent feature is the fishing pond. Several rustic buildings house activities and exhibits.
Visitors stop by to fish or try their hand at the air rifle range, learn archery, explore the world of trapping and furtaking, visit with a Game and Fish staff members or just to simply enjoy the shade.
Yearly, during the nine-day state fair, more than 10,000 youngsters and adults participate in activities free of charge. An additional estimated 20,000 people also visit the park to see the exhibits or to find a cool spot out of the sun.
Most activities in the park are designed to give the visitor a hands-on experience aided by volunteer instructors. Local clubs and organizations use this area during the rest of the year for conservation and outdoor related activities.
Activities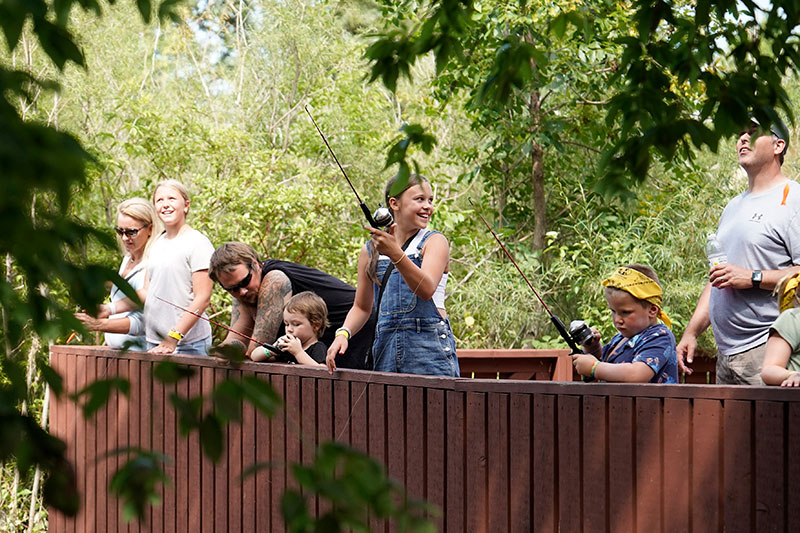 Fishing Pond - Visitors can learn about fish biology, test their casting skills, and then fish from a dock with cane poles. During the fair volunteers are available to help young and old alike to bait hooks and release fish.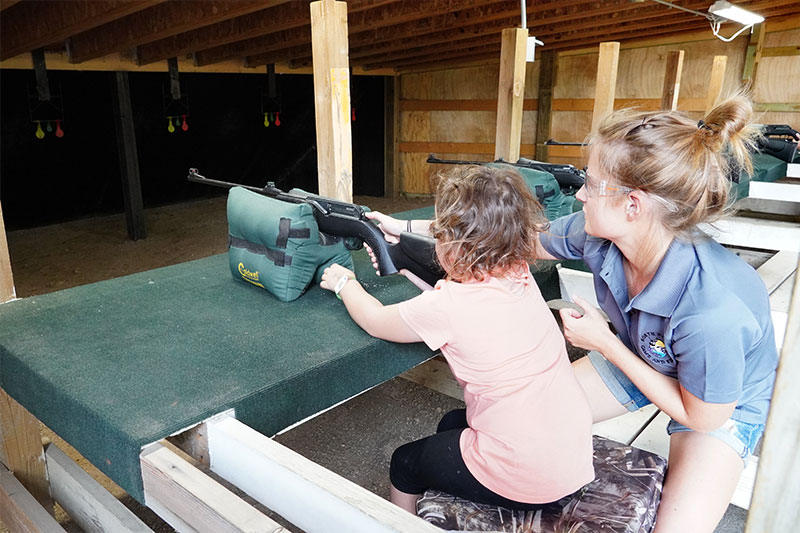 Air Rifle Gallery - After a basic lesson in safe firearms handling, visitors can shoot at the air rifle range. A coach/safety mentor is on hand to help beginners.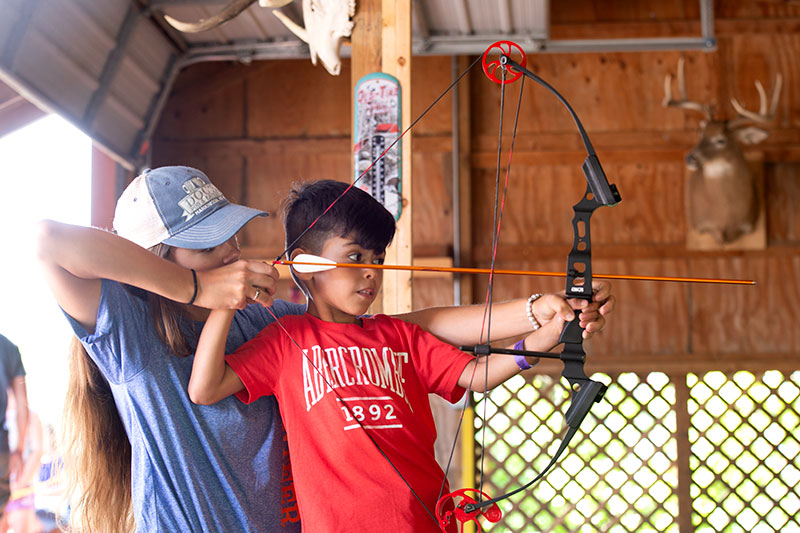 Archery Range - A short archery safety lesson is given to participants and bows are matched to the individual. The visitor is allowed to shoot, accompanied by a coach/safety instructor.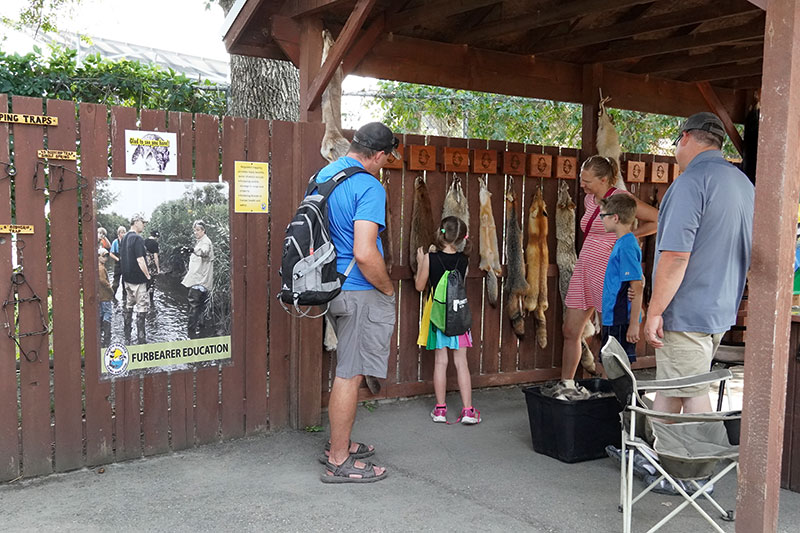 Furbearer Exhibit - Visitors learn about furbearers and how trapping works for managing them.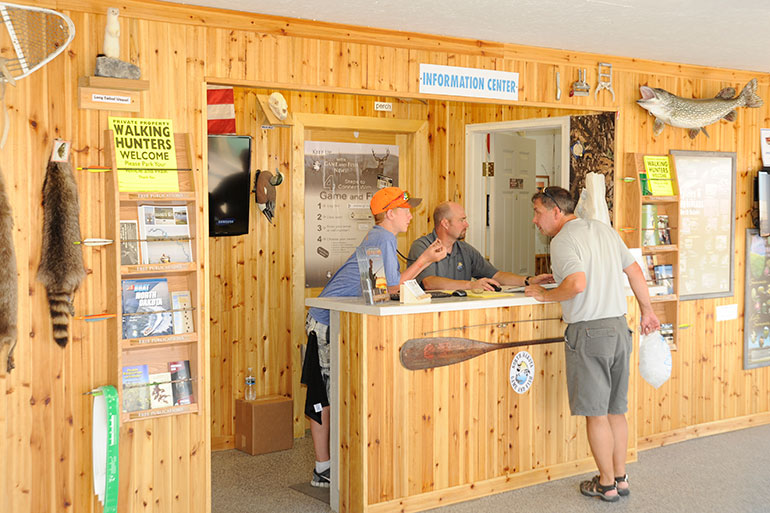 Information Cabin - Game and Fish staff are available to answer wildlife and conservation questions.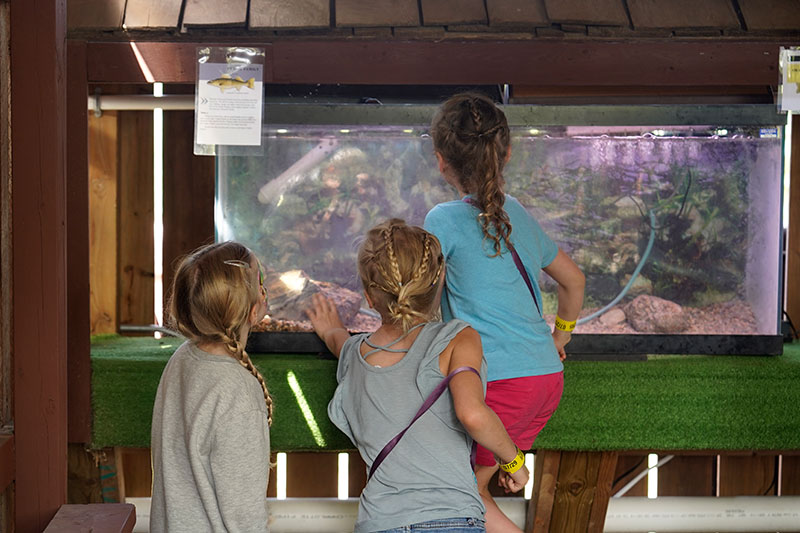 Fish Exhibit - Aquariums are stocked with live fish found in North Dakota waters.
The Conservation and Outdoor Skills Park at the North Dakota State Fair is a great place for people of all ages to visit with Game and Fish Department personnel or try their hand at many outdoor and conservation related activities.
For more information, contact Minot area outreach biologist Greg Gullickson at 701-720-1640, or email Greg Gullickson.