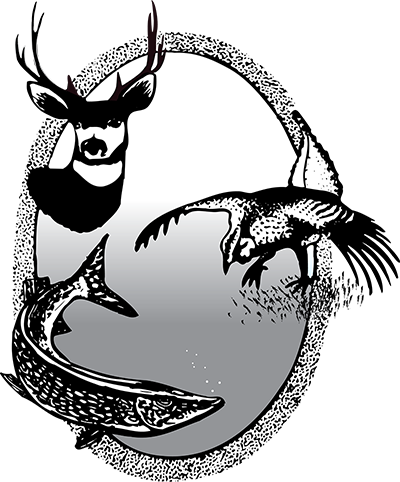 Pollinators play a vital role in biodiversity, providing services for over 80% of flowering plants. Additionally, 75% of the world's leading crops are dependent upon animal pollination.
Unfortunately, populations of pollinators and the plants upon which they depend are declining. Pollinator gardens can provide these mobile species with a patchwork of habitat in developed areas where habitat may be limited. They also provide students with hands-on educational opportunities and communities with places to gather and learn.
Sponsored by the North Dakota Game and Fish Department and the Natural Resources Conservation Service's Plant Materials Center, the Urban Pollinator Program was created to assist educational organizations in developing urban pollinator gardens.
Cost: Free.
Eligibility: Elementary, middle, and high schools, special education schools, colleges, and educational clubs are eligible to apply for a UPP grant. The purpose of UPP is to facilitate outdoor pollinator learning sites on as many school and community grounds as possible.
Requirements: Applicants are required to have a minimum of 100 square feet for the garden. Site preparation and garden maintenance through the life of the project are the responsibility of the applicant.
Kits: Each pollinator kit will be delivered in March and will include grade-appropriate lesson plans, a plant id book including plants that will be present in the garden, information on the pollinators that depend on them, and common weeds, as well as all the materials needed to grow two trays of flowers in the classroom (seed starting trays, flat trays, humidity domes, seeds, and soil). Following the kit, 100 plugs of wildflowers and grasses will be delivered, including a minimum of three grass species and six forb species.
Application Process:

An approval letter from the principal is required to receive a pollinator kit. Letters can be emailed to ndgf@nd.gov or mailed to the Bismarck office after an application has been submitted.
Facility grounds and/or maintenance staff should be included in the planning process and have approved the site location and maintenance plans prior to applying.
Find a local gardener to assist with garden implementation and upkeep or to act as a knowledgeable resource (this step is not required but is highly recommended).
Apply online between November 1 and January 10 (applications may close early if available slots are filled).

Timeline:

The application deadline is January 10.
Kits will be sent out in March and will include the lesson plans, information packets, an identification book, and all the materials needed to begin growing two trays of flowers in the classroom.
Plugs will be grown in the Plant Materials Center in Bismarck, ND during this time (field trips to this location are optional).
By May 15, 100 plugs of wildflowers and grasses will be delivered to the school so the garden can be planted prior to summer break. A sign proclaiming the garden as a certified North Dakota UPP Garden will also be delivered.
Urban Pollinator Guide (pdf)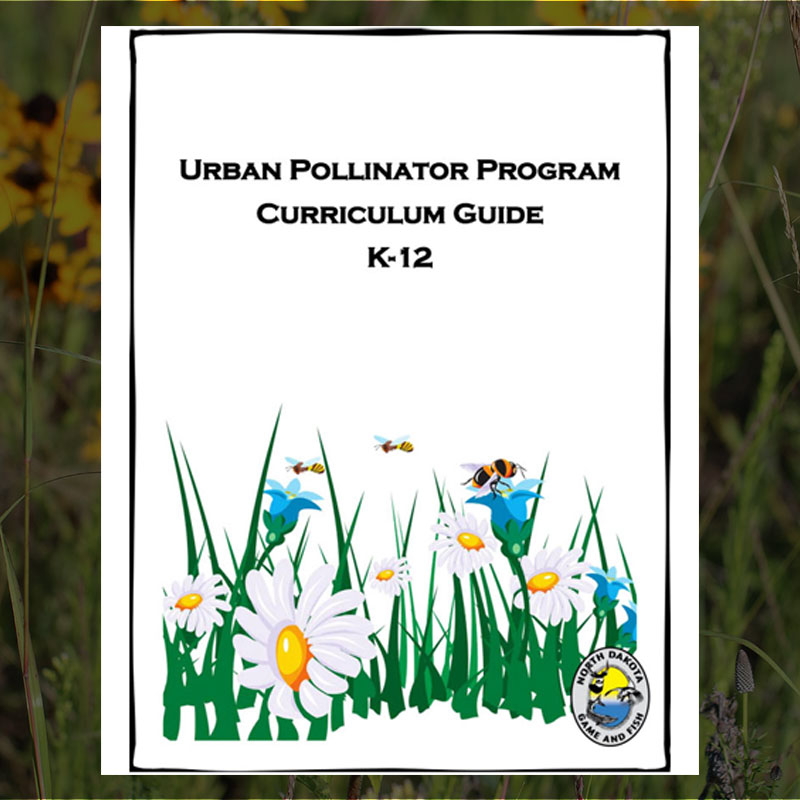 The Urban Pollinator Curriculum Guide is an instructional resource for educators who want to enrich their curriculum and learn about pollinators and their importance to the Earth.
The guide can be used by teachers who have planted a pollinator garden, have access to a pollinator garden or as a standalone resource.