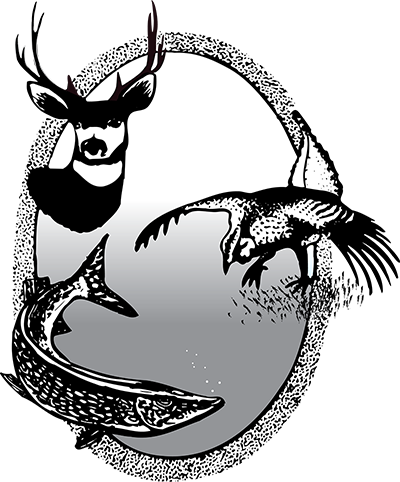 Game Warden Career Information
A career as a game warden can be both challenging and highly rewarding. This career is ideal for many self-motivated individuals who enjoy working with the public and have a knowledge of and appreciation for natural resources.
Basic information about becoming a game warden is listed below. If you have more questions about a career as a game warden, feel free to contact your local warden or call the main office for the enforcement division at 701-328-6604.
Game Warden Duties
Game wardens are responsible for enforcing game and fish laws and other related regulations in an assigned district and at other locations throughout the state as determined by the Department.
Wardens normally work alone under varied conditions, some may be adverse, at all hours of the day, night and weekends.
Wardens are also required to perform other duties as assigned to include, but not limited to the areas of public relations, education programs, hunter and boat safety, and assisting other divisions in the Department.
*Game Warden Job Qualifications
Game warden positions in North Dakota generally require
A bachelor's degree at the time of hire (no particular degree identified) or an associate's degree with either 2 years of law enforcement or wildlife experience.
Must be a licensed North Dakota Peace Officer or be eligible to be licensed.
Must possess a valid driver's license.
Must be 21 years of age or older.
Must not have a record of any felony convictions.
Must successfully complete a comprehensive background check.
Must be willing to take initial duty station anywhere in North Dakota.
Must have excellent interpersonal skills in communications and writing.
The work requires the ability to perform physically demanding tasks involving lifting and carrying large, heavy objects, walking and running over uneven terrain and tolerating adverse weather and other environmental conditions.
*Qualifications may change. Please review any job or testing announcement carefully for current qualifications.
Applying to Become a Game Warden
When openings for game warden positions are available, a testing announcement is made on the Department and state websites. Applicants must fill out an application then taking a written exam.
Applicants with the highest passing test scores will be given further examination.
Selection procedures used to evaluate an applicant's qualifications include:
an evaluation of the application and any required supplemental material,
a structured oral interview
reference and background checks
Selected applicants will receive psychological and medical examinations.