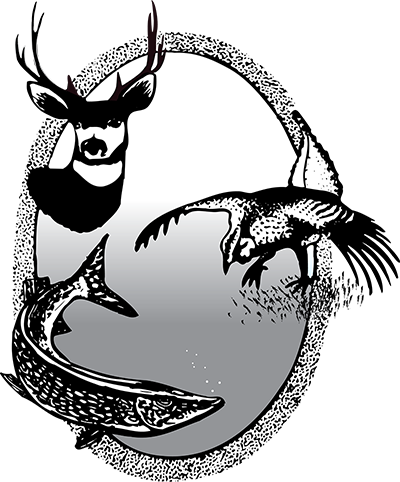 It was late winter of 2009. I was a 22-year-old recent graduate of the University of Wisconsin Stevens Point. I had the education, work experience and law enforcement training. I just needed to get the dream job. For me, that dream job was a game warden. At the time I had multiple applications at various locations and other states. One morning I received a call from a college friend wondering if I would like to carpool out to North Dakota to take part in their hiring process. I agreed and completed the requirements to be involved in the process.
We were on our way for the two-day initial process. I had no real expectation of how far I would really go. After all, I knew nothing at all about North Dakota other than a stop or two on a return trip from a family vacation when I was a kid. In preparation I did take the time to learn as much as I could online. We arrived and walked into a room full of other candidates. Our goal was all the same. We all wanted to be the next North Dakota Game Warden. The process was set up in a way that you had to pass each step to continue. At the end of day one, my number was on the board. I was invited to continue. I completed day two and made the long trip back to Wisconsin.
While at home one day, I received a call from a North Dakota number. It was a representative of the North Dakota Game and Fish Department's enforcement division inviting me back to North Dakota for an interview. I couldn't agree fast enough. What next? I didn't have a suit or anything. A suit was purchased and travel plans made. A random invite was shaping up to be a potential job.
With an interview scheduled the following day, it was once again time to travel to North Dakota. This time I traveled with my father, a lifelong supporter of any dream I proposed. The weather forecast was horrible with forecasted snow and ice. We drove through harsh conditions and ice-covered roads the last stretch. Slip-sliding into the first exit of Bismarck, something wasn't right. We got out in our hotel parking lot to find a low tire well on its way flat. Not a good omen for the interview the next day. We checked in and the tire was changed.
Up with the sun and ready to go the next day, it was all or nothing. There I stood in a new, but certainly not tailored suit. I arrived at the Game and Fish office and got checked in. Shortly thereafter I was escorted down the hall and into the interview room. HOLY MOLEY…seated before me were six uniformed game wardens! It was by far the most intimidating interview I had been a part of to date. I did my best to answer each question and explain why I thought I was the perfect candidate for the job. The final question came and I was asked "why did I want to move to North Dakota and how long would I stay?" It was a question I didn't have a solid answer for, but I was honest. I explained why I wanted to be a game warden but said I wasn't sure how long I would stay. That was it. In my mind I blew it.
Long story short the Department took a chance and hired a kid from Wisconsin. Within the division, I have been afforded just about every opportunity I've asked for. I have my dream job. I have a job that has never had the exact same day twice. Through highs, lows, awards and failures, each day is a learning experience and an opportunity to do better.
Fast forward to 2021. I'm still here, still working as a district game warden and currently serving as the president of the Wardens Association. One of the duties of the position is a spot on the interview board. I have come full circle. I got my chance to be one of the individuals responsible for selecting the next group of North Dakota game wardens. As candidates came and went, I couldn't help but remember the path that started with a phone call that led to that very moment. Ultimately scores were tallied and candidates selected. A full circle complete. Please help me welcome the warden class of 2021. May you have a safe and successful career amongst our ranks.
- District Game Warden Jerad Bluem
---
Note: The Department is welcoming 4 new game wardens this month, Clayton Edstrom, Paige Swanson, Joseph Clower and Riley Gerding. The new wardens will spend their first 16 weeks working with experienced officers in our field training program. After which they will attend the North Dakota basic law enforcement academy.