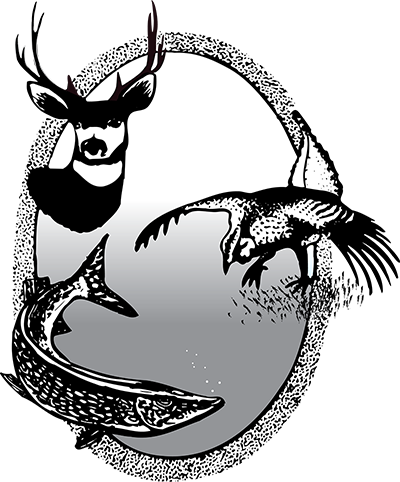 Stories from the Old-Timer (Chapter 2)
On September 18, 2021, we completed another youth duck hunting season in North Dakota, and as a game warden contemplating retirement it brought back many memories.
As I drove in the dark toward Tewaukon National Wildlife Refuge I recalled my youth when I purchased a single shot shotgun, and the store threw in a box of shells. A friend and his father let me tag along on my first waterfowl hunt. I stood on the edge of a slough near Lakota and fired nearly every shell until I finally shot my first duck. I say duck, as I remember no one knowing for sure what species it was except that it was a diver. In time I learned that my first duck was a redhead.
A couple of years later I graduated to a Remington 870 Wingmaster (I wonder how many of those shotguns Remington sold in the 70s). It was an expensive firearm – I believe I paid $177 for mine and I sure didn't want to lose it to a game warden, which brings me to a memory from Black Swan Wildlife Management Area in Nelson County. It was a slow day of hunting, but I managed to pass shoot two geese. One goose was a banded adult blue goose and the other, well we were not sure. We asked another group of hunters and they thought it was a Canada goose, but there was no white cheek patch. We were sure it was a legal goose, but we had heard a lot of stories about the local game warden and most of the stories scared us. We hid that goose until we learned it was a white-front, the first and only one I have harvested in the state. I bring these stories up because at that time, we had no youth seasons. A lot of the youth had no mentors in the field.
In 1996, the North Dakota Game and Fish Department initiated a special youth waterfowl season. It provided a weekend for only young hunters to hunt waterfowl under the guidance of nonhunting adult. This was a positive move to educate and provide opportunity for our youth. As a game warden, I was disappointed in what I saw the first couple of years. Instead of quality hunts over decoys or pass shooting opportunities, youth were dropped off to hunt the ditches while adults drank coffee down the road. This was not my vision.
In an effort to improve on this opportunity, discussions were held with various groups and clubs on how we could make this hunt better for all involved. The Red River Area Sportsman's Club took an interest. In 2001, 15 youth participated in what has now become known as the "Marv Manock" youth waterfowl hunt. We have provided over 350 youth the opportunity to hunt waterfowl over decoys since that hunt. The hunt is followed up with a breakfast cooked at Tewaukon NWR. Hunts like these only happen because of the time dedicated by many volunteers and agencies. I would like to say thanks first to the youth, who rise and shine by 4 a.m. to participate. Second, to the many volunteers who make this possible: from mentors to cooking breakfast and to the staff at Tewaukon for their accommodations and hospitality.
These hunts have left me with many memories. That first hunt in 2001, the youth fired over 500 rounds of shotgun shells. I feared every duck in Sargent County was going to be shot. When the smoked cleared I recall about five blue winged teal were harvested. Some years we struggled with too much water or not enough. Blue wing teal are the bread-and-butter bird for the youth, but how a cold front can change things over night. I have seen youth who participated in the hunt now volunteering to help. Mentors who have helped all 21 years. I have listened to countless stories with excitement and seen the love given to willing dogs.
Thank you to all who have participated and made this hunt possible over the years.
- District Game Warden Tim Phalen