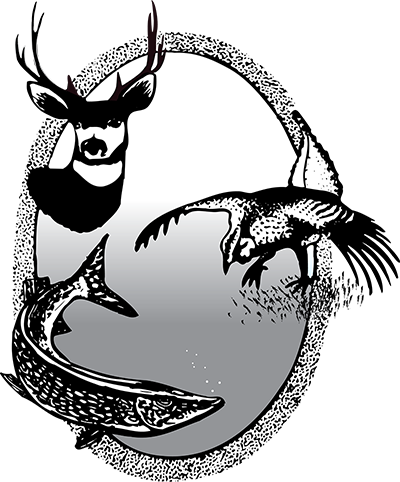 I was born and raised in central Minnesota, the land of 10,000 lakes. My parents owned a lake cabin on Crystal Lake near Pelican Rapids, so for as long as I can remember my family and I spend most our weekends at the cabin in the summer. I picked up the passion for fishing at a very young age, and with that came the love for boating.
At 10 years old, I got my first boat – a 14-foot Pipestone with a 3 hp Evinrude. I was taught safety first, so I always made sure I had an extra set of oars, had my life vest on tight and my pull cord attached.
I fished out of my Pipestone for a couple years and then my parents bought a new boat, a 16-foot Crestliner Angler with a 60 hp Yamaha. I was 12 at the time, passed boaters education, and felt like I ran a million practice attempts at docking, tying off and loading onto the boat lift. Finally with my parents blessing, I was able to take the boat alone. I felt confident in my abilities to operate a boat after all the years of practice, but then I realized that I was missing a major component of the boating process that I never had to do before, and that was backing up the boat trailer. Once I got my learner's permit, I was adamant on learning to back the boat trailer down the ramp. For anyone who's learned how to back a trailer, you know the frustration that comes with it. I don't remember the number of attempts that it took for me to successfully get the trailer down the ramp, but with a lot of practice and motivation, I started to perfect it.
As I got older, boating became more than just a passion, it became a lifestyle. The increased awareness of oncoming vessels while driving became more prominent, loading and unloading became second nature, docking became a breeze, and movements on the throttle became more refined.
With fishing, boating, and a generalized love of the outdoors, the only real job that I could see myself doing was becoming a game warden. I went to college to pursue a bachelor's degree in natural resources and law enforcement; the perfect combination that would help me land my dream job. During my summers off from college, I worked for the North Dakota State Park Service as a park ranger at Grahams Island State Park in Devils Lake. It was there that I first started to fall in love with North Dakota. I went back to school after that summer with a new outlook. I wanted to live in and become a game warden in North Dakota. I graduated from college in 2012 and started looking for jobs. I logged on to the North Dakota Game and Fish website, for what seemed like the millionth time, and finally saw what I had been so patiently waiting for: an opening for district game warden. I immediately sent in my resume and after a whirlwind of interviews, tests and paperwork, I was hired on as a new district game warden.
I was assigned to the Williams and Divide counties district, stationed out of Williston, in 2013. I remember the first time I drove to the regional office how excited I was to learn that I had not one but two new patrol boats to use for my job. I was excited about my district and the amount of water I had. I had 50 miles of Lake Sakakawea and parts of both the Missouri and Yellowstone rivers to patrol.
As a warden, I have been able to attend several watercraft training classes, such as boat accident investigation, motorboat operator certification course and field trainer school.
It wasn't until this year that my love of boating has come full circle. Through my personal, on the job, and training experiences I have honed my passion to become a field trainer and the watercraft training officer for the State of North Dakota. I recently was given the privilege to help four new officers became accustomed to boating and operating, as I once was so long ago. I can use my skills and knowledge to help teach the new generation of officers to handle harsh conditions they'll face all while maintaining officer safety and boating awareness.
Being on the water has been a part of my life since I was a youngster and has shaped me into the person I am today. It is my stress reliever and my happy place. I am so honored that I have a job that allows me to fuel my passion every day, and now teach the wardens of the future to hopefully love and respect boating as much as I do.
- District Game Warden Shawn Sperling