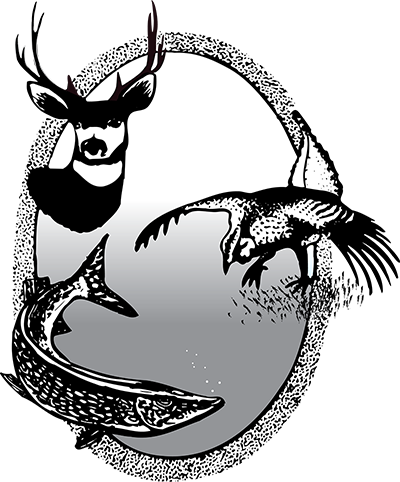 The calendar has turned to July, and I hope all of you have had a chance to get out and enjoy our many lakes and rivers. At this time of the year, a lot of us tend to get complacent with our boats and trailers, and many problems can be avoided by checking for damaged lights, tires, bearings and many other items.
I personally make sure everything is hooked up correctly and in working order every time I go out. I complete a check list to make sure my boat and trailer are ready for the road and lake. Here are just a few things to keep in mind:
Lights work on the trailer and boat.
Boat is secured to the front and back of the trailer.
Spare tire is inflated and secured to the trailer. I had a spare tire come off the trailer once and it was ugly.
Check tires and bearings, look for grease on the rim and tire for any sign of seals going out. I had a tire where the steel belts let loose. The tire remained inflated, but when I pulled onto the street, I could tell something was wrong.
Make sure your plugs are out of your boat and you do not have vegetation hanging on your boat or trailer.
Check batteries. There's nothing worse than putting your boat into the water and having it not start.
I travel down the road a little way and stop and check my bearings again. Just to see if they're hot. If so, we have a problem. I also check to make sure the boat is secured to the trailer tightly.
Make sure your personal items are stowed in a safe place, so they arrive at the lake or river with you. I pick up a lot of life jackets and other items that have blown out of boats.
These kinds of checks have saved me a lot of problems.
Weather in July can also be a problem. I work on Lake Sakakawea, and July brings violent storms at times. Watch the weather and if you see a storm coming, get off the water. If by chance you get caught in a storm, get into a sheltered bay. Protect yourself and those with you. Call someone and let them know where you are.
If it becomes an emergency, call 911. Have them ping your cell phone location. This will get wardens and other responders to your location faster. If you call 911, it's important to tell dispatch where you launched your boat and how far you think you are from the boat ramp. Are you on the south side of the lake or north side? Is anyone hurt? Pass along as much information as you can.
Have a safe summer.
- Game Warden Kenneth Skuza