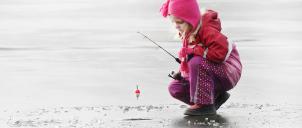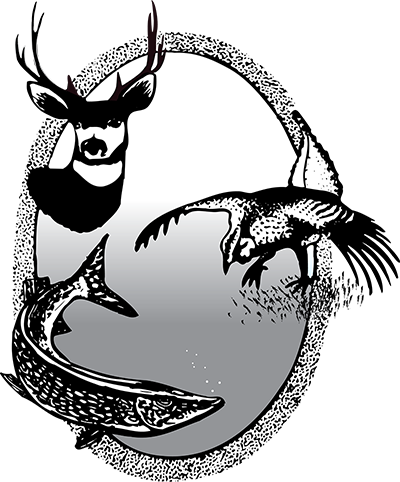 I had one of my most memorable ice fishing compliance checks this past winter in my almost 19 years as a game warden.
It was a Saturday in February, and I was checking anglers on Lake Ashtabula in the Sundstrom's Landing area of the lake. It was one of the nicer weekend days of the season and there was a pretty good number of anglers out. Fishing was slow, so it gave me some time to have some conversations. I was about halfway through my checks on this part of the lake when I came across a group that consisted of a grandfather, father, and his kids. The kids ages varied from approximately 6 to 17 years old.
I asked the group how the fishing was and got the pretty standard answer for the day, "pretty slow."
There was plenty of snacks in the icehouse to keep the kids busy while the fish weren't biting and the youngest girl in the group, who I would guess was 6 years old, started to ask me what I was doing. I explained to her that I was a game warden and that I was out checking anglers to make sure that they weren't doing anything illegal. She proceeded to ask me many more questions about what a game warden does, so I explained that a game warden was a law enforcement officer who enforced the conservation laws for hunting, fishing, boating and trapping in North Dakota. She then asked for more details on what types of things were illegal. I told her that there were licenses required of most people to hunt and fish and that there were limits on any game and fish that people were hunting and fishing. She then started to ask me what the limits were on fish. I explained the limits for the fish species in Ashtabula to her while her grandfather and father looked for their fishing licenses.
Her dad was having trouble logging into the game and fish license system so her older brother, who I would guess to be 11 years old, made a comment to his dad on how he was too old to figure it out. When the dad successfully logged into the license system and handed me his phone, I noticed that he was younger than me. I asked the brother if he thought his dad was old, what did that make me? The conversation got kind of quiet for a minute and then the adults had a good laugh.
The 6 year old asked me a couple more questions and then just as I was about to exit their fish house, she gave me a hug. I was a little surprised by this, especially after getting bombarded with questions by her for 20 minutes. I told them all to have a good day. I left the fish house thinking, in all my years as a game warden, that is the first time that anyone has ever given me a hug during a compliance check. I have had numerous handshakes over the years from hunters and anglers, but this was the first hug. This check will be one that I probably won't forget.
- Game Warden Michael Sedlacek