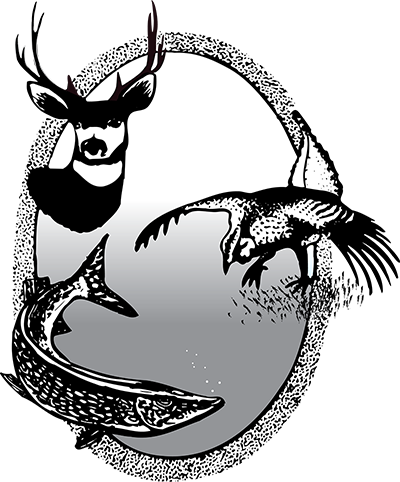 How I Became a North Dakota Game Warden
District Game Warden Paige Swanson
Ten years ago, I never would have imagined I would be living in a different state and starting my dream job at only 22 years old.
I grew up in a small town in Minnesota north of the Twin Cities. As a kid, I was always busy doing something, whether it was playing hockey, riding dirt bikes, fishing with my family, or shooting my bow with my brother in our backyard. I was always outside doing something any chance I could get.
I graduated high school in 2016 and then went to Saint Mary's University in Winona, Minnesota. When I told my parents I wanted to go to school to be a game warden, they told me I need to have a backup plan because it is such a competitive field to get into and I might have to wait years until I get the chance.
I started looking at game warden positions in North Dakota and the more I learned about the state, the more I wanted to move here to pursue my career.
Starting a career in law enforcement was an easy choice for me. I've grown up around law enforcement my entire life. Not only are my brother, sister, and brother in-law police officers, but so was my grandfather, my great-grandfather, and even my best friend's dad who I grew up next door to.
I wanted a rewarding career where I felt I can make a difference in my state and my community.
I moved to North Dakota in 2020 after I graduated college with my bachelor's degree in environmental biology. In the summer of 2021, I did several ride-alongs with a couple wardens that taught me firsthand what this job entailed and after that, I knew right away, this was the job for me. I applied for the open warden position that summer and was offered the job in August of 2021, and the rest is history.
Since then, I have settled into my new district in Steele, and couldn't imagine doing anything else. I have learned so much about this state and the people of North Dakota.
As a game warden in North Dakota, we are licensed peace officers just like every trooper, deputy and officer.
If you have read other warden's stories on here, you'll hear them say time and time again that you never know what you will run into on any given day. In one day, we can go from writing someone a possession tag for a deer, to arresting someone for boating under the influence, to investigating a possible poacher, to assisting another law enforcement agency.
That variety in the job is what I love about it. Always having to be ready for any situation you find yourself in and no two days are ever the same.
I wouldn't trade this job for anything.