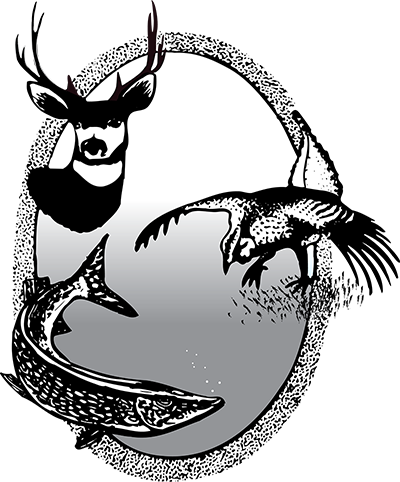 Ice Fishing Litter
District Game Warden Erik Schmidt
Just as hardcore waterfowl hunters anticipate the August Management/Early September Canada goose season and eager upland bird hunters anticipate the opener of the grouse season in September, dedicated ice anglers anticipate first ice.
I usually start to see ice fisherman venturing out onto the frozen lakes shortly after the deer gun deer season (although I have seen and checked anglers during the deer gun season) in south central North Dakota.
While checking ice fisherman brings a whole new set of challenges and rules to enforce, one of the most common violations I see is one that seems to be a problem no matter what the time of year: littering.
In my time as a game warden, I've seen lots of trash left on the ice by careless ice fishermen.
This includes bottles and cans, propane canisters, cigarette butts, whole fish and fish guts, bait, human waste and even dilapidated old ice shelters.
The same rules apply year-round when it comes to litter: pack it in, pack it out.
The last thing other anglers want to see when they take their family ice fishing is the unsightly remnants of the last person to fish that area.
Not only is the litter unsightly, but it also ends up in the lake or river once spring arrives.
When people go ice fishing, I encourage them to bring along a five-gallon bucket or two to use as a garbage can.
Just as in the summer, once you leave the lake take your garbage with.
Some fisheries have dumpsters or other trash receptacles year-round at the launch site and others don't.
If there isn't a trash receptacle at the launch site, take it home with you and dispose of it in your home trash.
Cleaning up after you leave the ice is one of the easiest things an angler can do at the end of their fishing trip.