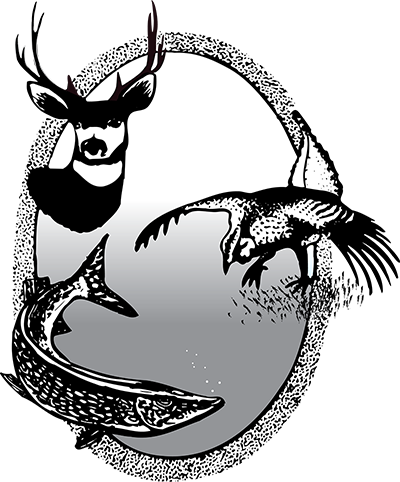 Dissolved Oxygen Monitoring
(Last Updated - 3/24/2023)
Department staff measures dissolved oxygen during annual water quality sampling in lakes across the state. Most sampling occurs in late January through February.
While staff don't sample every lake in the state, attention is focused on lakes where fisheries managers are concerned with the potential for low dissolved oxygen.
When last tested, the lakes listed below had oxygen concentrations below 2 ppm, which is a threshold that causes concern for biologists.
Winterkill is not guaranteed at those levels, but some of the lakes on this list may experience some level of winterkill.
If anglers observe large numbers of dead fish on any of these, or other lakes, they should report it to the Game and Fish Department (701-328-6349).
(LAST UPDATED - 3/24/2023)

| County | Water |
| --- | --- |
| Barnes | Blumer's Pond |
| Barnes | Clauson Lake |
| Barnes | Island Lake |
| Bottineau | Carbury Dam |
| Bowman | Kalina Dam |
| Bowman | Lutz Dam |
| Bowman | Spring Lake |
| Burleigh | Mitchell Lake |
| Cass | Casselton Reservoir |
| Cass | N Woodhaven Pond |
| Dickey | Pheasant Lake |
| Dickey | Wilson Dam |
| Eddy | Battle Lake |
| Emmons | Baumgartner Lake |
| Emmons | Jake's Lake |
| Foster | Juanita Lake |
| Griggs | Red Willow Lake |
| Hettinger | Blickensderfer Dam |
| Hettinger | Castle Rock Dam |
| Hettinger | Larson Lake |
| Hettinger | Mott Watershed Dam |
| Kidder | Deer Lake |
| Kidder | Etta-Alkaline Complex |
| Kidder | Geneva, Lake |
| Kidder | Lake #5 |
| Kidder | Lee Leno Lake |
| Kidder | Leno Lake |
| Kidder | Rafferty Lake |
| Kidder | Ranch Lake |
| Kidder | Seil Lake |
| Kidder | Trautman Lake |
| LaMoure | Alfred Lake |
| LaMoure | East Kalmbach Lake |
| LaMoure | Kalmbach Lake |
| LaMoure | Limesand-Seefeldt Dam |
| LaMoure | S. Flood Lake |
| LaMoure | Schlenker Dam |
| Logan | Beaver Lake |
| Logan | Erickson Lake |
| Logan | North Lake Napoleon |
| Logan | West Lake Napoleon |
| McHenry | Buffalo Lodge Lake |
| McHenry | Cottonwood Lake |
| McHenry | George Lake |
| McIntosh | Becker-Schlepp Lake |
| McIntosh | Clear Lake |
| McIntosh | McIntosh WMA |
| McLean | Brush Lake |
| McLean | Coal Lake |
| McLean | Crooked Lake |
| McLean | Scooby Lake |
| Morton | Crown Butte Dam |
| Morton | Danzig Dam |
| Morton | Gaebe Pond |
| Morton | Glen Ullin Reservoir |
| Morton | Krieg's Pond |
| Mountrail | Clearwater Lake |
| Pierce | Buffalo Lake (Pierce County) |
| Pierce | Lesmeister Lake |
| Sargent | Deuce Lake |
| Sheridan | Bender Lake |
| Sheridan | Coal Mine Lake |
| Sheridan | Mud Lake |
| Sheridan | Richard, Lake |
| Slope | Cedar Lake |
| Stark | Dickinson Dike |
| Steele | Finley Dam (Lynch Lake) |
| Steele | North Golden Lake |
| Stutsman | Crystal Springs Lake |
| Stutsman | Cyzewski Lake |
| Stutsman | Fox Lake (Stutsman) |
| Stutsman | Gaier Lake |
| Stutsman | Pleasant Lake |
| Stutsman | Stirton Lake, North |
| Stutsman | Streeter Lake |
| Stutsman | Wanzek Slough |
| Stutsman | Zimmerman Lake |
| Ward | North Carlson Lake |
| Ward | South Carlson Lake |
| Wells | Goose Lake (Wells County) |
| Wells | Harvey Dam |
| Wells | Heaton Slough Complex |
| Wells | Sykeston Dam |
| Williams | Cottonwood Lake |
| Williams | McLeod (Ray) Reservoir |