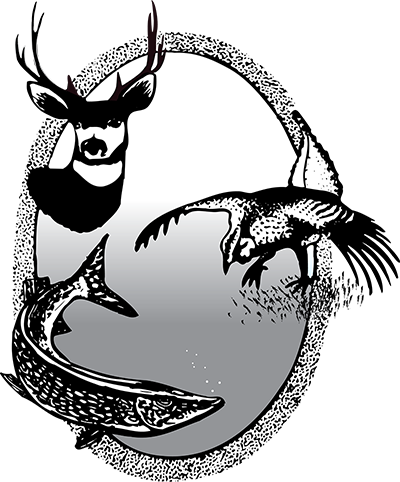 Winterkill Watch List (2023)
(Last Updated 06/08/2023)
Department staff compiled a list of lakes with low levels of dissolved oxygen during the winter.
While some of these lakes may not suffer any winterkill, many may suffer some level of winterkill. Winterkill severity may range from a partial kill, where significant numbers of fish died, to a total kill, where all fish died.
Some lakes have already been sampled to confirm winterkills. Unfortunately, the long list of lakes coupled with a late spring won't allowed special winterkill assessments at all lakes on the list, and many won't be fully evaluated until standard netting surveys are completed this summer.
Lakes that have experienced some level of winterkill are noted. Minor fish kills that should not affect fishing quality, as well as many community ponds that have been restocked with catchable fish, are not listed below.
Winterkill Watch List (Last Updated 06/08/2023)

| County | Water Body | Confirmed Winterkill |
| --- | --- | --- |
| Barnes | Clauson Lake | |
| Barnes | Island Lake | * |
| Bottineau | Carbury Dam | |
| Bowman | Kalina Dam | * |
| Bowman | Lutz Dam | |
| Bowman | Spring Lake | * |
| Burke | Powers Lake | |
| Burleigh | Mitchell Lake | |
| Cass | Casselton Reservoir | * |
| Dickey | Pheasant Lake | * |
| Dickey | TAD Lake | * |
| Dickey | Wilson Dam | * |
| Eddy | Battle Lake | |
| Emmons | Baumgartner Lake | * |
| Emmons | Braddock Dam | * |
| Emmons | Goose Lake (Emmons County) | * |
| Emmons | Jake's Lake | * |
| Foster | Juanita Lake | * |
| Griggs | Red Willow Lake | |
| Hettinger | Blickensderfer Dam | |
| Hettinger | Castle Rock Dam | * |
| Hettinger | Larson Lake | * |
| Kidder | Deer Lake | * |
| Kidder | Etta-Alkaline Complex | * |
| Kidder | Frettim Lake | * |
| Kidder | Geneva, Lake | * |
| Kidder | Lake #5 | * |
| Kidder | Lee Leno Lake | * |
| Kidder | Leno Lake | * |
| Kidder | Rafferty Lake | * |
| Kidder | Ranch Lake | * |
| Kidder | Schumacher Lake | * |
| Kidder | Seil Lake | |
| Kidder | Trautman Lake | * |
| LaMoure | Alfred Lake | |
| LaMoure | East Kalmbach Lake | |
| LaMoure | Kalmbach Lake | |
| LaMoure | Limesand-Seefeldt Dam | |
| LaMoure | S. Flood Lake | |
| LaMoure | Schlenker Dam | * |
| Logan | Beaver Lake | * |
| Logan | Erickson Lake | |
| Logan | Logan (Mueller) WMA | * |
| Logan | North Lake Napoleon | * |
| Logan | Wentz WPA | * |
| Logan | West Lake Napoleon | * |
| McHenry | George Lake | * |
| McIntosh | Becker-Schlepp Lake | * |
| McIntosh | Clear Lake | * |
| McIntosh | McIntosh WMA | * |
| McLean | Brush Lake | * |
| McLean | Crooked Lake | * |
| McLean | Long Lake | * |
| McLean | Scooby Lake | |
| Morton | Crown Butte Dam | * |
| Morton | Danzig Dam | |
| Mountrail | Clearwater Lake | |
| Pierce | Buffalo Lake (Pierce County) | |
| Pierce | Lesmeister Lake | * |
| Ransom | Lone Tree Lake | * |
| Richland | Bisek Slough | * |
| Sargent | Bergh Slough | * |
| Sargent | Deuce Lake | * |
| Sargent | Fiala Lake | * |
| Sargent | Tewaukon Lake | * |
| Sargent | Tosse Slough | * |
| Sheridan | Bender Lake | |
| Sheridan | Coal Mine Lake | |
| Sheridan | Miller Lake | * |
| Sheridan | Mud Lake | |
| Sheridan | Richard, Lake | * |
| Sheridan | Wolf Lake | * |
| Slope | Cedar Lake | * |
| Steele | Finley Dam (Lynch Lake) | |
| Steele | North Golden Lake | * |
| Stutsman | Crystal Springs Lake | |
| Stutsman | Cyzewski Lake | |
| Stutsman | Fox Lake (Stutsman) | |
| Stutsman | Gaier Lake | |
| Stutsman | Pleasant Lake | * |
| Stutsman | Stirton Lake, North | |
| Stutsman | Streeter Lake | |
| Stutsman | Sunday Lake | * |
| Stutsman | Wanzek Slough | * |
| Stutsman | Zimmerman Lake | * |
| Ward | North Carlson Lake | * |
| Wells | Goose Lake (Wells County) | * |
| Wells | Harvey Dam | * |
| Wells | Heaton Slough Complex | |
| Wells | Sykeston Dam | |
| Williams | Cottonwood Lake | |
| Williams | Kettle Lake | * |
| Williams | McLeod (Ray) Reservoir | |