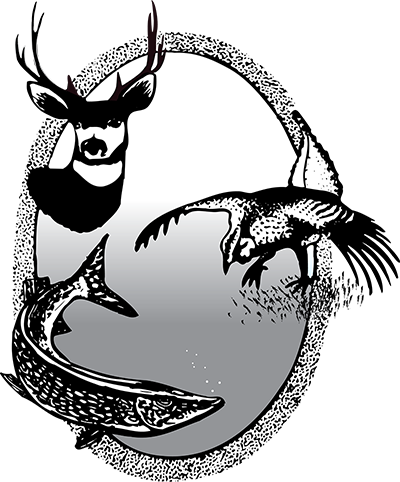 Falconry is defined as the taking of quarry, typically game birds, by the use of trained raptors.
See North Dakota Falconry Rules
A valid North Dakota falconry license is required before any resident may take, possess, sell, barter, or transport a raptor for falconry purposes or practice falconry in North Dakota.

To request a license application, contact the Game and Fish Department licensing section (701-328-6335).
Note: Before a falconry license is issued, the applicant's raptor housing facilities and falconry equipment shall be inspected by a Game and Fish Department representative.

Any nonresident licensee who wishes to practice falconry in North Dakota must first register using the online nonresident falconry registration form prior to participating. Nonresident licensees must also purchase all applicable nonresident hunting licenses.
Restrictions on Importation

Licensees must comply with State Board of Animal Health regulations before importing any raptor, including hybrids, nonindigenous, captive-bred, or wild raptor from another state, territory, or country into North Dakota.
The licensee shall provide a copy of all documents, permits, and other statements required by the State Board of Animal Health to the Department's veterinarian.

See the North Dakota falconry rules for other restrictions.