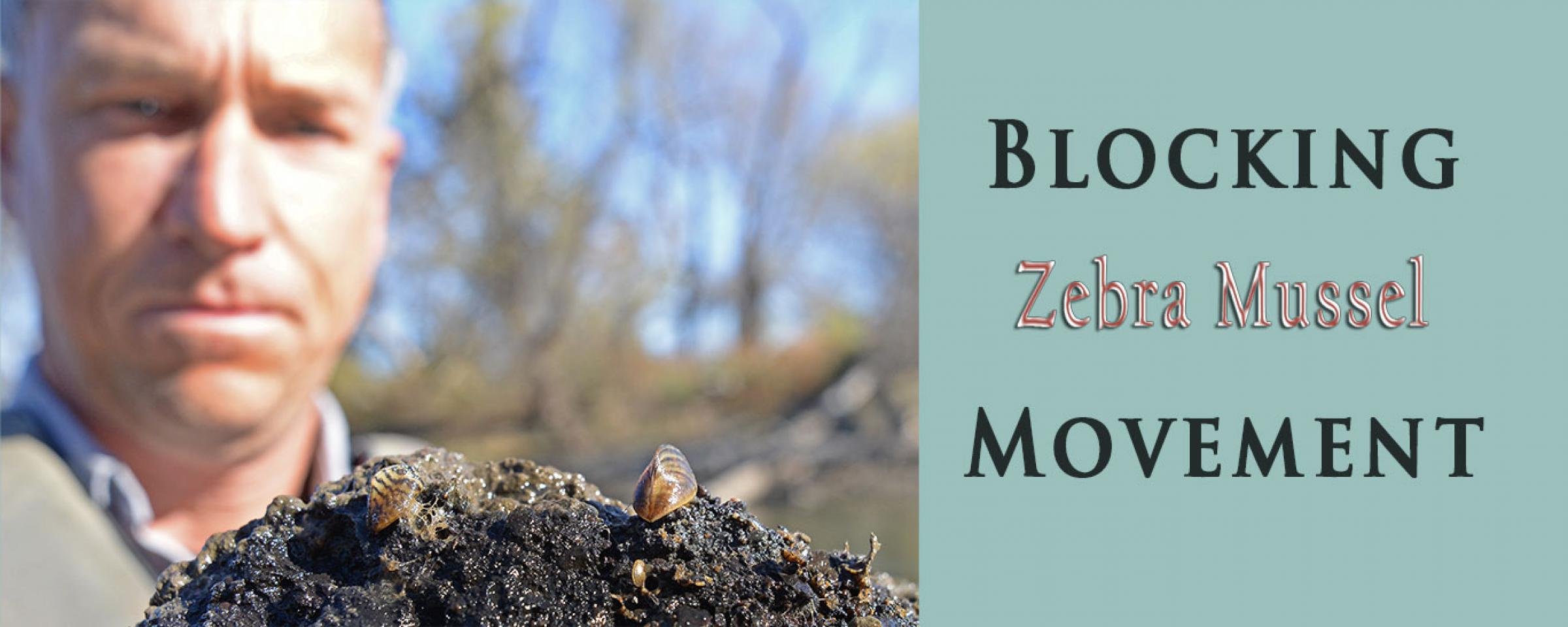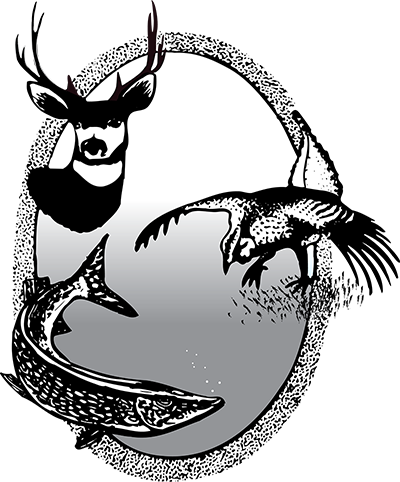 Blocking Zebra Mussel Movement
Authors and Contributors
The Red River has long been known as the longest north-flowing river in North America that, besides that fun fact, also harbors an abundant trophy channel catfish population.
Added to the Red's profile in 2015 was the discovery of adult zebra mussels along the river's meandering course from Wahpeton to Drayton.
While the ecological fallout of having these adult invasive species in the Red River is uncertain, what's clear is the unmistakable effort to keep anglers and other water users, unwittingly or otherwise, from transporting zebra mussels to other waters in the state.
Oftentimes, the penalty for aquatic nuisance species getting traction in waters where they don't belong is severe. Biologists have been clear in telling us for years that ANS can greatly degrade or ruin habitats, and compete with native species for food and space.
Moreover, not only can fisheries suffer, but so too can communities and industries that rely on lakes or rivers for their water supply. The cost of controlling established aquatic nuisance species far exceeds the cost of keeping them from spreading into and across North Dakota.
Greg Power, North Dakota Game and Fish Department fisheries chief, said because of the Red's water chemistry and sediment load, the ecological influence zebra mussels have on the river may not be significant.
"The verdict, however, is really unknown at this time," Power said. "So too is the economic impact zebra mussels may have on municipal, residential and industrial water intake structures that feed into the Red River. Is it going to be like they saw decades ago in Lake Erie where zebra mussels literally clogged pipes?"
While the situation in this eastern North Dakota river will be closely monitored, of great concern for Game and Fish Department officials is preventing the spread of zebra mussels elsewhere in the state.
"We don't want to know the ecological impact that zebra mussels would have on, say, Lake Sakakawea or Devils Lake," Power said. "That's why prevention is the key."
Following the discovery of zebra mussels in the Red River in 2015, Game and Fish implemented two new emergency rules to prevent the spread of the exotic.
Effective April 1, one of these rules applies statewide. According to the 2016-18 North Dakota Fishing Guide:
All drain plugs that hold back water must be removed, and all draining devices must be open on all watercraft and recreational bilges and confined spaces, during any out-of-water transport of same.
This new rule complements a regulation that has been in place for a number of years, which mandates that all water must be drained from boats and other watercraft, including bilges, livewells and motors before leaving a water body or entering the state.
"There are so many different conduits and risks when it comes to the transportation and spread of aquatic nuisance species," Power said. "What we can do something about is the trafficking of water by people."
Power said it's all about compliance.
"Really, what we're asking anglers and other waters users to do is minor … pull their plugs and leave them out," Power said. "It may be an inconvenience for some, but in the scheme of things, it's some very affordable insurance that will protect all of North Dakota."
Power said a number of anglers he's talked to about the no-plug regulation understand the significance of preventing the spread of ANS.
"They said they get it, that they understand what's at stake, but some also said that it's a habit to drain their boat and then put the plug back in," he said. "It's a habit they know they'll need to break."
In addition to the new statewide rule of pulling your boat's drain plugs, the other emergency rule implemented in 2015 for the Red River is:
Anglers may no longer transport live bait in water away from the Red River. That means all water must be drained from bait buckets as anglers leave the shore, or remove their boat from the waters. Anglers must properly dispose of unused bait away from the river, as dumping bait in the water or on shore is illegal.
"Concerning the Red River and bait water, anglers can't ignore this," Power said. "Given the infestations we saw last year in the Red, there were estimates of six to eight live veligers (zebra mussel young) per 5 gallon bucket."
Elsewhere in the state, Power said anglers can transport live bait in water in containers of 5 gallons or less in volume.
Department fisheries supervisors and personnel have for a number of years inspected waters across the state for all aquatic nuisance species. While these efforts will continue, Power said there will be an emphasis on monitoring fisheries in the eastern third of the state for zebra mussel young.
"Early detection is important," Power said. "If we discover zebra mussel veligers in a specific lake, maybe we can prevent further spreading by not allowing anglers to transport live bait in water away from that fishery like we are doing on the Red."
ANS on the Internet
To learn more about aquatic nuisance species, ANS regulations in North Dakota, or see a list of infested waters in the state, visit the Game and Fish Department's website.
ANS Education at Boat Ramps
North Dakota Game and Fish Department officials want to know what anglers and other waters users already know about aquatic nuisance species, while encouraging compliance in a statewide effort to prevent the introduction and spread of harmful exotics.
Jessica Howell, Department ANS coordinator, said these particular tasks and others fall into the hands of four summer employees hired by Valley City State University, through a grant provided by Game and Fish.
"They will be working primarily at high use boat ramps throughout summer, talking to boaters about what they know about aquatic nuisance species and where they learned it from," Howell said. "They'll also talk to boaters about North Dakota's ANS regulations."
Howell said a crew of two summer employees will work boat ramps at Devils Lake, while another crew will work lakes in southeastern and south central North Dakota.
The crews will work mostly weekends from the end of May until about mid-August.
"They are also going to show boaters how to conduct ANS inspections," Howell said. "While we talk about cleaning, draining and drying your equipment, the summer employees will show boaters how to do those things. They'll be looking for aquatic vegetation, anything attached to a hull or prop, and they'll be looking for water in boats and make sure drain plugs are pulled."
The inspections, Howell said, are voluntary.
"This is an educational tool for us," she said. "We just want boaters to understand how important this issue is and how harmful aquatic nuisance species can be to our resources."