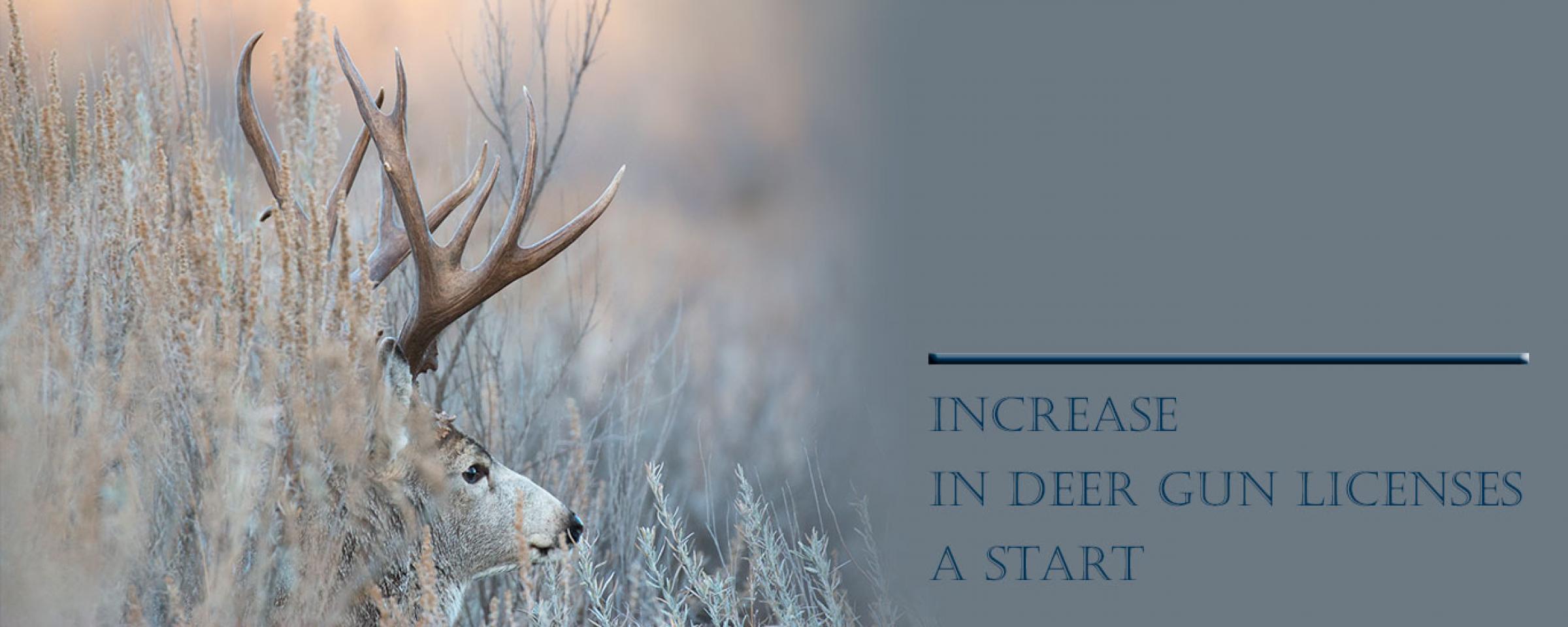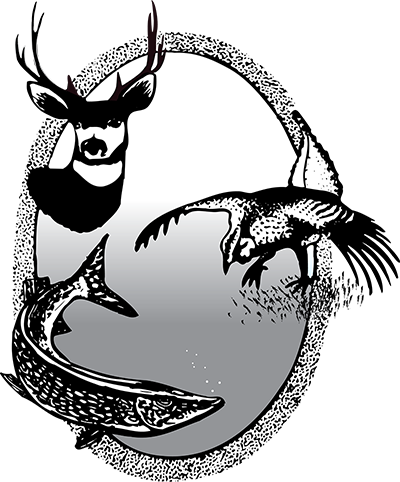 Increase in Deer Gun Licenses a Start
You could argue that there is nothing significant about this year's deer gun season.
Considering that we've long marked 1931 as North Dakota's first official deer season, because that was the first time a specific deer license was required, then the 2017 season is the state's 86th. Not a milestone year as, say, the state's 90th deer season.
Then again, you could argue that every deer gun season in North Dakota, especially opening weekend, is noteworthy.
While the pheasant and waterfowl openers garner notable interest from North Dakota's hunters, it's the deer season that resonates, stirs up something special in the leather boots and wool socks crowd.
This season, the North Dakota Game and Fish Department made available 54,500 deer gun licenses to hunters. While that doesn't sound like a lot, especially if you consider that more – some years way more – than 100,000 licenses were made available each season from 2001 through 2011, it's a good sign.
The number of licenses in 2017 has climbed from 2014, when numbers dipped below 50,000 for the first time since 1981.
"The good news is that we are in better shape than we were two years ago, but in terms of the state's deer population and license numbers, we're still lower than where hunters would like to be," said Jeb Williams, North Dakota Game and Fish Department wildlife division chief.
Two years ago, in 2015, the Department made available just 43,275 deer gun licenses, the lowest since 1980.
"We're going in the right direction in terms of deer numbers," Williams said, "but it's going to be small steps in getting the deer numbers back to where hunters and biologists would like to see them."
According the to the Game and Fish Department's deer management plan, agency officials have proposed a plan that will support issuing 75,000 deer licenses.
Williams said the deer management plan is reevaluated every five years and is based, in large part, on the amount of wildlife habitat on the landscape and the uncertainties of the state's winter weather.
"Everything has to fall in place, however, for that goal of 75,000 licenses to happen," he said. "What we need to see is good reproduction, no severe setbacks from winter, and wildlife habitat on the landscape."
It's not often that the stars align on the Northern Plains and the conditions are conducive to producing and supporting a large deer population.
For a six-season stretch beginning in 2004, when Game and Fish made available more than 145,000 deer licenses, habitat conditions on the landscape were outstanding, at the same time the state benefitted from more than a decade of moderate to mild winters, which is unusual for North Dakota.
"While we hope to see changes in habitat and conservation programs to help influence and increase deer and other wildlife populations, it's very unlikely we'll see deer numbers like we did in the early to mid-2000s," Williams said. "If North Dakota's deer population continues to increase, the landscape, in large part, will dictate where the deer numbers end up."
While last winter got off to a difficult start in terms of lots of snow and cold, things eventually mellowed and it appears that reproduction within the state's deer population was good.
"There was some loss, but just along the lines of normal winter mortality," Williams said. "From what we're seeing on the landscape, and what we're hearing anecdotally, we expect it to be a good deer season."
---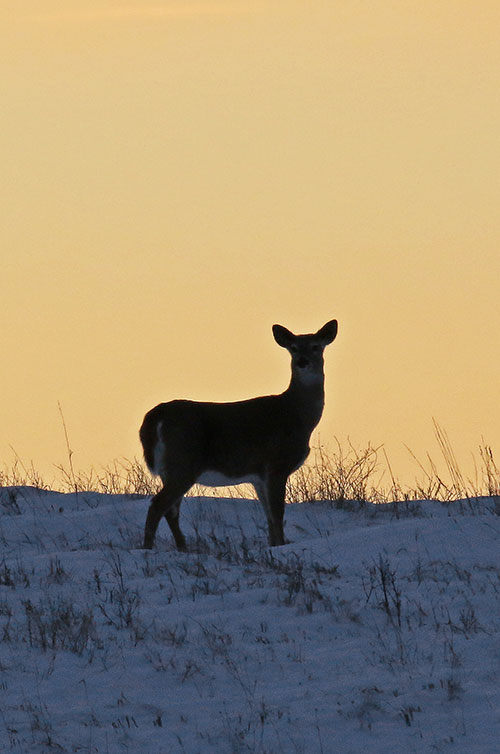 Heavy snow in December 2016 in parts of the state made life difficult for deer and other animals. Fortunately, February and March brought moderating temperatures and little additional snow.
Late Start
For those hunters keeping track, you are correct in saying that this year's gun season is getting a late start.
The November 10 opener feels particularly late, considering the season opened in 2016 on November 4.
The traditional deer opener has been the Friday before November 11 for about 30 years. That means the range, based on this rotating standardized approach, for the opener is November 4 through November 10.
Also, since the late 1980s, the regular deer gun season has consistently spanned 16.5 days, starting at noon on Friday and providing three weekends for hunting.
Also of note, it was roughly in that same time period (1981) that North Dakota's deer hunters were required by law to don 400 square inches of fluorescent orange in the field.
---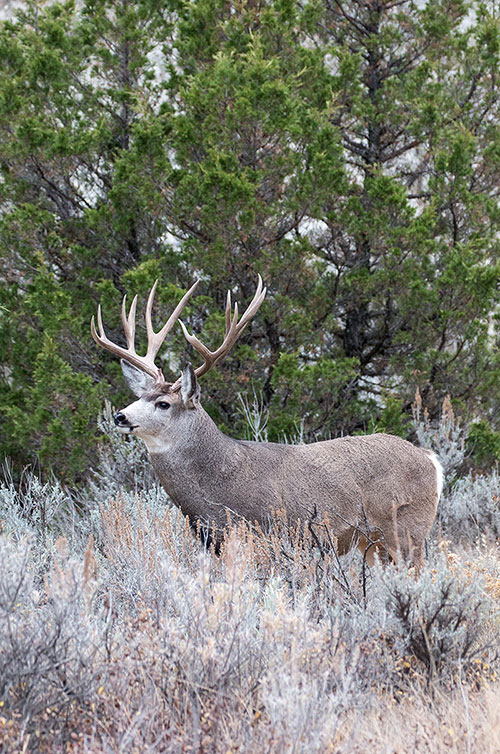 A mule deer buck license remains one of the toughest deer licenses to draw. Even more difficult, it would seem, would be to find an animal like this during the season.
Buying Bonus Points
In the 65th Legislative Assembly, lawmakers passed a bill that allows resident hunters, who do not want to receive a hunting license issued by lottery, to purchase a bonus point for a fee that is the same as the respective license.
The fee is allocated to the Game and Fish Department's popular walk-in access program, Private Land Open To Sportsmen.
Deer hunters applying in the Department's deer lottery will have this option for the first time in 2018. (Note: This option also is available to hunters applying for pronghorn licenses and spring and fall turkey licenses. The latter is the only one that was in play during the 2017 lottery process.)
"Buying bonus points offers those people the opportunity to sit out a particular season for whatever reason, like for maybe a family trip or a hunting trip elsewhere," said Jeb Williams, North Dakota Game and Fish Department wildlife division chief. "This option also takes someone out of the lottery who doesn't want to be there, while giving someone else who wants to be in the lottery a little bit better chance at drawing a license."
---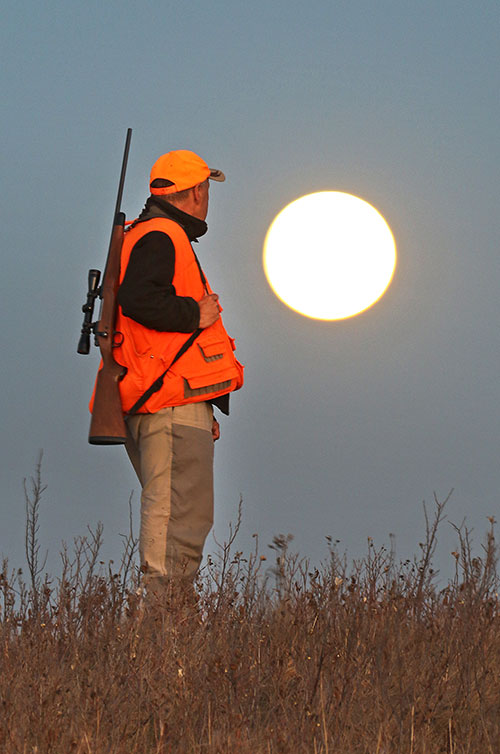 As has been the case for what seems like forever, the deer season opens on a Friday at noon and the season runs for 16.5 days. Neither of those things changed, of course, for the 2017 season.
One Gun License
In 2012, for the first time in years, hunters were allowed just one license for the regular deer gun season.
Things haven't changed.
Today's hunter, at least the hunter fortunate to draw a lottery license, is allowed the one deer gun license, but can also purchase a bowhunting license and is eligible to apply for a muzzleloader license.
On another front, for just the second year in a row, licenses were made available for antlerless mule deer in seven of eight badlands hunting units. Hunters were not allowed to harvest mule deer does in those units from 2012-15, following a drastic decline in the population in western North Dakota after a number of difficult winters, beginning in 2008.
---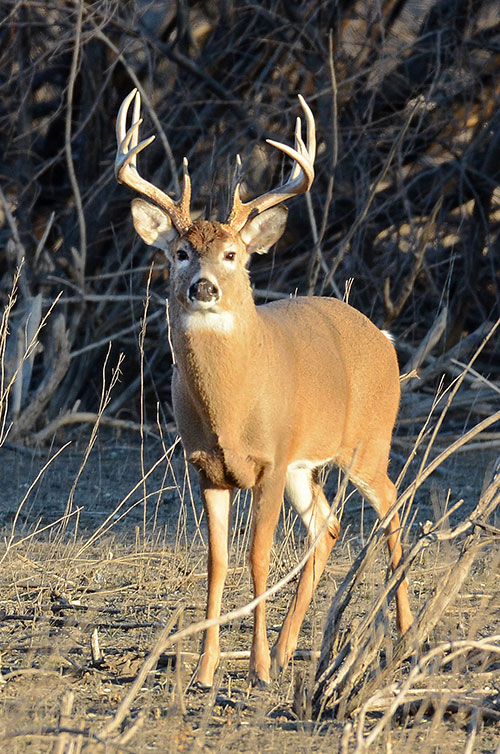 A nice whitetail buck caught wandering along the Missouri River corridor near Garrison Dam.
EHD
Like most years, there have been some reports of white-tailed deer in southwestern North Dakota dying from what appears to be epizootic hemorrhagic disease.
"To date, the Department's wildlife division has 17 reports from the public regarding likely, or confirmed, EHD deaths of 33 deer, which is a fairly minor outbreak if it doesn't gain momentum," said Jeb Williams, North Dakota Game and Fish Department wildlife division chief.
Word of some whitetails dying each summer is not necessarily news, because the biting midge responsible for transmitting the virus is always present.
The last significant EHD outbreak in North Dakota was 2013. While EHD kills white-tailed deer, biologists aren't certain why mule deer, elk, moose, pronghorn and bighorn sheep don't succumb to the disease.
"The fortunate thing is that there were hard freezes in EHD country," Williams said, as a hard freeze is needed to kill the biting midge. "Some years we lose more deer than others. It doesn't appear this was one of those outbreak years."