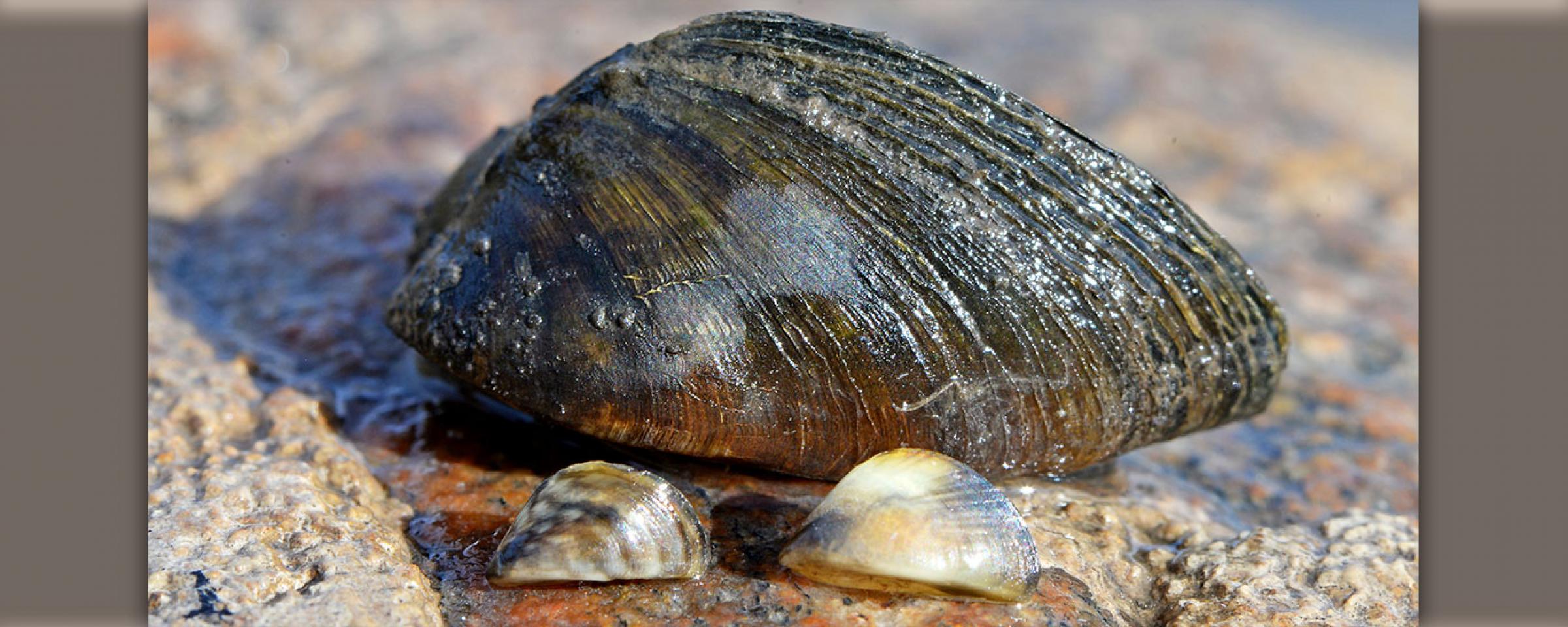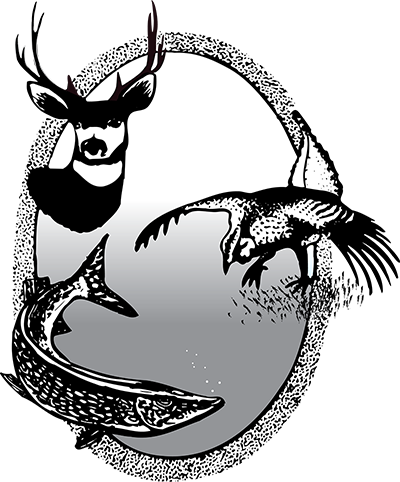 Monitoring Mussels in the Red River
High water and strong flows hampered the search for adult zebra mussels in the Red River in late October, where the exotics were first discovered in 2015.
Jessica Howell, North Dakota Game and Fish Department aquatic nuisance species coordinator, headed the sampling effort at five sites from Wahpeton to Fargo for a mussel population that is closely monitored.
"At this time of year we are specifically looking for adults to get an idea how quickly the population is growing in the Red River," Howell said.
The only adult zebra mussels found were attached to a dock in Wahpeton that was pulled from the river. Howell said the darker, deeper stretches of the river, where the mussels prefer to attach to rocks, concrete and other hard surfaces, were too difficult to sample because of the high-flow conditions.
Leaving the Red River mostly empty handed did little to quiet her concerns about the exotics' continued grip in the north-flowing waterway.
"Based on just that one day of sampling in the poor conditions we were faced with, I can't say what the zebra mussel population is doing," she said. "Yet, when the water was much lower in August, I quickly found shells at the Grand Forks site just after a couple minutes of looking. So, it's likely that they are increasing."
The shells Game and Fish Department personnel found varied in size. The smallest, Howell said, would cover only about a quarter of her nail on her pinky.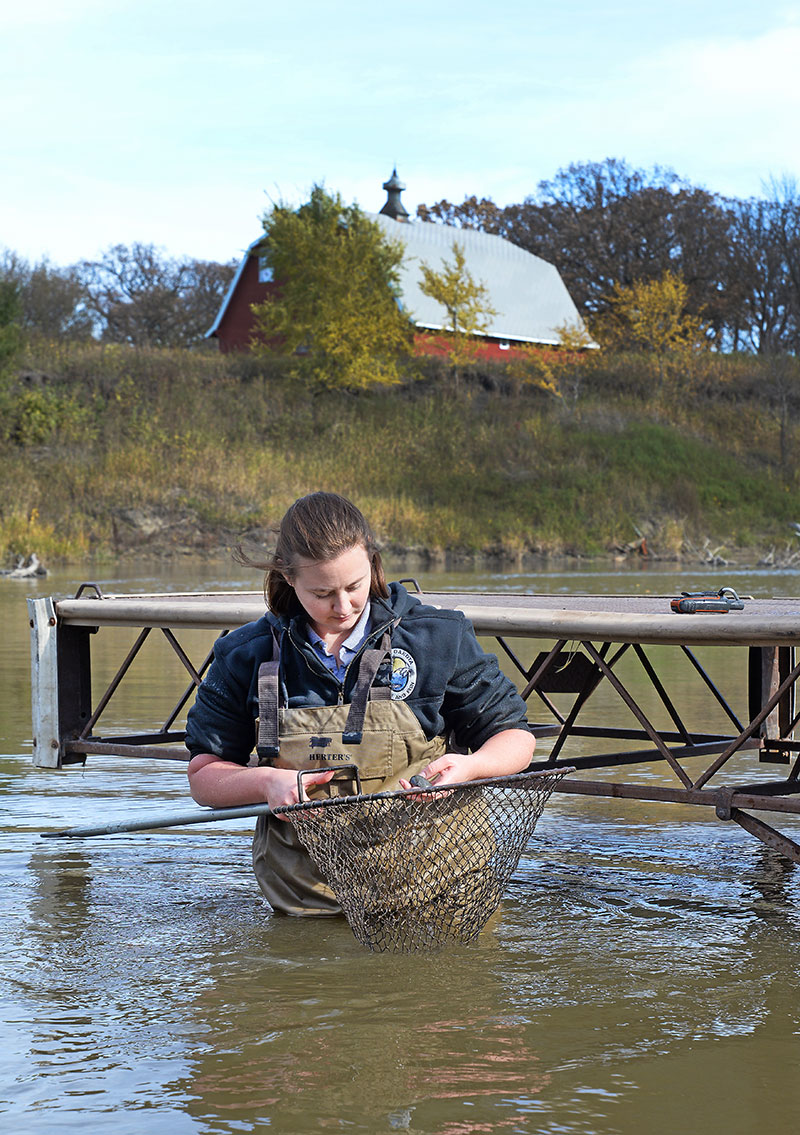 Jessica Howell checks rocks for attached zebra mussels at the 52nd Street boat ramp on the Red River in south Fargo.
"Two of the mussels were very small," she said. "That's why when we are sampling and checking equipment, we are feeling with our hands, as much as we are looking with our eyes, because the small shells can resemble a clump of mud or rock."
The fact that zebra mussels can be so small and mostly unnoticeable emphasizes the caution Red River recreationists (and all other water users) must take in making sure the exotics aren't hitching a ride on boats, trailers and other equipment.
"That's why we are asking people, to 'Clean Drain Dry,' their equipment," Howell said. "It's important to let the equipment dry completely, especially in those areas you can't see. We are asking people to continue to take these steps to stop the spread of aquatic nuisance species in North Dakota."
Sampling of microscopic larvae, or zebra mussel veligers, was also conducted May through September on Lake Sakakawea, Lake Oahe and Lake Audubon. The search for the tiny invasive species is in response to veligers being found last fall in the Missouri River System in Montana.
Because the veligers are free-floating in the water column, it is expected that they will make their way into North Dakota eventually if the Montana population establishes. Montana searches this year turned up empty for veligers and adults.
"Unfortunately, the veligers do travel downstream and I do expect it to take some time, at least a few years if Montana were to find a population," Howell said.
Tests for veligers in the Missouri River System in North Dakota have turned up negative thus far.
On a broader scale, Howell said Game and Fish personnel did not find any new populations of aquatic nuisance species during open water surveillance efforts across the state in 2017.
Clean Drain Dry
While the window on open-water fishing and waterfowl hunting opportunities is closing as winter approaches, waters users, no matter how many, are encouraged to follow these three simple steps to protect our waters from the impacts of ANS:
Clean – Inspect all recreational and commercial equipment (boats, trailers, fishing gear, waders, duck decoys, etc.) and remove any plants or animals that may be present. It is illegal to have ANS or vegetation on your equipment when leaving a waterbody.
Drain – Remove all water. Not only is this a regulation, but water can hold microscopic organisms that may grow and damage your equipment over time. Leave drain plugs out and draining devices open during transport in North Dakota to avoid a citation.
Dry – Although not required by North Dakota law, it's a good idea to allow equipment to dry completely or disinfect with high pressure hot water (140 degrees Fahrenheit for 10 seconds of contact) before using again. For reference, hot tap water is usually about 120 degrees Fahrenheit. Hand washing with hot tap water also disinfects, but requires 5 minutes of continuous contact for each surface.
ANS Observation Report Form
Boaters, anglers, hunters and water enthusiasts play an important role in detecting new aquatic nuisance species when they first enter the state or begin to establish populations.
Jessica Howell, North Dakota Game and Fish Department aquatic nuisance species coordinator, said that because there are more people enjoying the outdoors than there are Game and Fish personnel sampling state waters for invasive species, it's vital for these outdoor enthusiasts to report anything that looks like it doesn't belong.
"If someone sees anything out-of-place, for example, a snail that is unrecognizable,we encourage people to report their findings," Howell said.