Back Cast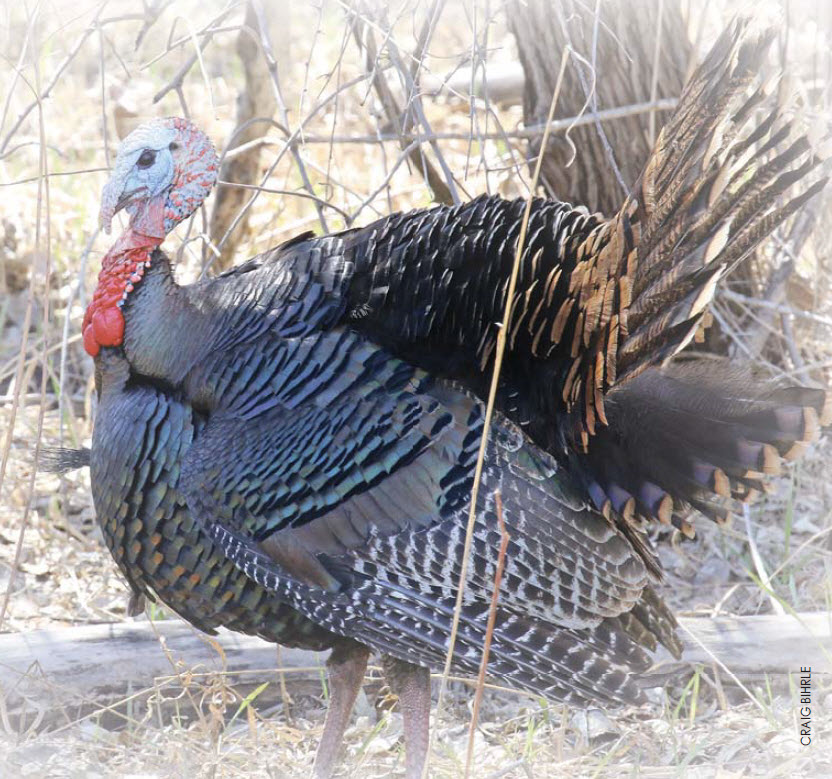 As I write this, a note stuck to the bottom of my computer monitor reminds me the spring turkey application deadline is looming.
It's on my to-do list and I'll get to it.
Wild turkey hunters have to apply online this year, following the agency's move to require that all lottery applications – for spring and fall turkey, moose, elk, bighorn sheep, swan, pronghorn and deer – be submitted online.
For myself, and many others, applying for a lottery license online is old hat, nothing to it, really. I can't tell you the last time I filled out a paper lottery application, but I know it's been years.
In our hunting camp, the hard part isn't securing a spring gobbler license in the unit we hunt. We've been lucky in that regard. The hurdle, the one we've tried pretty hard to clear, is killing a tom.
We've played along like you'd expect, rising long before our neighbors stir, but not early enough to greet the paper boy who chucks our daily read, bound tight with a rubber band, at our sliding glass door.
Even after we throw in a 40-minute drive, some messing around at the vehicle to quietly unload hunting gear, and a short hike into the woods, we're still ahead of schedule. Beating the sun, getting ahead of the day and the birds, has never been an issue.
But luring a mature tom, or a young jake, for that matter, with our practiced, but doubtful calls, hasn't gone as planned.
Of all the wild game we pursue in North Dakota, turkeys rank up there as one of the most intriguing. I wonder if we'd continue to lean this way if we'd had punched a license or two in recent years, bloodied our hands with a bird that was introduced into the state more than a half-century ago.
I think so. At this time of year, turkeys for us and other hunters who have grown weary of winter and pine for spring, are the carrot dangling at the end of the stick. When the hunting season opens in mid-April, we understand that snow and cold remain a real possibility, but we also recognize that the worst is behind us.
Today, as we hunker indoors under a wind chill advisory, with the same forecast on tap for tomorrow, the thought of hunting turkeys in spring, sitting with our backs against old cottonwoods in a river bottom somewhere and picking off the occasional tick, sounds darn good.
We're weeks from that, of course, but I can imagine it. I picture turkeys, let's say a dozen or so, roosting in cottonwoods about the same size that we are leaning against.
As sunrise nears, the birds start talking, loudly responding to seemingly innocuous noises, like bawling livestock, barking dogs, slammed pickup doors. When the big birds exit their roosts and hit the ground, it's no surprise. Their entry into the day, while effective, lacks a certain amount of grace.
Then again, considering our success in the field over the years, the birds would likely say the same about us.