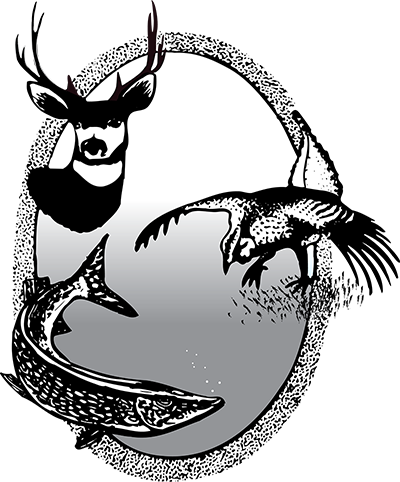 Deer Gun Applications go Electronic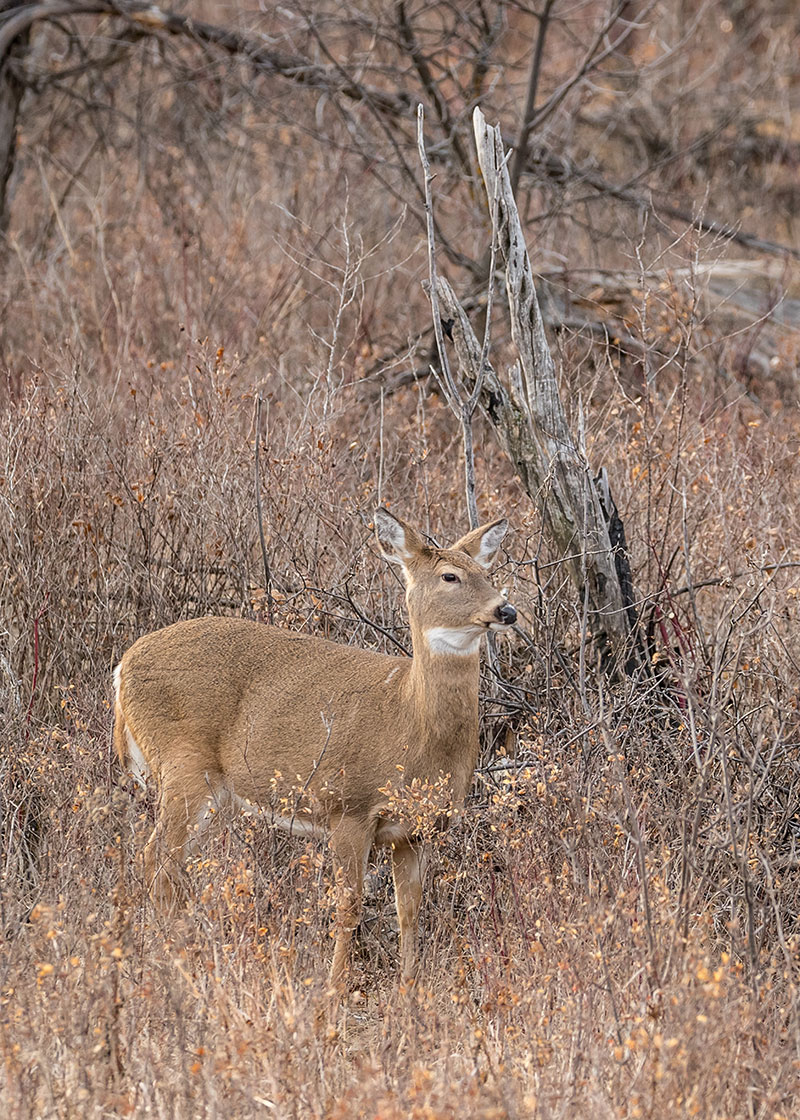 Hunters need to note that June 6 is the deadline for the deer gun and muzzleloader lottery.
The North Dakota Game and Fish Department's plan to move all lottery applications online is in motion.
A law passed by the North Dakota Legislature requiring the Department to develop an all-electronic licensing system, and phase out the old paper license books, actually went into effect April 1, 2016.
What that means is that all license buyers have had to purchase their hunting and fishing licenses for the last two years through the Game and Fish website, at license vendors who are linked into the Game and Fish electronic licensing system, or by calling the Department's toll-free instant licensing system at 800-406-6409.
Starting last fall with swan and fall turkey applications, thousands of hunters have applied electronically for moose, elk, bighorn sheep and turkey licenses. And just around the corner, with a June 6 deadline, all hunters will do the same for the first time for North Dakota's always anticipated deer gun season.
To help with that process, especially for those hunters who will employ the Department's toll-free instant licensing system, we've provided a map featuring the state's deer hunting units. Plus, readers also will find information from the first deer gun drawing in 2017, and the number of licenses made available in each hunting unit in 2018.
Deer Gun License Statistics
The following provides the approximate information from 2017 on deer gun licenses available in each hunting unit, the number of licenses left after gratis deductions and the number of applications received for the first drawing. Nonresident applications are in parenthesis. The number of licenses for each unit for 2018 is also provided.
Deer choices are coded as follows:
A – Any-antlered deer (either species)
B – Any-antlerless deer (either species)
C – Antlered white-tailed deer
D – Antlerless white-tailed deer
E – Antlered mule deer
F – Antlerless mule deer
2017
2018
Unit
Deer Type
Available
After Gratis
Applications Received
Nonresident Applications Received
2018 Available
1
A
350
236
826
14
350
1
B
350
289
157
3
350
2A
A
400
187
941
18
400
2A
B
300
186
165
1
300
2B
A
1,000
508
3,899
70
1,000
2B
B
700
435
990
10
700
2C
A
700
241
2,200
56
700
2C
B
300
53
377
8
300
2D
A
400
232
1,108
31
400
2D
B
200
109
99
1
200
2E
A
600
163
1,616
41
600
2E
B
300
64
230
0
200
2F1
A
1,100
846
1,781
78
1,100
2F1
B
900
763
314
8
900
2F2
A
900
641
2,251
55
800
2F2
B
700
561
463
3
600
2G
A
500
376
834
17
500
2G
B
200
133
149
2
100
2G1
A
900
521
2,530
55
900
2G1
B
700
496
571
7
700
2G2
A
1,000
659
1,768
49
1,000
2G2
B
700
516
423
6
700
2H
A
900
736
1,586
61
900
2H
B
700
612
166
3
700
2I
A
1,200
852
2,590
85
1,200
2I
B
1,000
812
369
5
1,000
2J1
A
900
623
1,594
31
900
2J1
B
700
551
198
3
600
2J2
A
1,300
1,036
2,119
74
1,100
2J2
B
1,000
858
356
10
900
2K1
A
800
454
1,801
29
800
2K1
B
700
513
288
2
700
2K2
A
1,600
1,123
3,405
97
1,300
2K2
B
1,400
1,143
447
20
1,100
2L
A
300
227
488
18
300
2L
B
300
261
89
5
300
3A1
A
1,000
616
2,462
69
1,200
3A1
B
400
193
127
1
800
3A2
A
900
714
1,765
39
900
3A2
B
700
600
335
5
700
3A3
A
900
495
2,200
55
1,000
3A3
B
600
382
366
0
600
3A4
A
1,000
652
2,458
43
1,000
3A4
B
800
613
524
0
800
3B1
C
250
150
959
21
250
3B1
D
200
105
52
2
200
3B1
E
300
179
749
33
400
3B1
F
50
26
38
2
100
3B2
C
200
125
354
7
200
3B2
D
200
143
56
1
200
3B2
E
150
93
248
13
200
3B2
F
50
36
25
1
100
3B3
A
200
166
465
9
200
3B3
B
150
131
124
1
150
3B3
C
900
746
970
40
900
3B3
D
650
568
170
6
650
3C
A
150
119
705
26
150
3C
B
100
86
146
1
150
3C
C
1,000
790
1,228
28
1,000
3C
D
800
684
173
1
800
3D1
A
300
230
567
16
300
3D1
B
300
258
44
5
350
3D1
C
250
191
173
9
250
3D1
D
200
172
2
0
200
3D2
A
400
257
791
15
450
3D2
B
400
323
142
3
450
3D2
C
300
193
260
1
300
3D2
D
300
242
30
0
300
3E1
A
400
304
892
40
450
3E1
B
300
245
108
3
300
3E1
C
450
343
467
10
500
3E1
D
300
245
21
1
300
3E2
A
650
516
1,012
33
700
3E2
B
650
567
219
5
650
3E2
C
450
358
363
24
450
3E2
D
300
261
22
3
300
3F1
A
400
366
745
16
400
3F1
B
400
379
73
1
400
3F1
C
600
548
216
18
600
3F1
D
500
474
12
1
500
3F2
A
700
598
1,238
60
750
3F2
B
1,000
934
118
5
1,000
3F2
C
800
684
388
28
800
3F2
D
800
748
16
1
800
4A
C
250
192
365
25
250
4A
D
250
194
35
0
250
4A
E
200
154
1,025
49
200
4B
C
200
174
208
6
200
4B
D
200
174
15
0
200
4B
E
450
393
2,569
180
450
4B
F
150
131
27
1
200
4C
C
200
179
245
8
200
4C
D
250
228
11
1
300
4C
E
450
404
2,931
184
450
4C
F
150
136
44
4
250
4D
C
250
222
209
10
250
4D
D
250
228
16
0
250
4D
E
400
354
2,161
129
400
4D
F
200
182
59
4
300
4E
C
250
230
179
12
300
4E
D
150
138
4
0
200
4E
E
300
275
825
47
300
4E
F
150
138
24
0
250
4F
C
350
328
197
15
400
4F
D
300
287
13
1
350
4F
E
200
188
334
26
200
4F
F
150
144
11
0
250